No Comments
Fantasy Football Recap | Week 10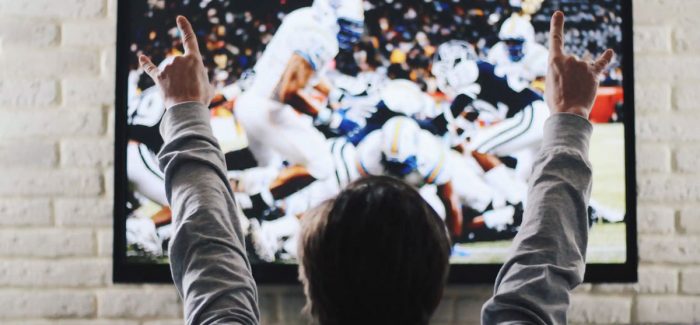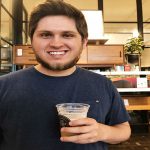 Week 10 of the NFL season was a wild ride, to say the least. The craziness started with the Thursday night upset of the Baltimore Ravens losing to the Miami Dolphins by double-digits. Sunday games kept the momentum going when Cam Newton made his Carolina return and secured a 34-10 win over the Arizona Cardinals. The winless Lions tied the Pittsburgh Steelers -somehow- and the Green Bay Packers held Russell Wilson scoreless for the first time in his NFL career. Fantasy matchups stayed as wacky, as some stars burned out and others never even showed up.
The League | PorchDrinking & CouchSitting
Just to get on the same page, here is the low-down of the league settings. 12-Team, 0.5 PPR with 3 WR instead of two and head to head points scoring. The top six teams will make playoffs, with the 1 and 2 Seed having bye weeks for the first round. The draft was a standard snake and the draft order was randomized beforehand. Rather than doing a traditional league pay-out, we've all decided that one amount will be donated by each person to the winner's charity of choice, as well as an amount to second place's charity.
Week 10 Scorecard
KC in KC vs. DC Street | Final Score 122.14 vs. 103.70
KC in KC had a little hometown hero performance from Tyreek Hill (7-83-2) which totaled 24 points, which was the highest scoring player of the entire matchup. Ezekiel Elliot and James Conner both had double-digit days, too, whereas DC Street had a combined 12 points from both of their RBs. Other than the skill position gaps, the rest of the lineups were fairly evenly matched. Rodgers and Brady both had less than average days, and both D/STs and Kickers were almost even. At the end of the day, skill positions got it done for KC.
Beer Pairing: People Skills Cream Ale | Tool Shed Brewing Co.
View this post on Instagram
The Lambic Leap vs. Points and Pilsners | Final Score 102.64 vs. 80.30
Christian McCaffrey blasted off of the field in a resurgence to normalcy for 20+ points. Dak Prescott pummeled the Atlanta Falcons all afternoon to almost 30 fantasy points, while Justin Herbert put up a mediocre 12 in a loss to Minnesota. Points and Pilsners went for a bold two TE lineup, which netted a staggering eight points collectively. Points and Pilsners had a combined 10 points on the bench, so this week was simply doomed from the start.
Beer Pairing: Doom Town IPA | Wayfinder Beer
View this post on Instagram
Chicago BBAttack vs. Dry Hops | Final Score 88.82 vs. 93.74
Double-digit points from all three WRs and QB from the high-flying Los Angeles Rams Matthew Stafford must mean a W for Chicago BBAttack, right? Nope. The ready to win Rams bolstered an already elite offense by adding Odell Beckham Jr., and doubled-down by adding Von Miller to the stingy defensive unit. So, naturally, the San Francisco 49ers blew them out of the stadium 31-10. Dry Hops had FOUR zero point performances and still won. How? Oh, apparently Patrick Mahomes is back and still absolutely elite as his 36 point performance carried Dry Hops to a W.
Beer Pairing: Duh! Double IPA | Starpoint Brewing Co.
View this post on Instagram
Yeast Mode vs. 12th Can | Final Score 106.84 vs. 117.22
It's impressive that Yeast Mode only lost by ten since they started Damien Harris, who was out, and Russell Wilson, who had one of the worst games of his career. Even with a bit of help from Yeast Mode, 12th Can still had to grind out a tough win highlighted by Stefon Diggs (8-162-1) and his brother Trevon (Dallas D/ST) for a combined 48 points. Even in the close loss, the mid-season eruption of Johnathan Taylor (16+ points in 5 straight games) is winning folks a lot of games.
Beer Pairing: Local Grind Coffee Scotch Ale | Empire Brewing Co.
View this post on Instagram
Drink Hi-Wire vs. Peoria It's not that b | Final Score 135.26 vs. 114.72
Look, this is going to be a real short summary. Drink Hi-Wire scored a staggering 71.8 points from their three starting WRs. S-E-V-E-N-T-Y T-W-O. If you want to add the ten points (rounded up) from Michael Pittman Jr. in the flex, then that pushes the points to an absolutely absurd 82. That's tough for anyone to come back from, and Peoria It's not that b wasn't able to climb out of the hole.
Beer Pairing: Succinct Schwarzbier | Austin Street Brewery
View this post on Instagram
Crispy Lagers vs. TB Hoppy | Final Score 60.02 vs. 94.14
There were a couple of injured players in both starting lineups -which we're all busy so it happens- but at least it still allowed for a somewhat competitive matchup for some of the weekend. A few bright spots on TB Hoppy's came from the runningbacks as The Washington Football Team's Antonio Gibson and Packers #2 RB AJ Dillon. Both of them scored 20+ points, which was encouraging to see for Gibson in particular since his season has been filled with highs and lows. AJ Dillon could make a push to take some time away from Aaron Jones, but honestly who knows what goes on in Lambeau? No, Jones isn't likely to ride the pine anytime soon, but take a look at Dillon depending on your league depth.
Beer Pairing: Pine: By Yakima | Pariah Brewing Co.
View this post on Instagram
---