No Comments
Seedstock Brewery's Past & Current Team Talk Ownership Change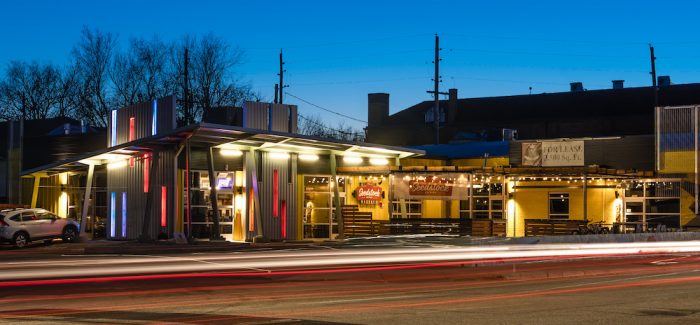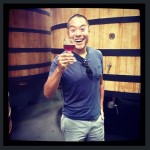 As the craft beer world continues to adjust to the ever-changing headwinds, several breweries have turned to mergers and acquisitions in order to help fuel growth. But one Denver staple recently experienced a unique ownership change that resulted in the brewery remaining independent and in the hands of long-time friends.
Seedstock Brewery, which has developed a sterling reputation for reproducing classic old-world beer styles, was founded in 2016 by brothers Ron and Jason Abbott. However, in September when the Abbott brothers had to help support ailing family members back in Omaha, they decided to sell the brewery to long-time friend Adam McIlvenna and his parents, Jerry and Kathy McIlvenna. The connection to the McIIvenna family reaches back to when the Abbotts would shop at the Brew Hut where Adam and Jerry worked; since then, they've collaborated on beers for Seedstock. Those family values and appreciation for Czech and Eastern European styles will remain even as ownership changes hands.
We decided to catch up with the McIIvenna family as well as the Abbott family to learn a bit more about what went into this most unique acquisition.
PorchDrinking: What led to the decision to purchase Seedstock?
Adam McIlvenna: When approached by Jason, Ron and Frank, we were taken by surprise that they would want to sell. We had been good friends with the guys for a long time. They had known that prior to the COVID shut down we were looking into buying an existing brewery. In early 2020, we decided to put looking for a brewery on hold. In a way at the time, it may have been a blessing due to COVID. So, the long answer is that we have wanted to own a brewery for a long time and found this to be a perfect opportunity. We have always loved Seedstock's beers and the family and community that the brewery brings.
From what I understand, you've been brewing for some time and even worked at the Brew Hut previously. Why didn't you and your family open your own brewery earlier?
AM: We have brewed for a long time. Dad started homebrewing when I was about ten years old (28 years ago) and decided to stop brewing when my siblings and I were in our later teens. He tells us now that it's because he didn't want us drinking his beers – probably smart. When I was about 21, I asked him why we weren't brewing and from that point on we never looked back. Both Dad and I worked for the Brew Hut for many years and brewed many beers. About five years ago, we started thinking very seriously about opening a brewery. We did look for a long while before we came to a point where we put our dream of opening a brewery on hold.
What do you love most about Seedstock and what do you hope to retain through this transition?
AM: What I love most about Seedstock is for one, the amazing beer, but as much as the beer I love the people: both patrons and the staff. They all remind me daily of why we jumped in. We will retain all of the mainstay beers. We will also reproduce many of the seasonal beers as well. We will keep with the community roots that Seedstock has been known for.
Is there anything you plan on changing in regards to what Seedstock currently offers?
AM: We will be introducing more of our beer recipes. We have so far introduced a Munich Helles and with the help of Jason Abbott, a small batch of Pumpkin Ale. We also have small batches of Coffee Milk Stout and Baltic Porter; a batch of a Kviek IPA brewed for Colorado Strong and two different collaborations we did with Jade Mountain. We will continue with the same traditional mentality of making great beers and adding some unique beers along the way such as a black IPA and a Strawberry Rhubarb Ale. Our heritage is Scottish, Irish and Spanish so we will be making beers such as Scotch ales, Irish Stouts, Reds and Cervezas.
PorchDrinking: From what I understand, the decision to sell Seedstock ultimately came down to needing to be closer to the Abbott family, which, as I also understand are dealing with some ailments. But why not hire someone to manage the brewery while you're away? Why the decision to ultimately sell?
Ron Abbott: Me needing to be in Omaha is a long-term thing. We thought of hiring someone to run the brewery, but a very important part of the joy of owning a brewery is being directly involved in it. Frank, Jason and I started Seedstock as a passion and it just didn't make sense for us to pay someone else to run it.
Did the pandemic have any impact on that decision as well?
RA: From a business/financial perspective, the pandemic had absolutely zero impact on our decision to sell. From a personal perspective, that's probably a more difficult question to answer. I think the pandemic has made a lot of people reevaluate what is truly important to them and I am no exception. In the end, my decision to prioritize family was an easy decision.
You all have worked tirelessly over the past five years to build one of the state's more esteemed breweries for old-world styles, a niche that wasn't necessarily trendy but still found its own market demand. What legacy are you proudest about leaving behind?
RA: I'm very proud of the beers Seedstock made and continues to make! I'm not sure I would call it a legacy, but I'm very happy that Seedstock brews beers are deliciously simple. The marketing experts would probably not like using the word "simple," but simple is not a bad thing! Subtlety is beautiful!
In your experience, what advice would you give to other breweries wanting to focus on old-world styles in terms of carving out their own niche?
RA: Don't do it unless you are passionate about the styles. It's a longer road because these beers just don't have the marketing shock factor of the latest trend.
When you all ultimately decided to sell Seedstock, it seems like you found the perfect fit in a like-minded family. Tell us a bit more about the McIlvennas, how you all first came to know them and how the conversation came about to entrust them with keeping Seedstock alive in their hands.
RA: We've known the McIlvennas for a long time. They are friends who have been brewing with us at Seedstock since before Seedstock opened. They share the same passion for family, community and the beer that we do. We talked to zero other people about purchasing Seedstock. Selling was not a financial decision, it was a family decision and it made sense to sell this to an absolutely wonderful family!
Do you all plan to open another brewery in Omaha to keep your passion alive?
RA: We've talked about it. Never say never!
---