No Comments
2022 Firestone Walker Invitational Beer Festival Pour List Announced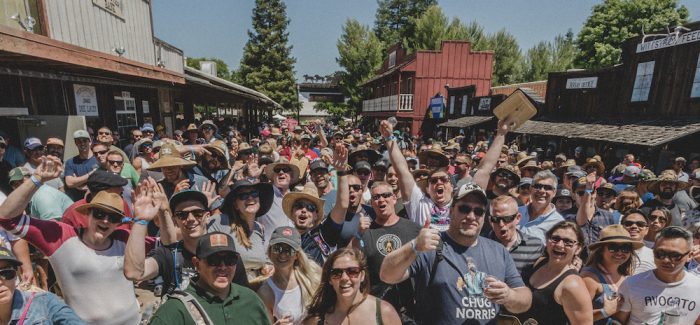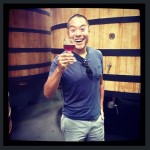 We are just a week and a half away from the grand return of the 2022 Firestone Walker Invitational Beer Festival taking place in Paso Robles, CA on Saturday, June 4. Having built a reputation as one of the most celebrated festivals within the craft beer industry the FWIBF returns after a COVID-induced hiatus with another all-star cast of breweries.
Not only are some of the best of the best breweries represented from around the globe, but a festival of this caliber always brings out the rarest beers as well. In addition to the usual hyped barrel-aged styles typically found at destination festivals, it's refreshing to see a wider representation of world-class lagers as well.
Be sure to check back as we break down some of the can't-miss beers to try at this year's Firestone Walker Invitational Beer Festival, but for now, enjoy a look at the initial pour list. Tickets are SOLD OUT for this year's festival as last year's ticket holders were offered first right of refusal. Keep in mind, as with all beer festivals, pour lists are subject to change, but this serves as a nice preview of what's anticipated from each brewery.
3Floyds – Adultsizedbeverage, Dismembers Only, Foeder Fiend, Barbarian Haze
Alvarado Street – Motor Oil, Pils
Bagby Beer – Huahua's Reserve, No Hype, Struggle Bus, Loch Mess
Bale Breaker – Homegrown Hazy IPA, Field 41 Pale Ale
Balter – Fell on Dank Days, Cuzzie Bro NZ Pils, Balter XPA, Big Bubba
Beachwood Brewing – Coolship Chaos, West Coast Welcome, CActus Coolship, Barrel-Aged Full Malted Jacket
Beavertown Brewing – The Veil is Thin, Mother of the Woods, Lazer Crush, Bones
Blackberry Farm – King of Falling Fruit, BFB Pilsner, Classic Saison
Boneyard Brewing – Barrel-Aged Suge, Notorious IPA^3, Crooked Pils, T2 IPA
Boulevard Brewing – Patience Rewarded, Saison Brett, Southwest BLVD
Brauerei-Schönram – Schönramer Original Dunkel, Schönramer Hell, Schönramer Pils
Browerij 'Tij – Black Forest Cake Stout, Passionfruit Sour, IJwit
Burial – The Ostensible Realities of Fanatical Unforgiveness Imperial Stout, One of us Will have to Bury the Other, Fall of the Damned, Should You Ever Awaken From This Impossible Illusion DIPA
Casey Brewing – Funky Blender Preserves – Marionberry, Fut De Cognac Et Miel, Helles Lager
Cellarmaker – Works and Days, Syrah Shorty, Mt. Nelson, Hop Making Sense
Cervecerìa Antares – Titánica, Fragia, Caravana – Sessiona IPA, El Centinela
Cervejaria Bamberg – Cúpú de Quem?, ExQuadrilha de Fumaça
Chuckanut – Chuckanut Maibock, Chuckanut Asian Style Lager, Chuckanut Kolsch German Style Ale
Cigar City – Mad Daughter to Wise Mother, No Hitter in Progress
Cloudburst – Frozen Assets, Happy Little Clouds, Keller Whalez Pils, Mosaicin' Me CRaZy!
Creature Comforts – 8th Anniversary Blend, Neon Cylinders: Rowdy Red, Multiply Your Magic, Ho Agenda: Simcoe
Crooked Stave Artisan Beer Project – Maple Peach Short Stack, Sour Rose, New Zealand Pilsner
Faction Brewing Company – Maia, 1970's Lager, 586 Pale, Zwickel Summer IPA
Firestone Walker – Hopnosis, Mind Haze, Pivo, UDBA, Paraboloid, Whistle Monkee, 2021 Double Parabola, 2014 Sucaba, 2018 Parabanilla, 2016 Imperial Walker's Reserve, California pFreimin', Primal Elements, Frieky Bones
Firestone Walker Propagator – Foggy on the Details, Sea Beast, Roulette Dares, Cosmic Crispy Boys
Firestone Walker Brewmaster's Collective – Boilermaker, Dark Ray, Collective Choice, Wild Pirate, Apricot Krisp, Mo' Bretta Rosé
Fonta Flora Brewery – 2020 ABAS Stout Blend #3, The Pearl, Lake James Lime, Carolina Gold
Fraugruber – Frost Giant, Swift Driften, Childhood Flavor, FrauGruber Pils
Garage Project – One Day in March, Syrup & Sour, Pineapple Raspberry Topper (bottom layer – Pineapple Milkshake Hazy), Yuzu Rising Sun (bottom layer – Yuzu), Pineapple Raspberry Topper/Yuzu Rising Sun – (top – raspberry sour), Surrender to the Void: Choconanacado, Choconanacado & Raspberry Sour
Gigantic Brewing – 2019 MASSIVE!, Scotch Barrel Barleywine, Fancy Pants Hazelnut Chocolate Stout, Kolschtastic, Fantastic Voyage
Great Notion – Timberbeast, Birra Sporgenza, Skeleton King
Green Bench – Stead Ale, Mira (Blend #1), Postcard Pils, Oversaturated: Strata
Green Cheek Beer Co. – Swimming in the Tropics, Crushing is Relative, Ain't Getting Any Deader, Escapism For the Travel-Averse
Half Acre Beer Co. – Double Barrel Benthic, Riwaka Double Daisy Cutter, Fader
Highland Park Brewery – Luxury, Timbo Pils, Fill Pils, Hello, LA
Humble Sea – BA HS5, Penelope Pilsner, Kookumber Gose, Foggy TIPA
Kern River – Citra DIPA with Nectaron, Camp Nelson, Birra
La Source – Auroch, Steam, Pigeon, Silure
Liquid Gravity – Twist & Stout, I Dream of Strata
Monkish Brewing – TXXTH, Small Earth, Monkish Choice Happy, Space Cookie Variant
Odell Brewing – Freik, Tree Shaker, Imperial Tangerine IPA, Lagerado, Sippin' Pretty
Brewery Ommegang – Oak Aged Tripel, Neon Rainbows
Omnipollo – Lunar Lycan Imperial Marzipan Coffee Cream Stout, Dagg Oak Aged Pilsner, Billionaires, Hot Chocolate Imperial Stout, Bianca Godfeather Lassi Gose
Other Half Brewing Co. –  Pivo Snaps, Double Citra Daydream, DDH Cheddar Broccoli
Pinthouse Brewing – Pineapple Grove Hazy DIPA, Lasso West Coast Pils, Electric Jellyfish Hazy IPA
Pizza Port – BBA Eukaryst
Revolution Brewing – Sanctuary #11 – Double Barrel Deth's N' Roses, Where Eagles Rare, Freedom Lemonade, Riot
Russian River Brewing – Peach Beer, STS Pils, Pliny the Elder, RnD IPA
Sante Adairius Rustic Ales – West Ashley Cuvée, It's Good to Know I'll Know You Til the End, All Mammals Play, Silent Spaces
Side Project Brewing – Derivation Blend #15, For Gabe, Beer: Barrel : Time 2021, Tête du Cuvée Vintage 2019
Sierra Nevada Brewing – Who run Bartertown, Barrel-Aged Bigfoot (E.H. Taylor Limited), Summerfest
Surly – Barrel Aged Darkness, Axe Man, Surly Logic Bomb, Key Lime Supreme
The Bruery – Black Tuesday (4 Timed Stout Tappings!), Sherbet Hoover (Terreux), Bruesicle Mango Fire, Coast (Offshoot), Pilsener
The Lost Abbey – Vintage Duck Duck Gooze Blend 2022 (MOAD), Noble Tendencies Pilsner, Peach Afternoon
The Veil – Pallbearer Reserve Melange, Scowl, Typhoon Lagoon Tastee, Broz Night Out
There Does Not Exist – Temporal Illusion, 60 Days in Hell, Psychic Advisor, Transit of the Binary Star
Thornbridge Brewery – Necessary Evil Bourbon Barrel Aged, Pondera, Lukas
Topa Topa – Rarefaction, Ambient Vibes, Sespe
Trillium – Wild Sinister Kid: Double Blackberry & Cabernet, Really Big Bird, Twice the Daily Serving: Raspberry, Strawberry, Blueberry & Blackberry
Urban Roots – Stoutywine, 10, 11, EZPZ
Wayfinder – Jazz Witch Cold IPA, Party Time Pilsner, Lagerbier Hell, Original Cold IPA
WeldWerks Brewing – 2022 Medianoche Reserve, XO Brandy Medianoche, Juicy Bits, Lime & Sea Salt Long Bones