No Comments
Coffee, Cacao & Boundless Creativity | Hi-Wire's 10W-40 Lineup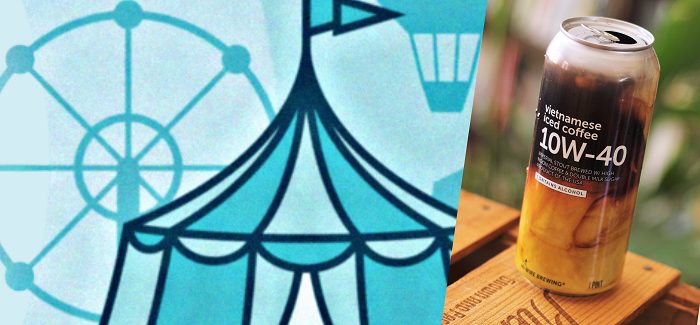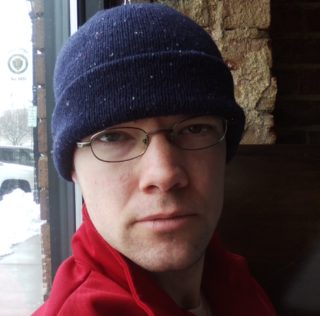 Hi-Wire Brewing in Asheville, North Carolina, brews a wide range of classic styles ranging from Lagers to IPAs to barrel-aged Sours. Their 10W-40 lineup of Imperial Stouts, however, have allowed them to play with high concept flavor combinations on a familiar Stout foundation, pushing flavor boundaries while staying true to the beer's classic base style.
The 10W-40 line began in 2016 as a pilot batch brewed for a small batch festival. Head brewer Luke Holgate based the beer on their Kitchen Sink Stout, and he was so pleased with the outcome, he recognized the opportunity to use it as a base for future experimentation.
"I felt the beer came out really well, and the flavors were really well-balanced, so I took that as an inspiration and made it more production friendly," he explains. "We just went at it with vanilla, coffee and chocolate and threw everything we had at it."
The result is an 8% ABV Imperial Stout brewed with coffee, vanilla, lactose and ethically sourced cacao nibs from local bean-to-bar chocolate maker French Broad Chocolates. The beer Holgate affectionately refers to as "10 dub" is Pastry Stout-adjacent but maintains the roast, dryness and moderate bitterness of a classic Imperial Stout, demonstrating you can have your cake and keep it drinkable too.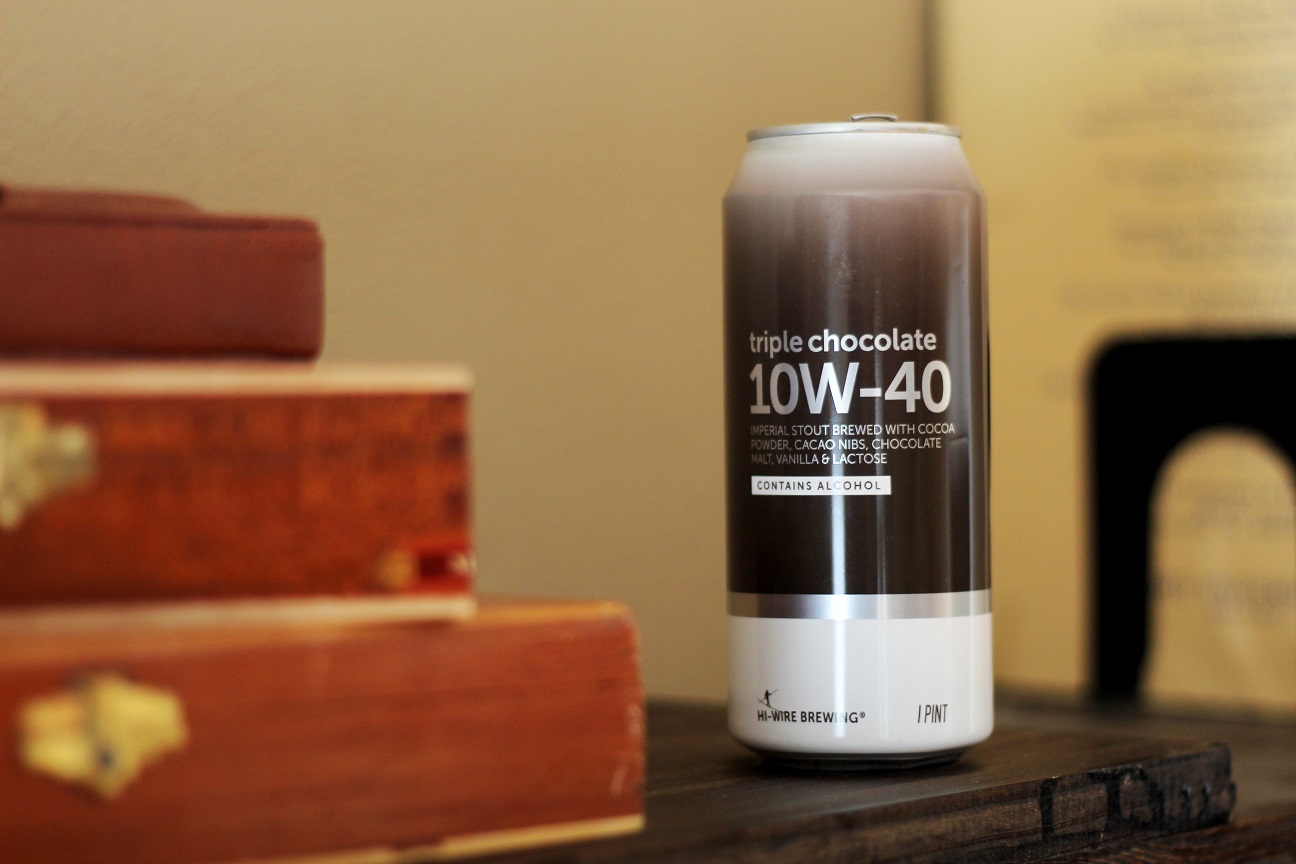 Crafting with Cacao
Hi-Wire brews the 10W-40 line 90 barrels at a time (with some releases getting double batches), and brews them with a double mash method. Holgate and his fellow brewers mash in and then run off the mash into the kettle before refilling the mash tun and running off a second time to top off. During the 90 minute boil, they add lactose for a touch of sweetness, and a pound of Rwandan vanilla beans during whirlpool, which the crew splits by hand. Most other flavor additions — including coffee and cacao — are added after fermentation. The cacao and coffee are bagged and then recirculated through a 3-barrel vessel until the desired flavor levels are achieved.
The brewery rotates between local coffee roasters depending on the batch, but they always use French Broad's cacao nibs. The well-known craft chocolate maker provides cacao nibs, husks and other by-products for many of the breweries in and around Asheville.
"Because French Broad is limited in how much they can sell of different varieties, we have to be flexible in using what they have," he explains. "Other than some specific variants we do, we use a blend of what origins they have available at any one time."
Because the nibs are going into such a strong, burly beer, the subtle nuances of cacao origins would be very difficult to pick out in most of the 10W-40 beers anyway, so this variance has little to no impact on the finished beers.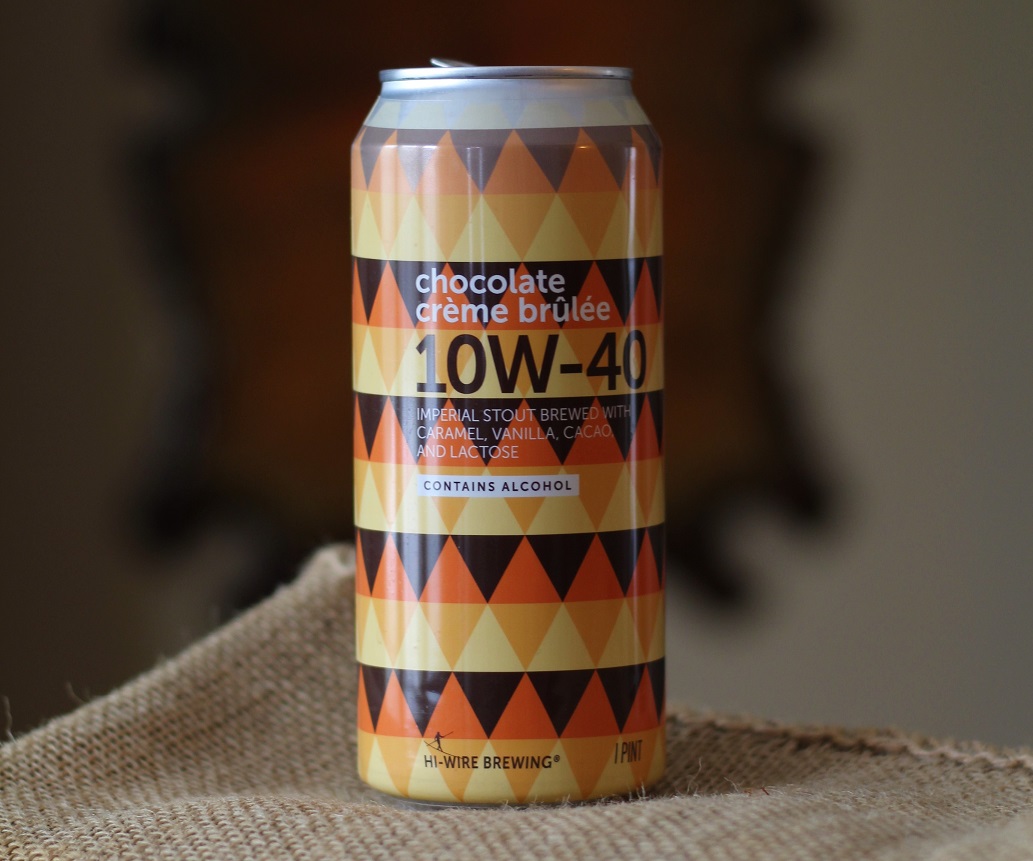 Creativity and Challenge
While the base 10W-40 is excellent on its own, Hi-Wire has used this line to showcase a wide range of creative flavor expressions with different variants. Over the years, versions have ranged from Horchata to Banana Split to Salted Maple. Holgate says there's been a lot of trial and error over the years to dial in what works best with the base Stout.
"It all starts with trying to be creative with coming up with a dessert that we could mimic," he explains. "And then it's just knowing the limitations of the beer and knowing what's going to work and what's not, because the flavors you choose are going to start out against this big chocolatey coffee stout to begin with."
In some cases, this means choosing fairly intuitive flavor concepts for an Imperial Stout, such as Triple Chocolate or Mexican Hot Chocolate. Sometimes though it means thinking outside the box and then getting innovative with how to achieve the vision.
In the case of the Blueberry Crumble variant for example, Holgate says blueberry was a difficult flavor to incorporate. He ended up working with Cascade Beer Candi, a company out of Washington state that infuses flavors into candi syrups for brewing. The company made a custom blueberry and molasses blend for the variant, which Hi-Wire added on the hot side before adding blueberry syrup later on to get the acidity to where it needed to be. The result is a beer with the aroma of blueberry muffin top and flavors of chocolate-covered blueberries, dark roast coffee with blueberry milk and high percentage dark chocolate with a dry, roasty finish.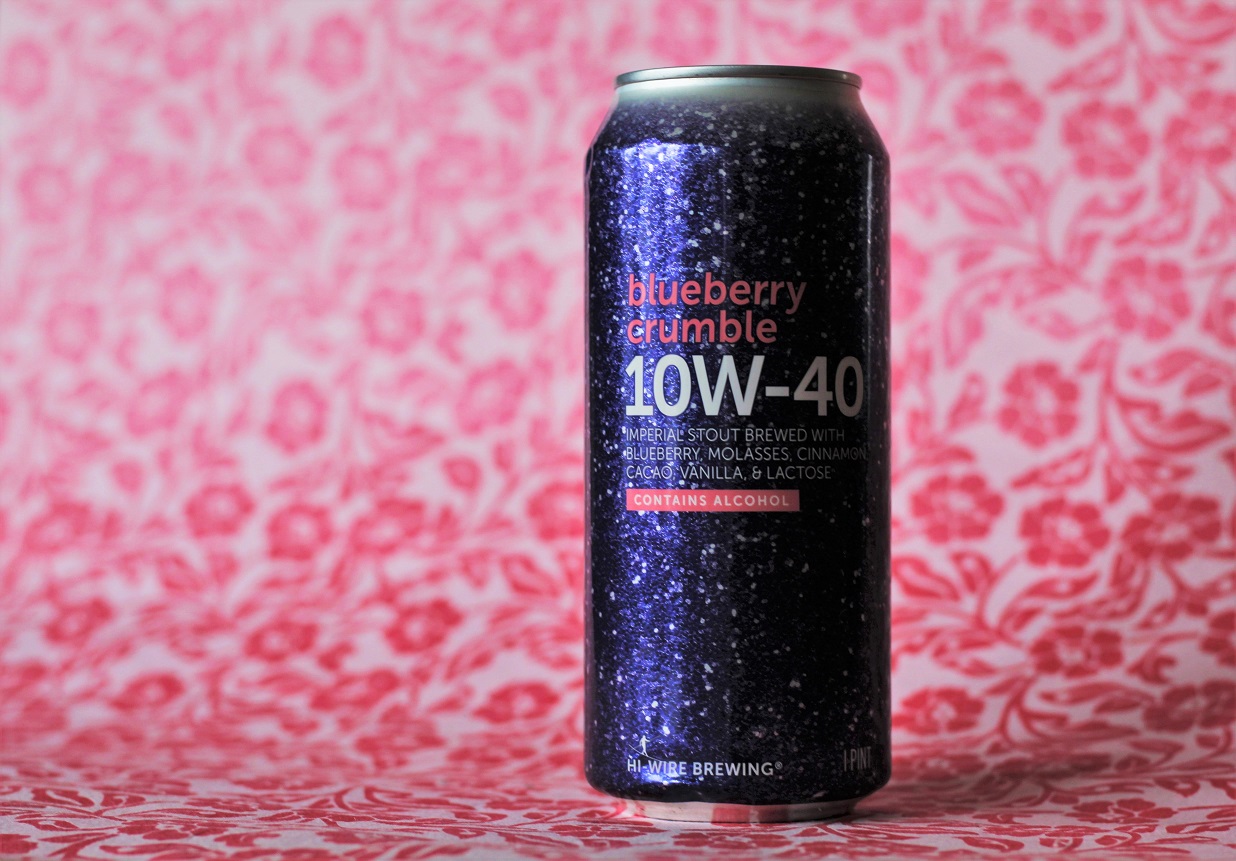 One of Holgate's personal favorites is the recent Vietnamese Iced Coffee variant.
"We did a custom roasted coffee with High Noon Coffee Roasters to get a deep, dark profile on it, and we upped the lactose to try to emulate the sweet creaminess of Vietnamese iced coffee," he says. "What you think you're going to get is exactly what you get."
To piggy-back on the success of the 10W-40 line and make it more accessible, Hi-Wire has also created a kid sibling version called 5W-30 that weighs in at just 5.5% ABV.
"We wanted it to be a little more approachable than 10 dub," says Holgate. "A lot of us don't drink 8% beers very frequently. This was a way to make one we could enjoy after work."
From shift beers to special releases, and from blueberries to bourbon barrels, Hi-Wire 10W-40 is demonstrating the versatility of thoughtfully-brewed adjunct Stouts.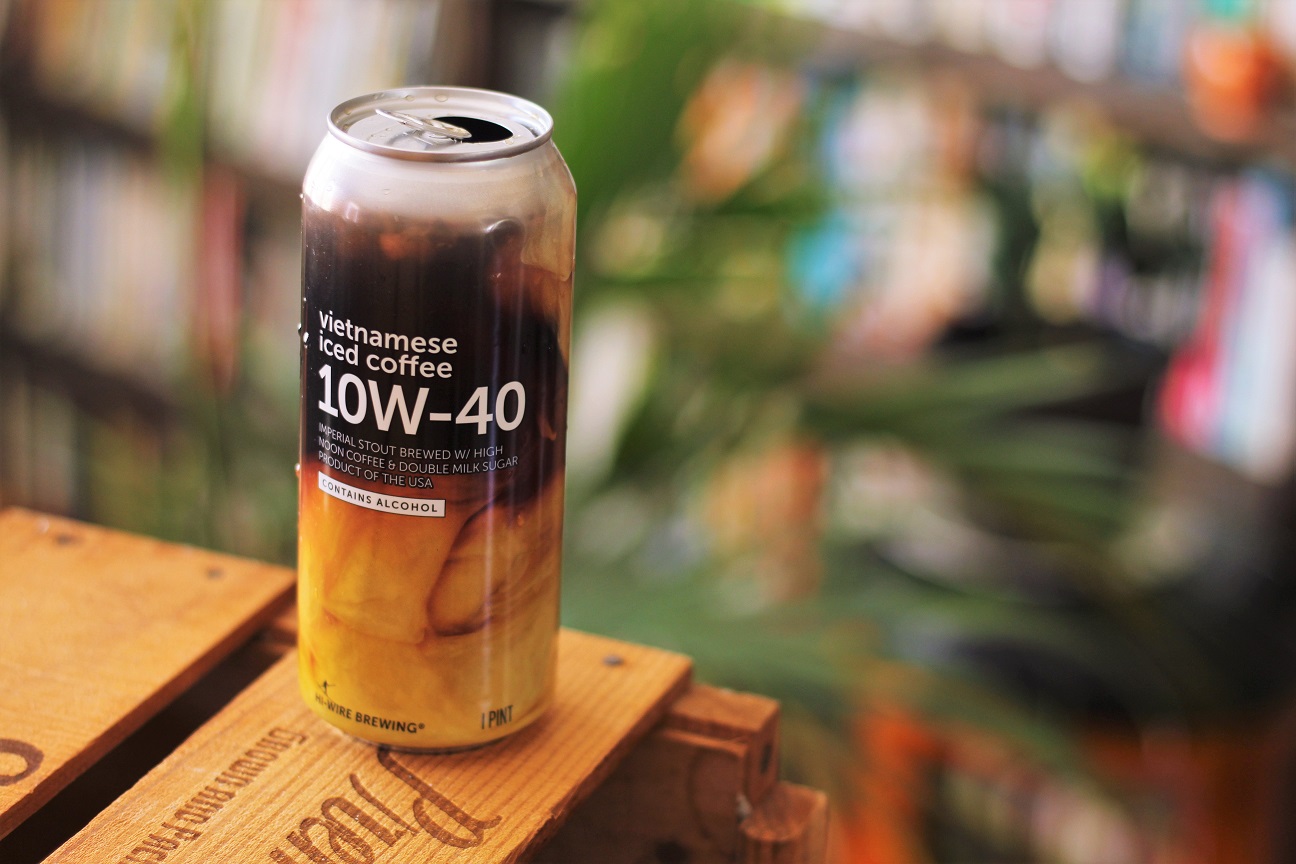 ---