No Comments
After 28 Years Tommyknocker Brewery Undergoes Complete Overhaul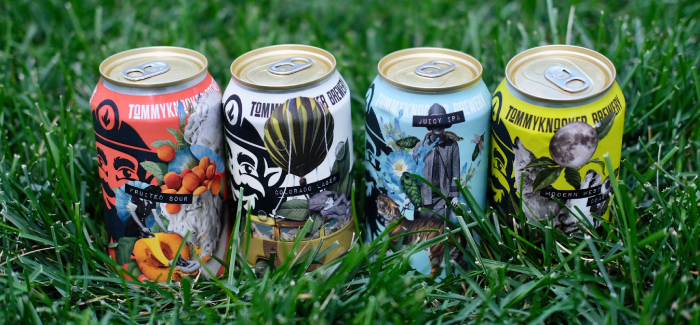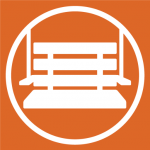 After 28 years as a pioneer in the Colorado craft beer scene, Tommyknocker Brewery located in the mountain town of Idaho Springs, CO, is undergoing an extensive overhaul. With the introduction of a branding refresh, new core beer offerings and a $100,000 remodel of their brewpub, Tommyknocker is looking to reinvent itself in today's competitive craft beer market. 
Tommyknocker President Steve Indrehus sees the brewery as an iconic brand that is willing to innovate and stay relevant nearly three decades after opening. "While our portfolio still has many of the beloved classics, we're incredibly excited about these new beers and the fresh look and feel for the brand and the brewery."
Strategize for the Future
Tommyknocker worked closely with Ahead of the Curve Strategy and Ember Design to update many aspects of their brewery and brand, the most dramatic of which is the expansion of their core beer offerings. Drinkers can now find Mountain West Modern West Coast IPA, Off Leash Juicy IPA, Mother Lode Juicy Double IPA, Peach Dream Fruited Sour and Crispy Colorado Lager at the brewpub and throughout their distribution network of CO, FL, NB, NM, OH, PA and WY. The packaging for these new beers and their classic beers has a modern feel that harkens back to Tommyknocker's mining town roots.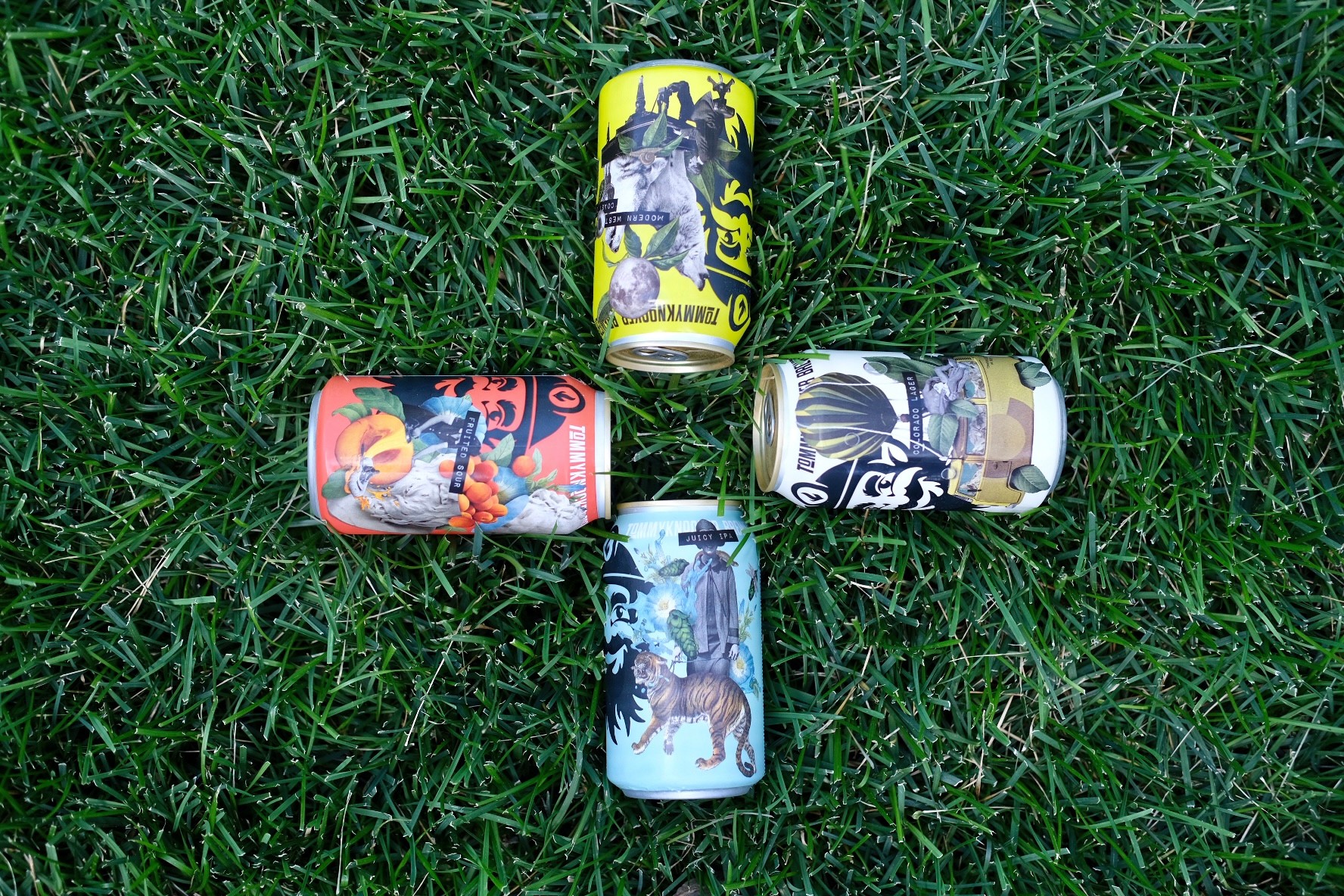 These new core offerings reflect the direction the modern craft beer market has gone while not chasing the ever-elusive hype machine. Hazy IPAs, modern takes on West Coast IPAs, fruited Sours and drinkable Lagers are staples for nearly all successful craft breweries these days. Tommyknocker worked with their partners to perfect this new portfolio and even brought on new brewers to inject fresh energy into their brewing operations. Stephen Thomas (from Little Miss Brewing in San Diego), Patti Obregon (from Cirquera Brewery in Queretaro, Mexico) and Hannah Shankman (from Braided River Brewing in Mobile, Alabama) all bring years of brewing and industry experience to Tommyknocker, and their unique skill sets help to usher in this new era.
New IPAs on the Block
Let's start with the most obvious and likely to be the most popular new beer, Off Leash Juicy IPA. This beer follows the juicy template of Hazy IPAs, adding El Dorado, Sabro and Mosaic hops to create tropical flavors with minimal bitterness. At 6.3% ABV, Off Leash falls in the Goldilocks realm of maintaining sessionability while still carrying noticeable heft. The juiciness is real here.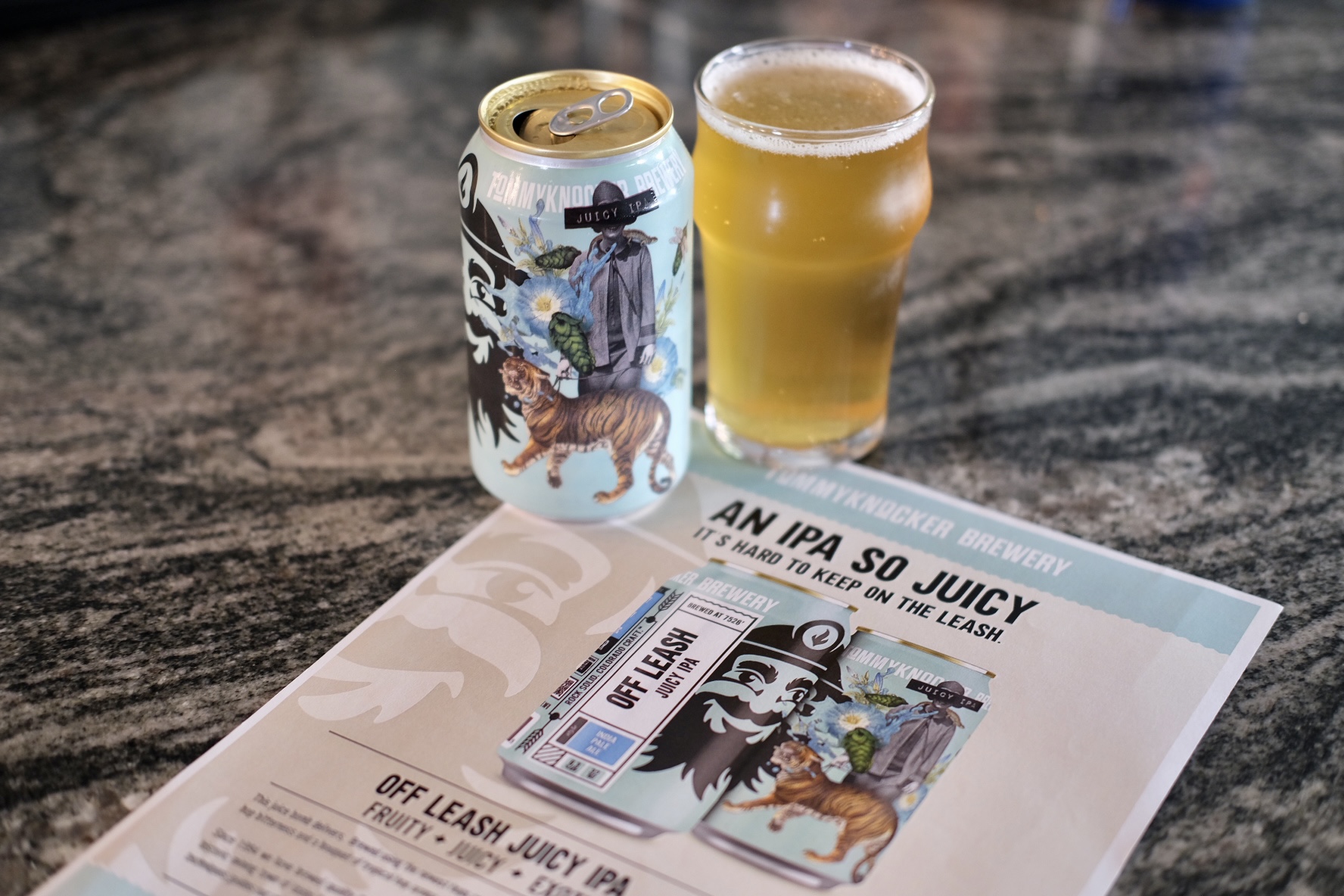 Mountain West Modern West Coast IPA is a refreshing new take on the old-school West Coast IPA. Realizing that the days of IBU insanity have grown long in the tooth, Tommyknocker has created a nice fruity hop profile and a restrained bitterness in Mountain West. Some of that classic West Coast pine and resin is still present, but the modern hop profile of Amarillo, Centennial and Mosaic is allowed to shine here. While Tommyknocker is not the first brewery to innovate and modernize the West Coast IPA, they are hoping that the Mountain Modern IPA style is here to stay. Their neighbors down the street, Westbound & Down, can also lend some legitimacy to the definition of this new style.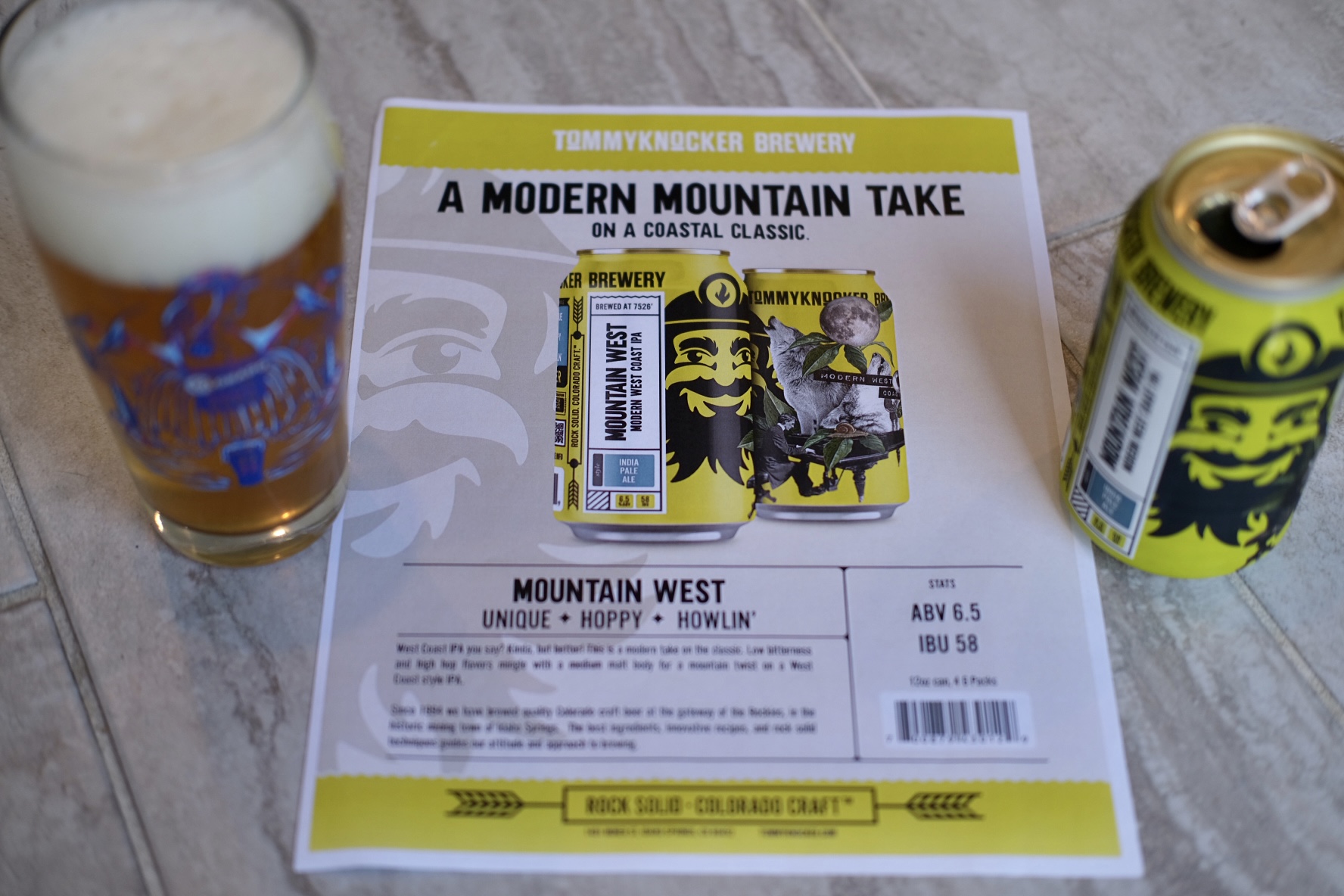 Easy Drinkin' New Brews
A modern beer portfolio is not complete without something easy drinking that appeals to the masses, and Crispy Colorado Lager neatly fits that bill. Brewed with German hops, finished with French hops and using a Mexican lager yeast, this international affair is brought back home with mountain water and Colorado malts. Weighing in at a sessionable 4.8% ABV, Crispy Colorado Lager is the perfect beer to convert macro Lager drinkers over to a craft option. Make sure to bring a 6-pack of this to your next backyard barbecue.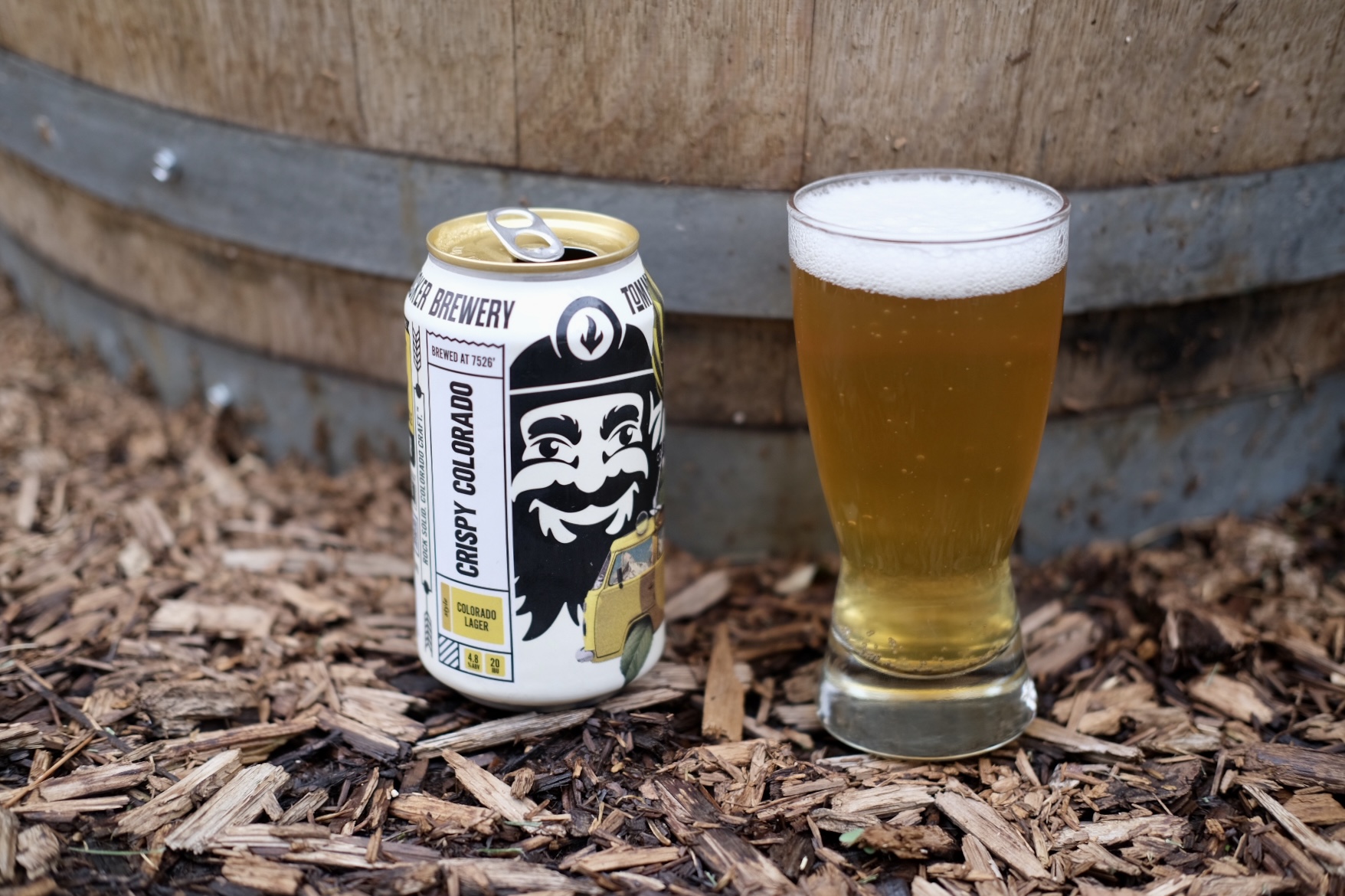 The final new beer in the portfolio is Peach Dream Fruited Sour, and this is one that can easily win over wine drinkers. Lightly tart with a refreshing peach flavor and approachable body, this easy drinking Sour appeals to both novices and more advanced beer drinkers alike. Colorado Palisade peaches are used to give Peach Dream its signature stone fruit flavor, and its effervescence lends mimosa vibes making this a great brunch beer.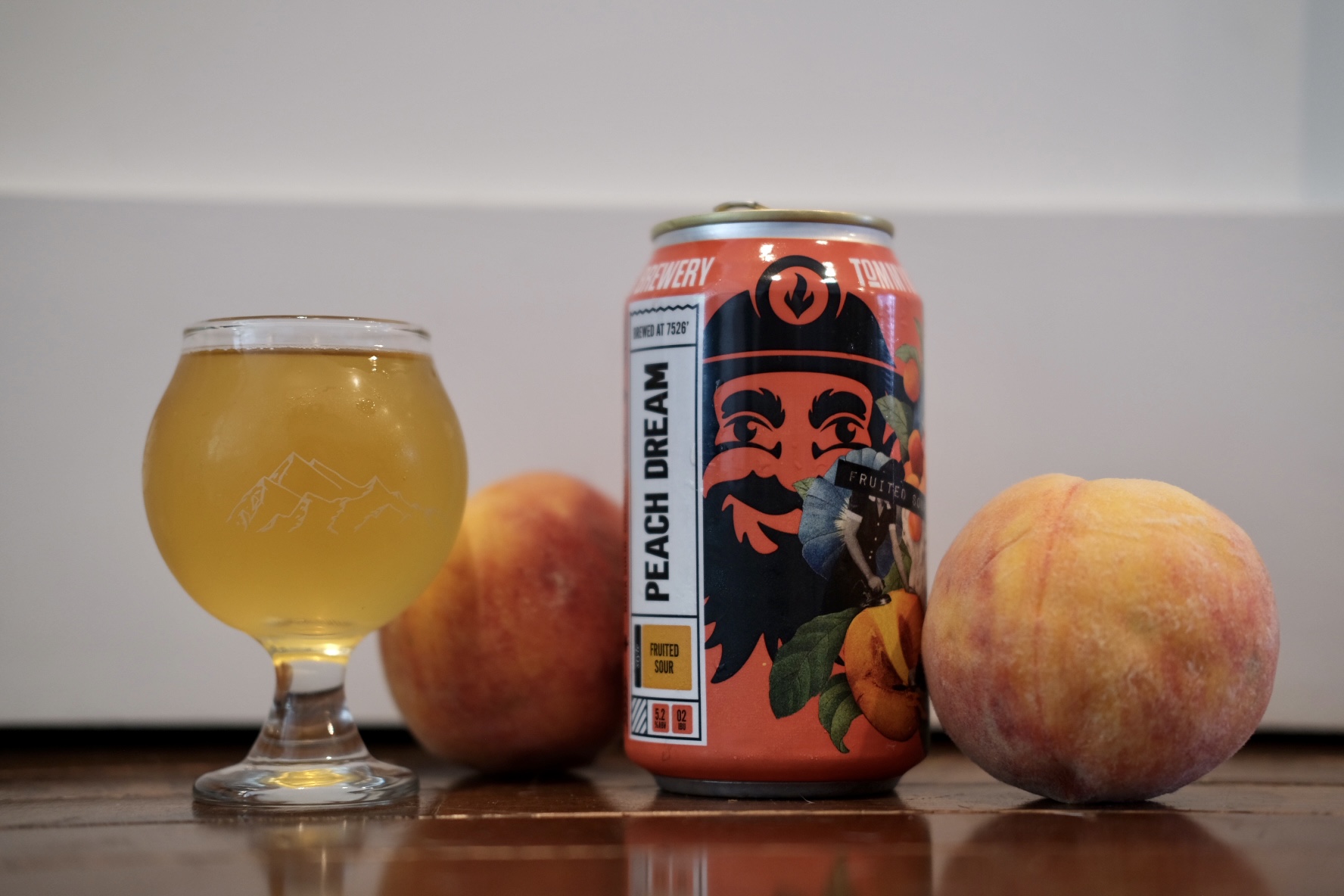 This refreshed portfolio brings a new shot of life to an iconic Colorado brewery and modernizes its entire look and feel. The brand refresh builds upon Tommyknocker's "rock solid" foundation to make the familiar new and interesting once more. The brewery hasn't changed; it has merely adapted to the times and injected freshness into its brand. Give it a try for yourself to see how an icon can remain relevant and stay in the conversation.
---