No Comments
2022 Great American Beer Fest Day 1 Recap | Standouts and Hidden Gems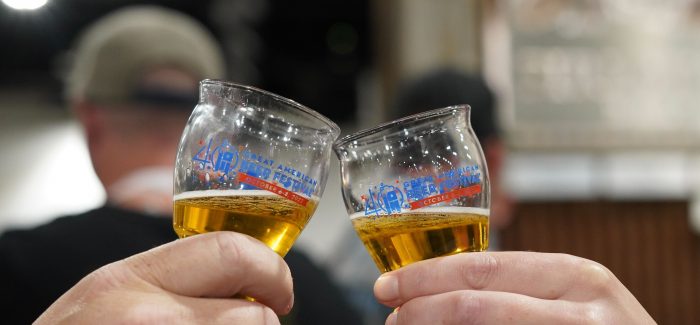 The bagpipers did more than kick-off the 40th annual Great American Beer Fest; they signaled the end of a two-year hiatus caused by the global pandemic. And with that re-start, the PorchDrinking team is back roaming the aisles and aisles of booths, sampling beer and taking notes. Without further ado, here is our team's GABF Day 1 Recap – our favorites and hidden gems.
Of course, GABF still isn't completely back to normal, yet, and it's not because of the spikey virus that still roams our planet; construction at the Colorado Convention Center has resulted in 25% less floor space than in years past. That means a little less beer, but also less stress trying to decide what beer to try (not that we ever complain).
In addition to the five hundred brewery booths, one can visit special sections such as the Taprooms, which include Collaboration Nation (collaboration beers), Heavy Metal (GABF and World Beer Cup metal-winning beers), and Wish We Were Here (beer sent by breweries not attending GABF). There's of course plenty of entertainment, merch, food trucks, a homebrew market and good beer found at the end caps, featured brewery booths found throughout the festival, too.


Regardless of what the floor space design is, or how much space exists, it's imperative that one make a plan before entering the hall. As you roam the booths, you'll notice breweries are offering a slew of strong barrel-aged beers and plenty of Lagers, including a plethora of Oktoberfests — mainly Festbiers, but a few Märzens, too. Of special note, attendees will notice that the breweries are organized alphabetically again – it's gone back and forth between regional and alphabetical the last few years. But, featured breweries on end-caps can be found in various locations — consult your festival map. So, for those attending day two or day three, we hope we can help you develop a strategy with our "best ofs" from day one.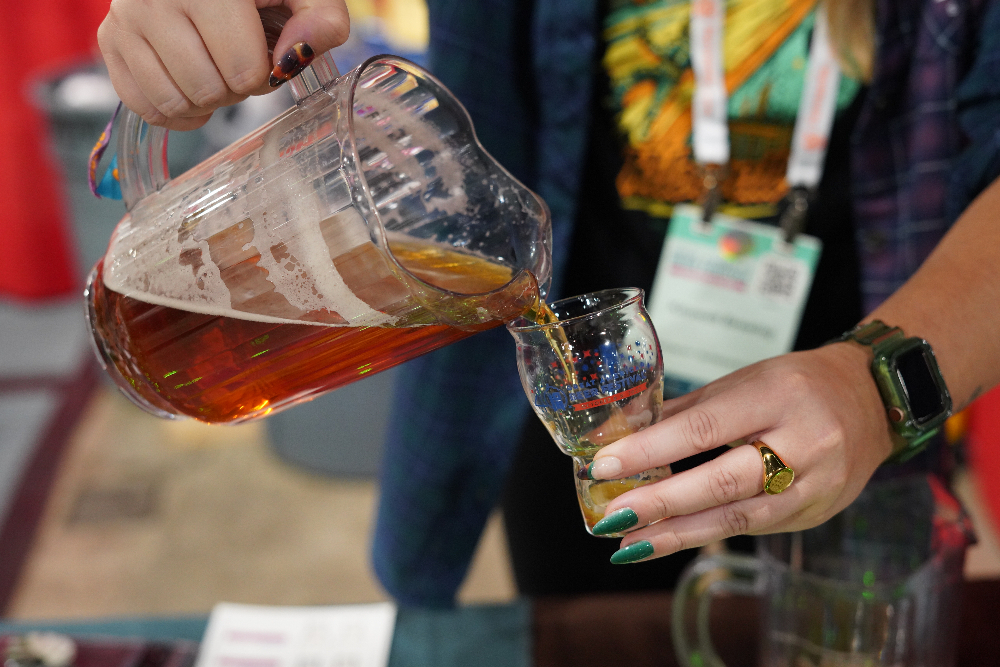 Where can you expect long lines? Well, we noticed a few:
Bottle Logic
WeldWerks
New Terrain
Peculiar Ales
Sierra Nevada
Dogfish Head
Firestone Walker
Pure Project
Russian River
Bottle Logic brought the house more than any brewery this year with four highly sought-after barrel-aged adjunct beers. Those kicked nearly immediately so head over and snag a pour before they're gone. Sierra Nevada debuted their EH Taylor Bigfoot and Dogfish Head also brought a special barrel-aged collab in their Weller aged 120 Minute IPA, but kicked quickly so stop by and enjoy before they're gone. And, late in the night. Sam Adams tapped Utopias. A hefty crowd built for thirty minutes before the release. Was it good? You bet it was. One of the can't miss beers of the fest from a uniqueness standpoint comes from the folks who brought you a Taco and Spaghetti Gose in previous years. WeldWerks is back this year with Volcanic Planet Boba, a boba-tea sour that absolutely hits on that flavor profile.
Hidden Gems
Wayfinder Brewing
Boise Brewing
Kishwaukee Brewing
Precarious Beer Project
DankHouse
Each year we come across a brewery that wasn't entirely on our radar, but after trying one beer after another, we become more and more impressed with each offering. Precarious Beer Project from Williamsburg, VA was that find for us this year and with unexpected styles leading the way. Their Laho Rice Lager was an absolute revelation, featuring Iron Goddess of Mercy Oolong and Mango Tango Herbal Teas for that perfect touch of depth and complexity, but even more surprising was an incredibly named Knuck if You Buckwheat, a Brown… yes, a Brown Lager inspired Salty Buckwheat Chocolate Chunk Cookies.
Our Best Finds
3 Floyds: Crushing Mass Barrel Aged Coffee Stout
14er Brewing (located in the "Wish You Were Here Station"): Chocolate Peanut Butter Cookie Blonde Stout
Blackberry Farm: Classic Saison
Blind Tiger: Osage Orange Smoked Pilsner
Broken Compass: "Do you have a sour?"
Corporate Ladder: Champurrado Imperial Stout
Corporate Ladder: Purchase Order 002
DankHouse Brewing: DDH Couch Kush'N
Decipher Brewing: Artemis BBA Wheatwine
Denver Beer: Digital Snow Day Spruce Tip IPA  (Awesome: Tastes like you candied pine needles and orange peel together.)
Deschutes Black Butte XXXIV (Tiramisu)
DogFish Head Brewing: Un'Ora Italian Pilsner brewed with Polenta
Firestone Walker: Rye Double DBA
Firestone Walker: Parabolita
Fremont: BBADS BBA Dark Star Coconut Cacao Rusty Nail 2022
Funkwerks: Wild #2
Great Divide: Laws Barrel-Aged Yeti
Great Heights: Jamaican Legend (Rum BA Barleywine)
Great Notion: Continuous Ignition BA Coffee Stout
Kilowatt: Maple Smoked Maibock
Left Hand: St Vrain Tripel "Is damn near perfect."
Live Oak Brewing: Pre-War Pils
Nashville Brewing: NashZwickel (Zwickel Beer)
Odell Brewing: Cryo Fresh Hop IPA
Old Irving Brewing: Double Beezer
Off Color Brewing: Avec le Guillotine (another non-actual brewery station)
Our Mutual Friend Small Hold: Table Beer with Raspberries
Pure Project: Corylus
Radiant Beer: Comfort Blanket ("Killer BBA Chocolate Imperial Stout")
Reuben's Brews: Fresh Hop Double Crush
Seedstock: Mexican Lager
Ska: Mexican Logger (a classic)
Third Eye: Kelly Reserve/Private Stash Barleywine
Tonewood: Tanglewood
Two Roads: Elderflower Lambic
WeldWerks: Otra Noche
Wren House: King Snake
There were so many incredible finds from day one and across a diverse array of styles. To start things off, this wasn't the first time Pure Project Brewing brought their renowned Corylus barrel-aged adjunct stout, but for good reason… it might be one of the best barrel-aged Stouts in the entire festival. Similarly Corporate Ladder brought a pair of Barrel-Aged Stouts that truly wowed with Champurrado channel Barrel-Aged Hunhapu vibes with that backend chili pepper heat. Old Irving's Double Beezer is an absolute can't miss for hop heads. And while we were able to enjoy them at our own festival Wednesday night Live Oak's Pre-War Pils is a must for Lager fans.
And don't miss out on this rare, unique find:
Marble Brewery (Albuquerque) Carrot Tumeric Saison: "Weird, Strange, Tasty!"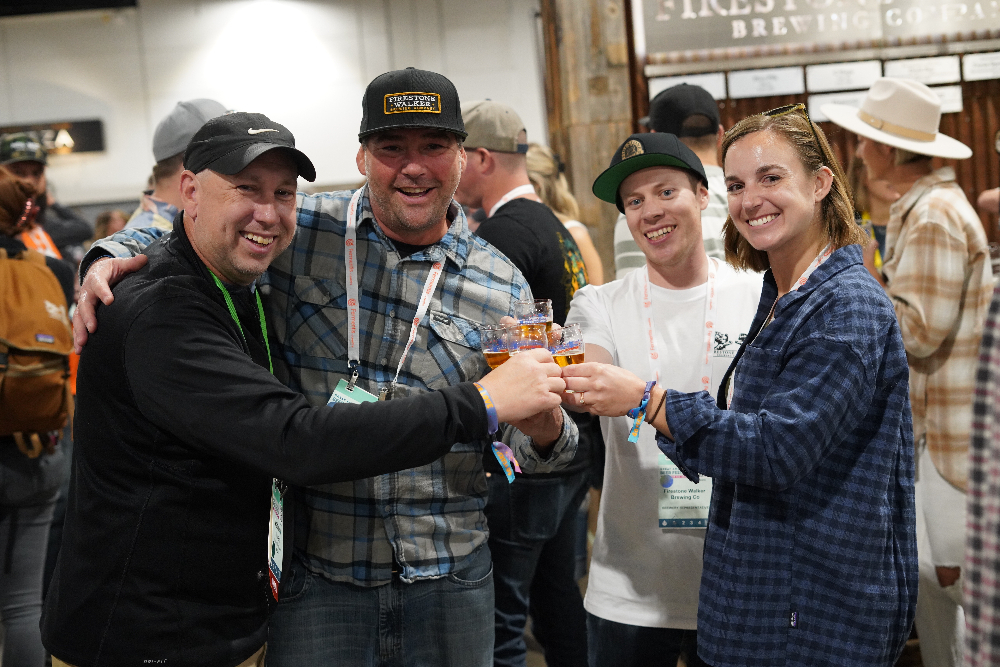 ---