No Comments
2022 GABF Results | What Breweries Won Big This Year?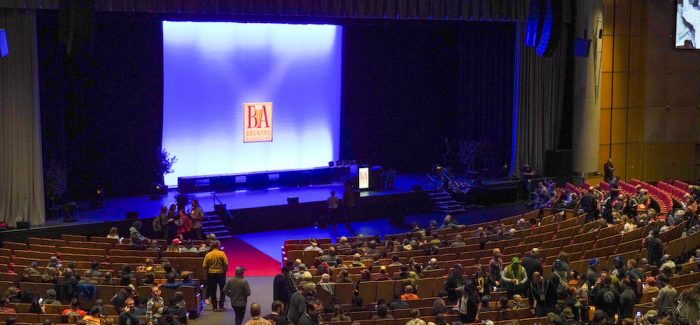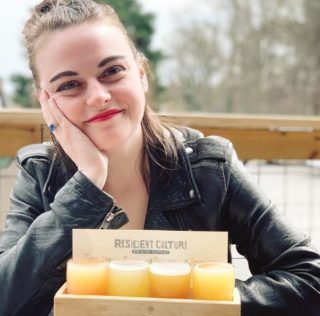 The last two years have been… let's say rough. One beacon of light that has emerged the last few months has been the re-emergence of beer festivals. However, due to its massive size, there were doubts that Great American Beer Festival would be able to come back swinging in 2022. Doubt no more, because the masses of craft beer nerds have descended upon Denver to bask in GABF's glory once again.
This resurgence is particularly sweet, as this year marked the 40th Anniversary of GABF (you can read more about that here! Ultimately, 2022 saw nearly 10,000 beers judged across 100 from 2,154 breweries, resulting in 300 medals (including the Pro-Am Competition and the Collaboration Competition).
This year's competition was comprised of 98 main categories outside of the Pro-Am and Collaboration competitions. There have been some updates to classifications and sub-categories, particularly within the multiple Lager categories. They have added the two categories, Australasian, Latin American or Tropical-Style Light Lager and International-Style Pilsener, while Belgian-Style Table Beer has been added to the Session Beer category.
Now, to the winners!
Out of San Diego, CA, North Park Beer Co. was the big winner of 2022, with a total of four medals, including one gold for NZ-Fu! in the English India Pale Ale or New Zealand India Pale Ale category.
A handful of breweries won three medals, including Ghost Town Brewing, Deschutes Brewery, and Breakside Brewery. Wild Fields Brewhouse won three medals as well, even more impressive was the fact that all three of their honors were gold medals. Ghost Town's Nose Goblin has now won back-to-back gold medals in the Imperial IPA category.
Figueroa Mountain Brewing now has a twelve-year winning streak, breaking their own 11-year streak they set last year.
Radiant Beer Co. was a big winner this weekend as a whole. After winning yesterday's 2022 Alpha King challenge for Dig This Crazy Scene, Radiant Beer also took home a silver medal at GABF for So into You in the Juicy or Hazy Strong Pale Ale, one of the most entered categories in the competition.
California continued its winning streak, with 79 total medals across Gold, Silver and Bronze, with Colorado coming in second with 26 medals and Texas right behind with 21 medals. Other double-digit winners across sates include Washington with 20 medals, Oregon with 19, North Carolina with 13 and Florida with 12. Both Illinois and Ohio earned 10 medals as well.
For a full list of winners, see below!
For Brewery of the Year Awards, the winners were:
0-250 Barrels Brewery and Brewer of the Year: Double Clutch Brewing Co. – Evanston, IL & Scott Frank
251–500 Barrels Brewery and Brewer of the Year: The Big Friendly – Oklahoma City, OK & Will Quinlin
501–1,000 Barrels Brewery and Brewer of the Year: Wild Fields Brewhouse – Atascadero, CA & R2J2 and Kayla Morrow
1,001–2,000 Barrels Brewery and Brewer of the Year: Blind Tiger Brewery & Restaurant – Topeka KS & John Dean & Alvaro Canizales
2,001–5,000 Barrels Brewery and Brewer of the Year: North Park Beer Co – San Diego, CA & North Park Beer Co Brew Team
5,001–15,000 Barrels Brewery and Brewer of the Year: Ghost Town Brewing – Oakland, CA& Ghost Town Brewing Team
15,001–100,000 Barrels Brewery and Brewer of the Year: Left Hand Brewing Co – Longmont, CO & Left Hand Brewing Team Brewery Group
Brewery and Brewer of the Year: Precarious Beer Project – Williamsburg, VA & Precarious Beer Project Brew Team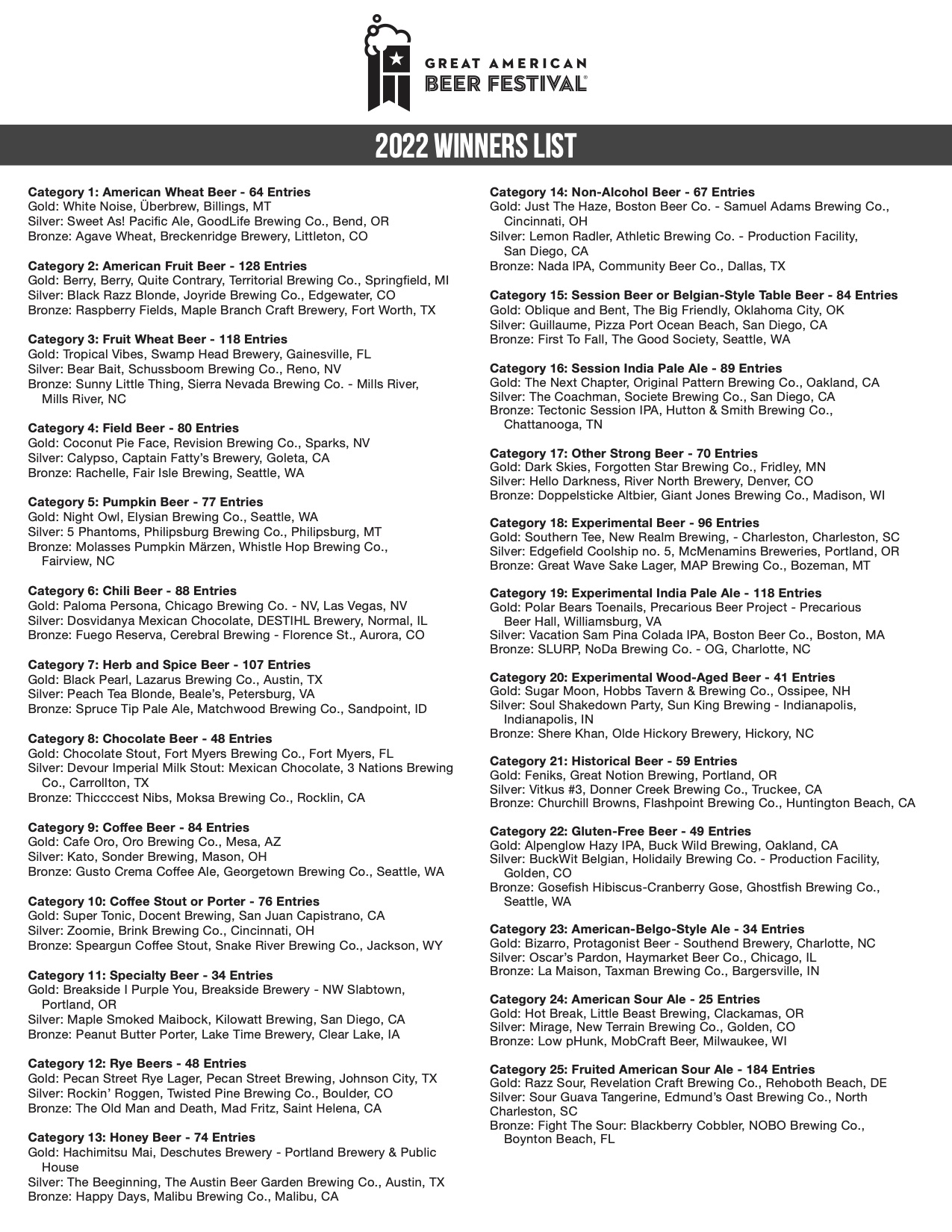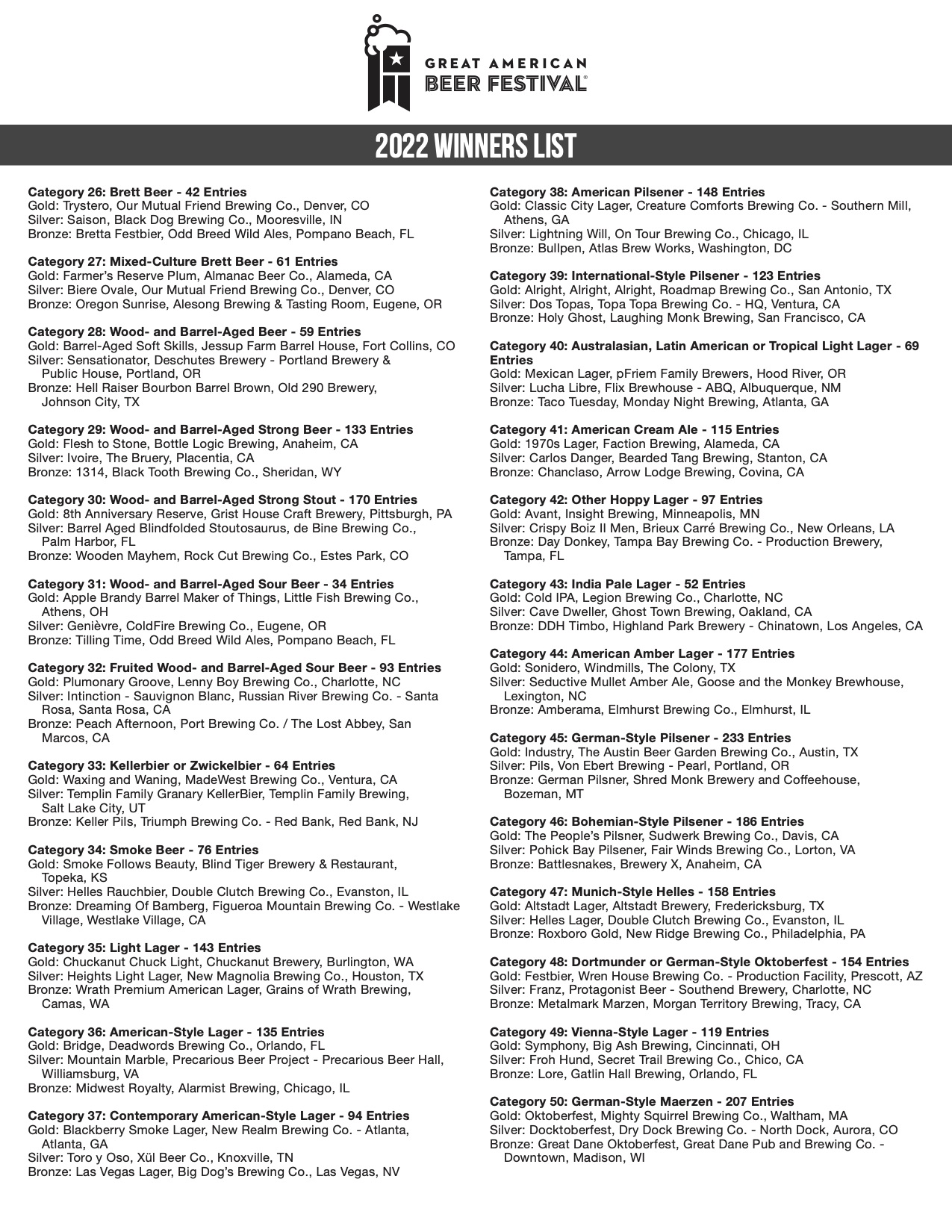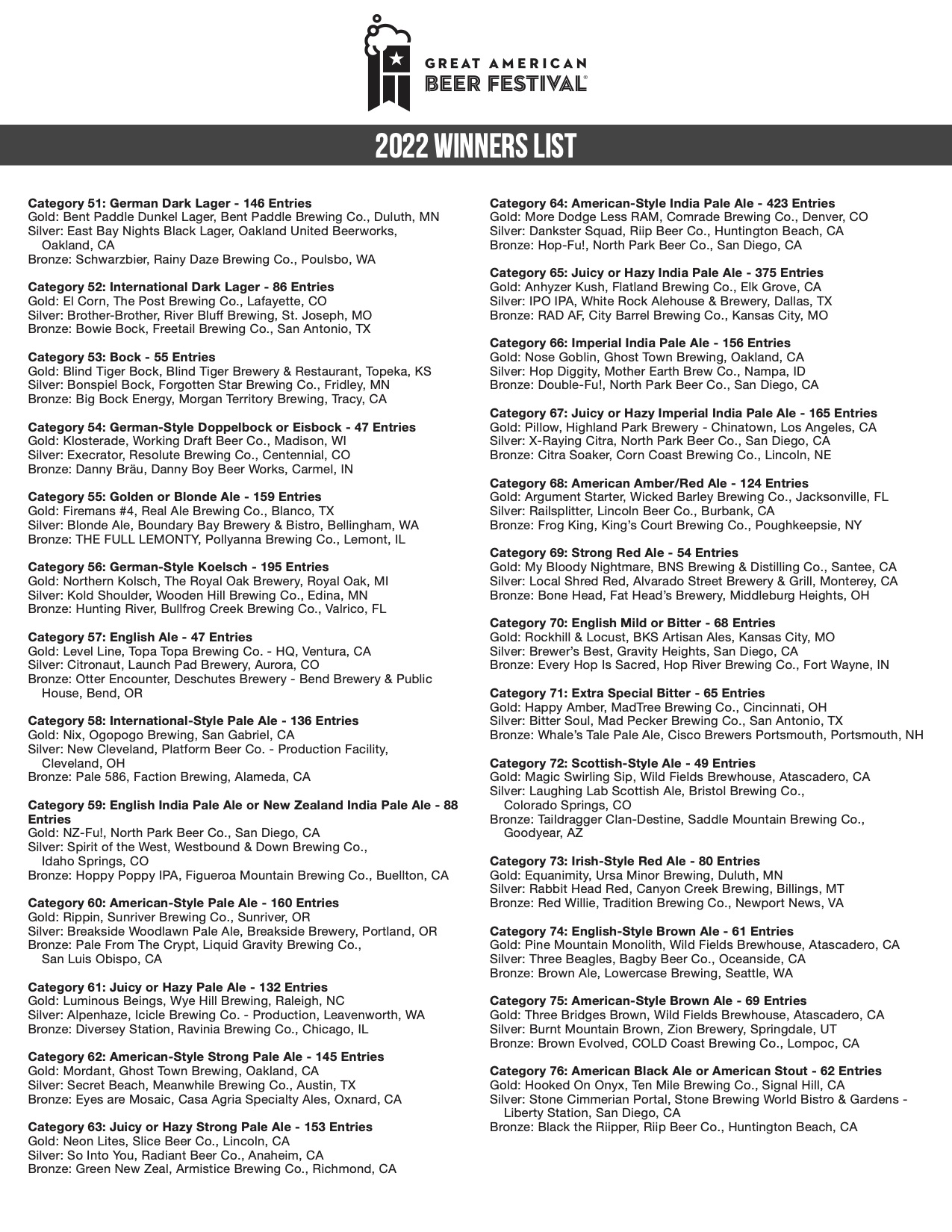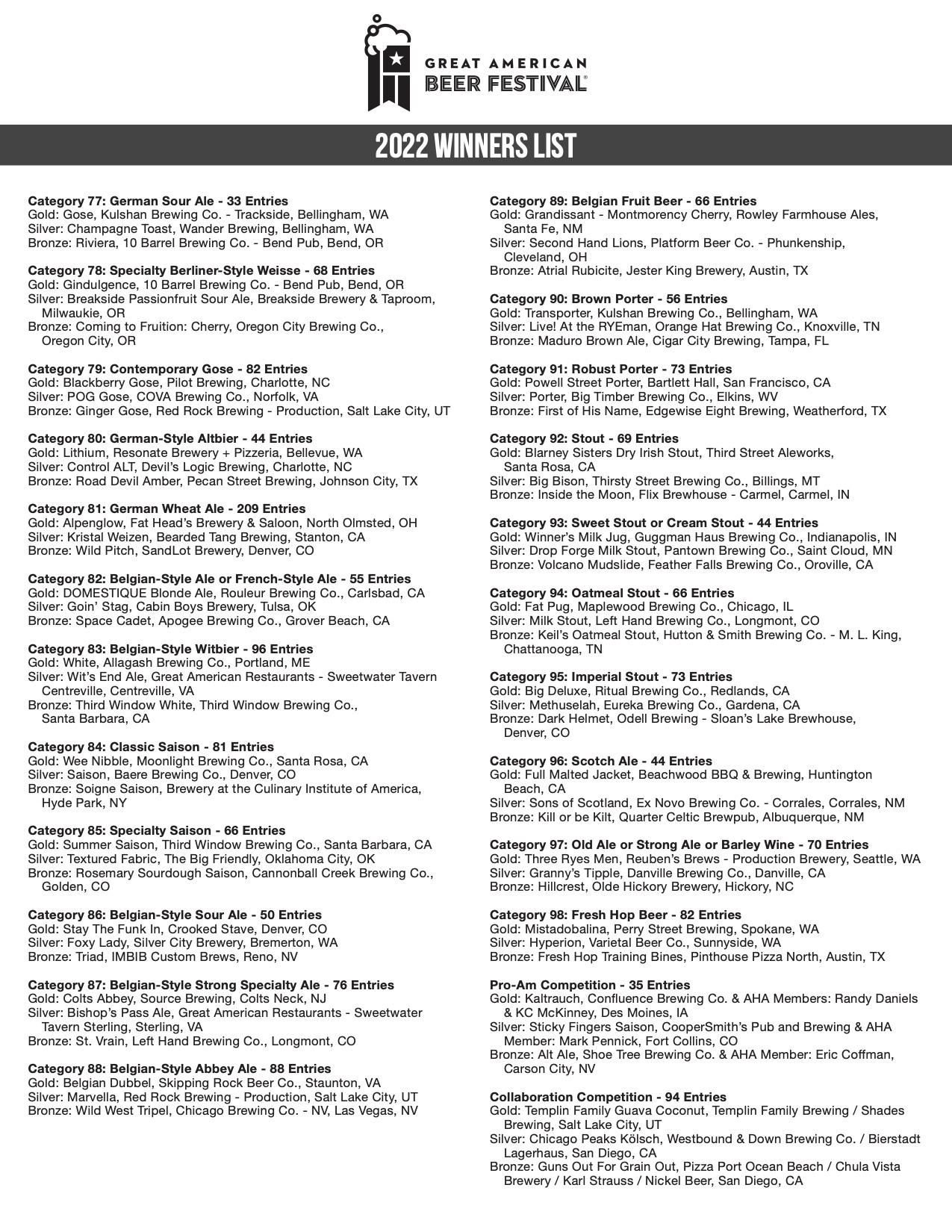 ---