No Comments
Event Preview | Toppling Goliath GABF Tap Takeover at Tap and Handle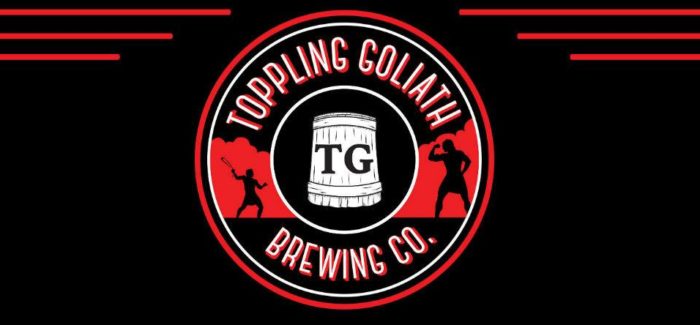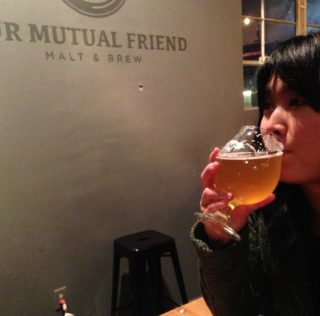 Toppling Goliath Brewing Company, a brewery that RateBeer has awarded several "best" categories including double IPA, strong stout and American amber or pale, will be making its Colorado debut during the week of the Great American Beer Festival. The esteemed Iowa brewery will have a special GABF tapping at Tap and Handle in Fort Collins, Colorado at 5 p.m. on Monday October 2 (the brewery will also make its way down to Denver on October 4 at LowDown Brewery).
Toppling Goliath's Full Pour List
Dorothy's

Golden Nugget

Pseudo Sue

Morning Delight

King Sue

Kettle Klogger

Dragon Fandango

X Hops Maroon

Pompeii
Toppling Goliath had a modest start with a 1/2 barrel nano-system in May of 2009. The brewery would eventually upgrade to a 10-barrel system to now a 30-barrel system after much public demand. With its continued growth, the brewery's distribution footprint includes northeast and central Iowa, as well as southwest Wisconsin, but no plans for distribution in Colorado — yet.
"Craft beer brings people and community together and creates such an amazing culture, and we want to grow that," said Tap and Handle co-owner and operations manager Andrew Fitzgibbon. "Being an Iowa guy, we couldn't be more thrilled to host Toppling Goliath in Fort Collins. Toppling Goliath makes some of the best beer in the world, and we're excited to share it with our friends."
With 74 rotating taps of the world's best ales, lagers, ciders, and wines, Tap and Handle has received "best beer bar" status from the likes of Draft Magazine and the Coloradoan. This beer bar aims to provide a good variety of highly sought after brews from around the country. The Toppling Goliath Tap Takeover on October 2nd is one such example.
Feature image courtesy of Toppling Goliath Brewing Company.
---