No Comments
Our Mutual Friend | Boundary Beyond Imperial Coffee Stout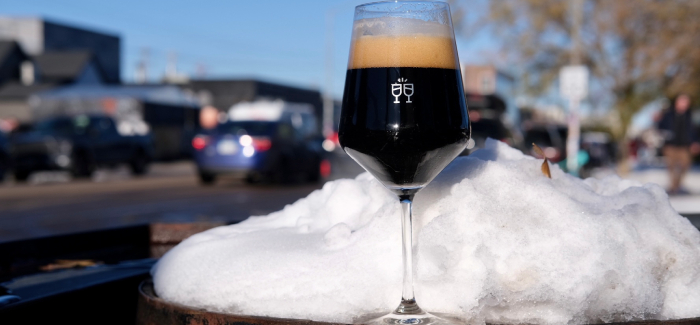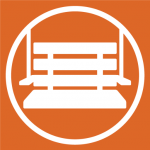 As the weather gets colder and the days get shorter, a warming brew is often needed to stave off the crushing chill of both arctic gales and seasonal affective disorder. Why not combine two types of brew in a single, satisfying beverage to perk up the soul and power through the winter months? Beer and coffee are obvious companions for this invigorating task, and Our Mutual Friend Brewing (OMF) and Color Drop Coffee are the obvious collaborators to make a coffee beer in the Denver scene. Combining their beer and coffee brewing knowledge, OMF has released Boundary Beyond, a 13.5% Imperial Coffee Stout using Color Drop's coffee.
OMF head brewer Jan Chodkowski has known the owners of Color Drop, Erich Rosenberg and Steve Kurowski, for years. Erich was formerly head roaster at the Novo Coffee roastery located near OMF in Denver's RiNo neighborhood. Jan enjoyed Novo's coffee and had previously collaborated with Novo on a beer. Steve has worked in the craft beer industry for years and was involved in the Colorado Brewers Guild. When Erich and Steve started Color Drop only a couple months ago, Jan was "eager to work with them as soon as he could." In Boundary Beyond, Jan "really wanted to combine traditional espresso coffee characteristics with beautiful chocolate and roast forward" elements. For the Stout's malt, Jan worked with Troubadour Maltings to create a complicated blend of Serenade pale malt, malted Golden Oats, Ballad, Midnight Wheat and a specialty malt just for Boundary Beyond called After Dark. The malt base provides the perfect building block upon which to add Color Drop's specialty roast, the darkest it had made to date. Notes of chocolate and red fruits are pervasive in the coffee, making for an ideal pairing with the base Stout.
Boundary Beyond pours a dark opaque velvet in the glass. A rich medium brown head forms and lingers throughout the tasting experience. The nose is pure espresso, enticing the nostrils and begging to be sipped. Upon first taste, the coffee makes itself known, but this is a beer that builds layers upon layers of flavor. Jan sought to make a Coffee Stout that was "not too extreme in any direction," and he has excelled. Decadent chocolate teams up with the coffee for a big one-two punch up front, and vanilla, cherry, raspberry and plum linger on the palate as Boundary Beyond goes down smoothly. For 13.5%, this beer does not drink boozy, and the residual sugar is kept to a manageable level. There is some sweetness on the finish yet the beer avoids cloying pastry levels. Jan aimed for a Stout that was "not full pastry yet not old school," something with a modern flair having body and sweetness while not venturing into flabby toothache territory. 
Boundary Beyond makes for an excellent winter sipper. By pairing beer and coffee and balancing every aspect of the equation, this is an Imperial Coffee Stout that simultaneously highlights the best parts of its individual components and blends together for a cohesive whole. OMF still has draft and 12-ounce cans available at the brewery, so hurry up and get some while supplies last. Recommended drinking location is next to a fire, letting the flames and coffee-infused goodness warm your soul.
---