No Comments
5 Questions with Jacque Fields, Wild Fields Brewhouse
There are not too many breweries that have had this kind of success in such a short period of time. Located strategically between Los Angeles and San Francisco in the town of Atascadero, Wild Fields Brewhouse is just three years old and has captured numerous gold medals. You would be hard-pressed to find two nicer people. Jacque & Ryan Fields are the real deal.
Since opening in November 2019, you have had great success in the world of beer competitions. Has there been an award that has more significance or impact?
We don't see any individual medal as more significant, but what did make a huge impact was winning as many as we did in a short period of time and that they were all gold medals. Having our Pine Mountain Monolith English Brown Ale win back-to-back golds at GABF, a gold at WBC, and a gold at the CCBC feels like an amazing accomplishment. Three Bridges American Brown and Magic Swirling Sip Scottish Ale also got gold at both GABF and WBC, which to us shows that it wasn't just a fluke and we must be doing something right with those beers. We were so honored to receive the Brewery and Brewer of the Year at GABF this year. That is something we've always dreamed of. All of these together really made an impact for us and got us some really good publicity and awareness on social media, which has helped drive traffic to the brewpub for sure.
Wild Fields is extremely family-friendly. How important is that part of the brewery's identity?
Ryan and I both found a place we finally felt like we belonged in the craft beer industry, so continuing that sentiment for our customers was a high priority for the space. We also love that our pub can be a great place to come no matter what stage of life you are in. I tell people we may be founded on a brewery, but we are all about community. Bellying up at laid-back craft breweries with amazing beer was the best feeling, and as we dated, the same spaces were our kinda place. As we started our family, that changed a little, and we wanted to make sure that our community could always find comfort here. Creating an environment that welcomes people into the craft beer world and our business was a big part of the vision, and folks have been definitely vibing with that – it feels really great to look around the pub and see so many folks at different stages of their beer journey and life journey come together and enjoy what we do.
How far does Wild Fields distribute from Atascadero currently, and do you see expanding the range in the coming year?
Our beer can be found throughout California! Distribution was not the original plan, but the pandemic pushed us into new ventures. We started by self-distributing from the Bay Area down to Long Beach and into the Valley – it was quite the adventure. Now we currently self-distribute draft and cans throughout the Central Coast and over into Fresno. Lime Ventures distributes our cans in the rest of California, and we are still handling draft in NorCal and SoCal. We have a pretty wide range already, so we see ourselves just increasing accounts in those areas in the coming year. Our production goal is not to make the same beer back to back, maybe the same style, but keeping things fresh for us and our customers and retailers is what keeps us excited, and we hope that it allows the consumers to learn and grow their knowledge over a great craft beer.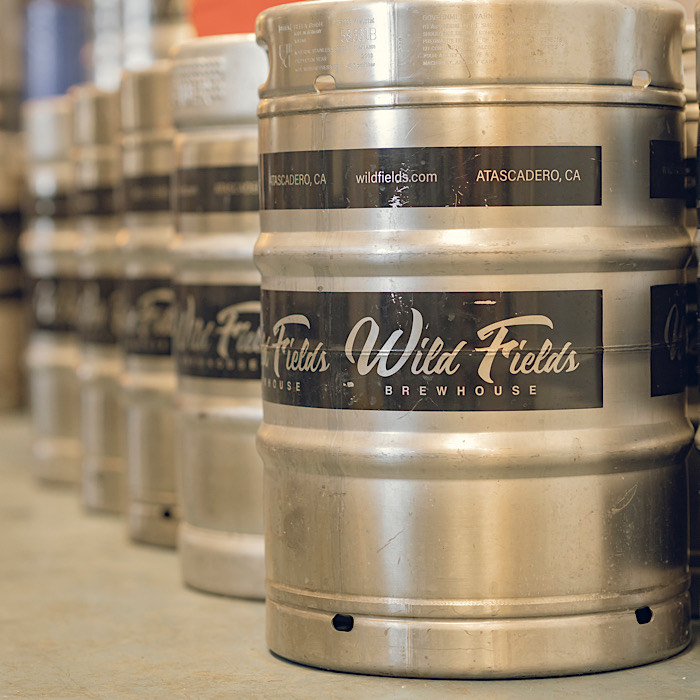 Wild Fields is located in Atascadero, which is about halfway between Los Angeles and San Francisco and in the Central Coast Wine region. Was that a strategic choice or the best opportunity?
Both! We knew we wanted to be in SLO County to be close to Ryan's family, he grew up here in Templeton; we knew we needed a tribe to pull this off with two little kids in tow. We looked at a couple of breweries that went up for sale in the area, but they weren't checking all our boxes, so we started looking at commercial spaces and our other needs and wants: rent prices, water access, demographics, and a community we felt connected to. We really wanted to provide for the local community but be a nice stop along the way through California for beer lovers, so the location was definitely a part of the search. When the Central Coast Brewers Guild Festival happened here in Atascadero, we decided to come up and check out the beer folks and the town… that weekend pretty much sealed the deal. The people were awesome! The town was quiet and so family-focused, which aligned with our vision. We met with the city to see what they thought of our business idea; we walked out of the meeting with a manufacturing location downtown, a landlord's phone number, and very excited city staff; if you talk to brewery founders, that isn't always the case. It was wild! When we got home, I started using my Urban Studies background to help us compare demographics and all the pros and cons – Atascadero really checked all the boxes, and the location is a minute from HWY 101 and adjacent to HWY 41 was just too good to pass up, and here we are!
Wild Fields offers a wide-ranging selection of beer styles throughout the year. Is there a specific style or beer you would like to be known for?
We really want to be known for having a wide and diverse selection of beers, something for everyone. We don't ourselves wanting to be known for a specific style as much as just being known for high-quality beer across the board. We want to continually be able to try new things, brew new styles, and keep the beer board rotating and fun. It is really fun for folks who trust what we do and watch them start trying new things or folks who thought they were never beer drinkers to find something they love from our lineup. It keeps things fresh, interesting, and creative for Ryan and I but also for our staff and team.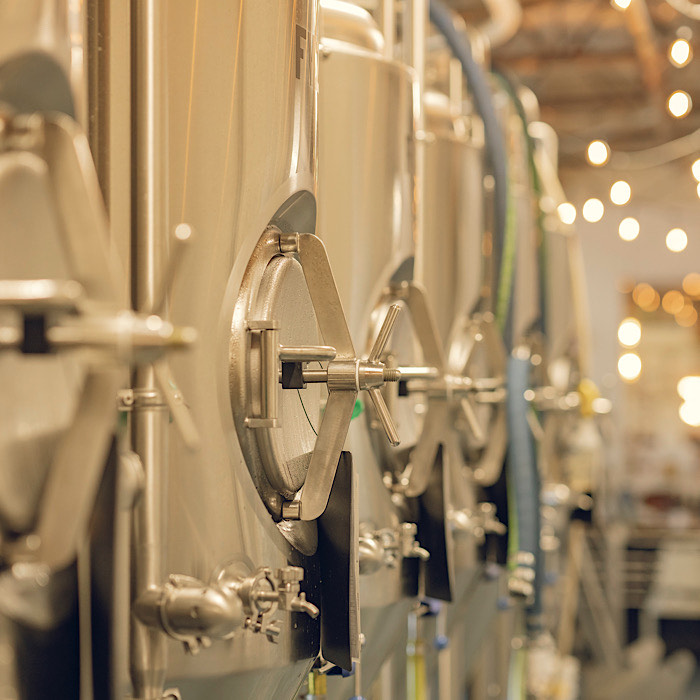 Bonus question: Ryan's history with wild, blended, and aged beers is very impressive. Will we see a "wild" side of the brewery in regular rotation in the future?
So far, we've been able to keep one or two wild beers on tap here at the brewpub at all times. We also have four wild beers available in bottles for customers or retailers who are interested. In the future, we will be focusing more on draft wild beer, and that could see a little bit more distribution than what we are doing currently. The goal is to always have a wild/funky/sour beer on tap at our brewpub.
Wild Fields Brewhouse is the kind of brewpub that you want to hang out at. They have a wide range of beer styles on tap, and they are always bringing something new. They have a welcoming and family-friendly brewery that supports their community.
All photos courtesy of Wild Fields Brewhouse
---