2 Comments
2023 Colorado Beer Festivals & Brewery Anniversary Tracker | Winter Edition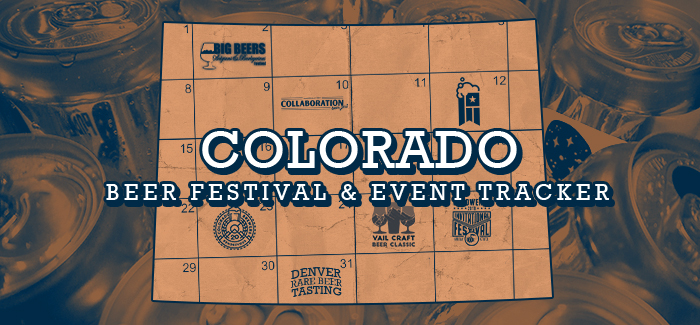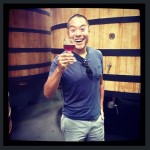 It might still be Dry January for many folks, but the beer calendar is already beginning to fill up for the first half of the year. And with so many breweries and events still working on ramping up after a few years of dormancy, it's already starting to shape up to be a busy year for beer.
To help you navigate the multitude of festivals, brewery anniversaries, and major events happening around Colorado this year, we've, once again, compiled your comprehensive Colorado Beer Festival Tracker. This year's research was aided by the Facebook Group: Craft Brews &. Mountain Views: Ultimate Resource to Colorado Beer Events. Be sure to give them a follow AND bookmark this page as we'll continue to update our list throughout the rest of the year.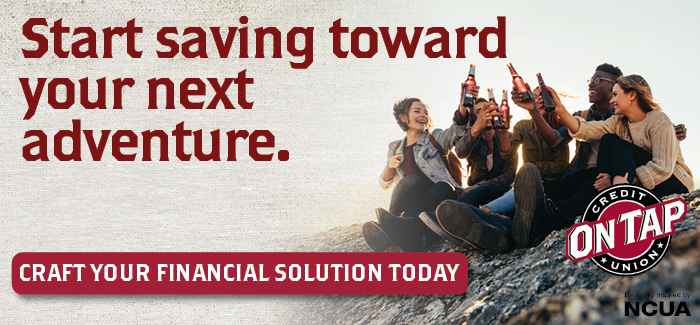 ---
Genius Wizard Launch Party
Going beyond just a normal beer release, Ratio Beerworks has truly evolved the yearly debut of Genius Wizard, their Bourbon Barrel-Aged Stout and transformed it into a one-of-a-kind beer experience. Each year the Denver-based brewery partners with local artists to transform the brewery into a fully immersive art installation. This year Ratio will once again welcome Spectra Art Space along with featured local artist DAS (Douglas A. Schenck) to takeover not only the RiNo taproom but also their outdoor patio. Ticket holders will also get to enjoy special limited edition variants of Genius Wizard, which this year includes Chai Spice and Vanilla Coconut, alongside taco pairings from La Diabla Pozole Y Mezcaleria. In all, ticket holders receive four variants of Genius Wizard, which last year won a bronze medal at the 2022 World Beer Cup, a Genius Wizard four-pack to-go, commemorative glass, tacos, and the full immersive experience.
Where: Ratio Beerworks – 2920 Larimer Street Denver, CO 80205
When: Sat, January 28, 2023, 7:00 PM – 11:00 PM MST
Tickets: $50: Available Here
---
New Belgium's Lost in the Woods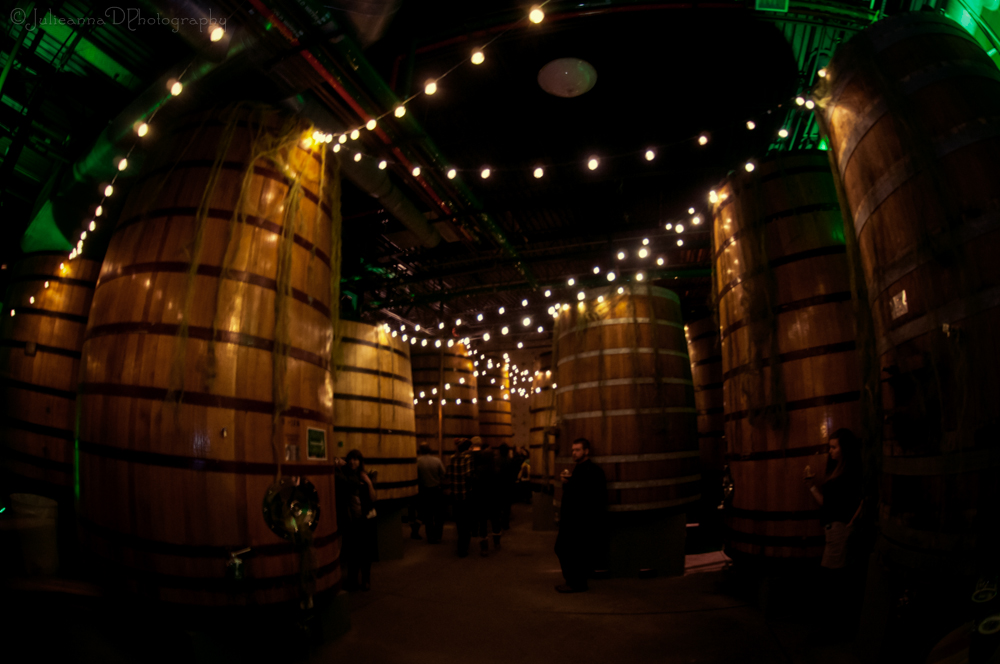 Colorado's originator of the fully immersive beer release experience, New Belgium's Lost in the Woods remains one of the state's most unique and jaw-dropping beer release events. Each year New Belgium transforms its foeder forest into a fully immersive experience inviting guests to dress the part of that year's theme. In 2023, Lost in the Woods goes the way of the Big Apple channeling New York City for a magical evening of sour beers, great eats, and dancing to commemorate the release of La Folie.
Where: New Belgium Brewing – Fort Collins: 500 Linden St, Fort Collins, CO
When: Saturday, February 11, 2023, 8:00pm – 12:00am
Tickets: $75: Available Here
---
Left Hand Nitro Fest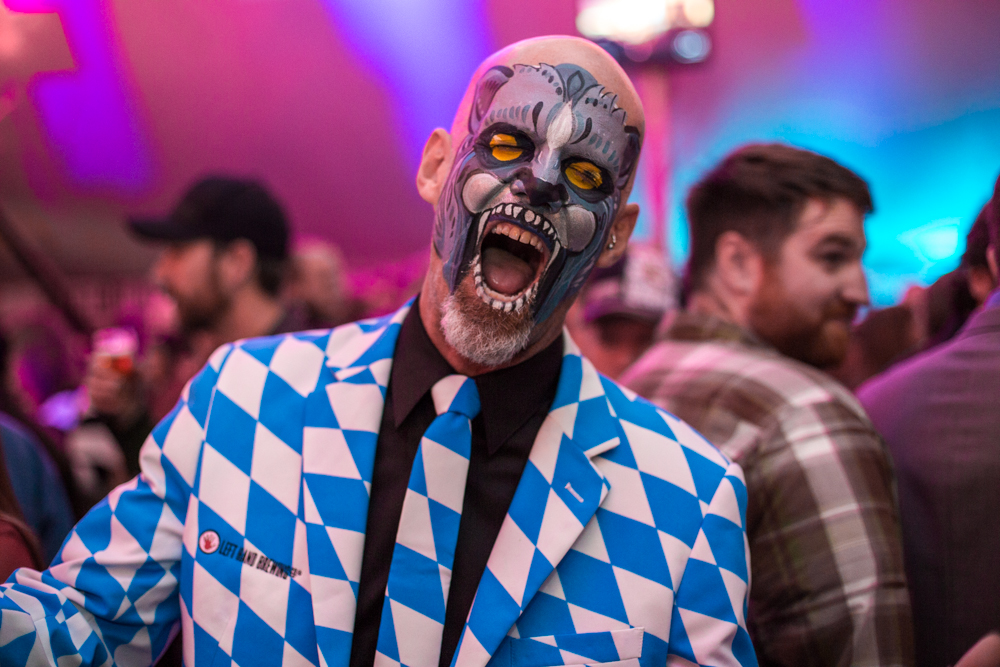 Left Hand Brewing renowned for its Nitro Milk Stout revives its long-time celebration of nitro beers after a three-year hiatus. The event which exclusively features nitro beers heads to Denver's Mission Ballroom for the first time located right next door to Left Hand's new Denver taproom. Nitro Fest will once again feature high-flying circus performances from aerialists, and circus performers milling throughout the crowd with guests invited to join in the "Cosmic Masquerade" theme.
This year's festival will also feature 32 total guest breweries, 8 international breweries including representatives from Ireland, Croatia, Hungary, United Kingdom, Iceland, Argentina, and Korea, as well as several specialty releases from the host, Left Hand Brewing. To cap off the night, guests will enjoy an interstellar musical performance by world-renowned musician and record producer, Ott.
Where: Mission Ballroom – 4242 Wynkoop St, Denver, CO
When: Saturday, March 4 from 4:00pm-7:30pm
Tickets: $85 – $150 – Available Here
---
Collaboration Fest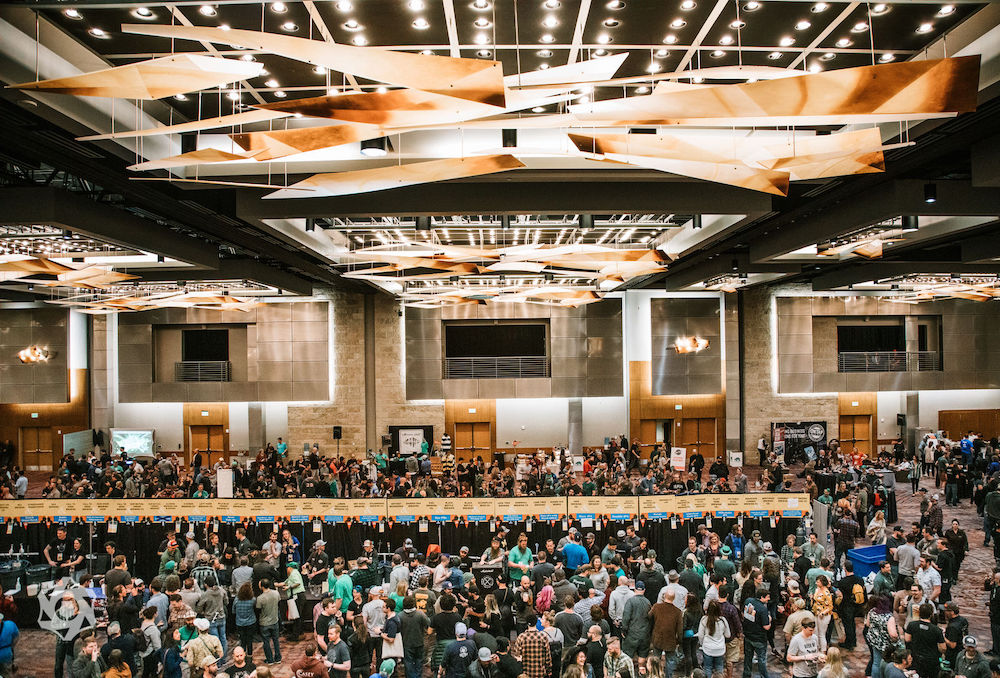 The American craft beer movement has credits its success to the industry's collaborative and communal spirit. No festival in the country better imbues that ethos than the Colorado Brewers Guild's Collaboration Fest. Featuring over 100 breweries collaborating on beers brewed specifically for this event.
This year's fest moves to Westminster for the first time but will assuredly showcase some of the most inventive and creative beers produced. Colorado Brewers Guild members are allowed to collaborate with both an in-state brewery as well as an out-of-state brewery for one of the signature events of the year.
Where: The Westin Westminster – 10600 Westminster Boulevard Westminster, CO 
When: Saturday, March 25, 2023 from 2pm – 6pm
Tickets: $65 – $85 : Available Here
---
Vail Craft Beer Classic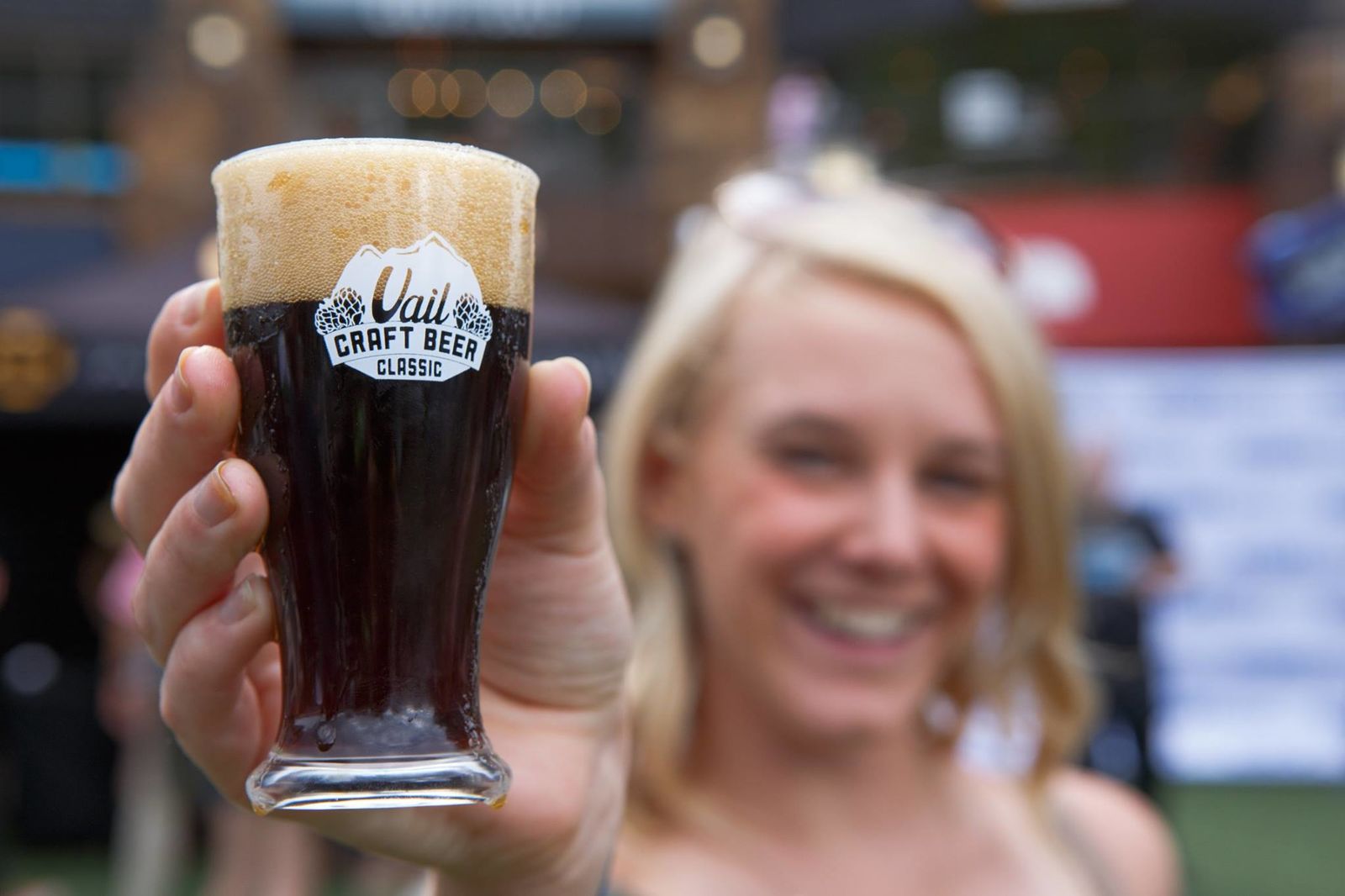 One of the most amazing things about attending a beer festival in the mountains is that you typically get to enjoy incredible beers set to an even more breathtaking backdrop. There might be no more magical summer beer fest than the Vail Craft Beer Classic, which returns June 16 & 17 with over 30 world-class breweries and beverage producers available to sample across two sessions. What's even more fantastic about attending a fest like this is the opportunity to sample from incredible mountain breweries, that don't always make it down to the Front Range.
Where: Ford Sculpture Garden Park – 522 S Frontage Rd E, Vail
When: Friday, June 16 from 4-7pm – Saturday, June 16 from 12-2:30 & 3:30-6pm
Tickets: Find out More Available Here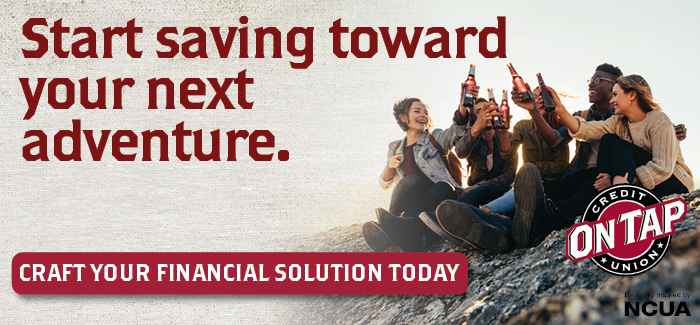 This post was made possible through support from On Tap Credit Union
| Date | Event | Location |
| --- | --- | --- |
| January 27, 2023 | Alpine Dog Brewing Re-Opening | Alpine Dog Brewing (Denver) |
| January 28, 2023 | 2023 Super Stout | River North Brewery (Denver) |
| January 28, 2023 | Winter Brew Fest | Mile High Station |
| January 28, 2023 | 2023 Genius Wizard Launch Party | Ratio Beerworks RiNo (Denver) |
| January 28, 2023 | Beer Poking at Odyssey Beerwerks | Odyssey Beerwerks (Arvada) |
| January 28, 2023 | Meet Your Maker - Gueuzerie Tilquin | Primitive Beer (Longmont) |
| January 28, 2023 | Ullrgrass Beer Festival | Parfet Park (Golden) |
| January 28, 2023 | Hidden Gems Speakeasy Experience | Burns Family Artisan Ales (Denver) |
| February 3-4, 2023 | Goldspot Brewing's 8th Anniversary | Goldspot Brewing (Denver) |
| February 4, 2023 | Vantabrews | Cerebral Brewing (Denver) |
| February 4, 2023 | Day of Darks | Wynkoop Brewing (Denver) |
| February 4, 2023 | Verboten's Annual Stout Fest | Verboten Brewing (Loveland) |
| February 4, 2023 | 3rd Annual Barrel-Aged & Stouts Showcase | Living the Dream Brewing (Littleton) |
| February 11, 2023 | HotBier Fest | Primitive Beer (Longmont) |
| February 11, 2023 | Lost in the Woods | New Belgium Brewing (Fort Collins) |
| February 11, 2023 | Crick Wooder Valentine's Ball | Oskar Blues Brewing (Lyons) |
| February 11, 2023 | 2023 Lake San Cristobal Brew-Ski | 2700 County Road 30 (Lake City) |
| February 17, 2023 | Second Dawn Beer Grand Opening | Second Dawn Beer (Aurora) |
| February 18, 2023 | Mardi Gras Party and Tiny Parade | Call to Arms Brewing (Denver) |
| February 18, 2023 | River North Brewery's 11th Anniversary | River North Brewery - Both Locations (Denver) |
| February 18, 2023 | Bruz Off Fax's 3rd Anniversary | Bruz Off Fax (Denver) |
| February 24-25, 2023 | Ratio Beerworks' 8th Anniversary | Ratio Beerworks RiNo (24th) & Overland (25th) (Denver) |
| February 25, 2023 | Winter Craft Beer Festival | Folsom Field (Boulder) |
| February 25, 2023 | Joyride's Winter Luau | Joyride Brewing (Denver) |
| February 25, 2023 | Denver Beer Co. Lowry Grand Opening | Denver Beer Co. (Lowry) |
| February 25, 2023 | Holidaily Brewing's 7th Anniversary | Holidaily Brewing (Golden) |
| February 25, 2023 | 300 Suns Brewing's 9th Anniversary | 300 Suns Brewing (Longmont) |
| February 25, 2023 | Halfpenny Brewing's 7th Anniversary | Halfpenny Brewing (Centennial) |
| March 2 - 5, 2023 | FlyteCo Brewing's 4th Anniversary | FlyteCo Brewing Tennyson (Denver) |
| March 2 - 6, 2023 | The Bakers' Brewery's 8th Anniversary | The Bakers' Brewery (Silverthorne) |
| March 3 - 5, 2023 | Envy Brewing's 4th Anniversary | Envy Brewing (Fort Collins) |
| March 4 - 5, 2023 | Beer, Bacon, and Coffee Festival | Denver Beer Co. Platte St. (Denver) |
| March 4, 2023 | Left Hand's Nitro Fest | Mission Ballroom (Denver) |
| March 4, 2023 | Work from Home Breakfast | Cerebral Brewing (Denver) |
| March 4, 2023 | New Image Brewing's 7th Anniversary | New Image Brewing (Arvada) |
| March 4, 2023 | HotBier Fest | Primitive Beer (Longmont) |
| March 4, 2023 | Locavore Beer Works' Annual Beach Party | Locavore Beer Works (Littleton) |
| March 4, 2023 | Grilled Cheese and Mac Festival | National Western Stockyard (Denver) |
| March 4, 2023 | Colorado Bock Festival | Paonia, CO |
| March 9-11, 2023 | Colorado Tap House 1st Anniversary | Colorado Tap House (Arvada) |
| March 10 - 11, 2023 | Mash Mechanix Brewing's 2nd Anniversary | Mash Mechanix (Colorado Springs) |
| March 10 - 12, 2023 | WestFax Brewing's 7th Anniversary | WestFax Brewing (Lakewood) |
| March 11, 2023 | Lowdown Brewery + Kitchen's 9th Anniversary | Lowdown Brewery (Denver) |
| March 11, 2023 | Downtown Lakewood Beer Fest | Belmar District (Lakewood) |
| March 11, 2023 | Zuni St. Brewing's 6th Anniversary | Zuni St. Brewing (Denver) |
| March 18, 2023 | Uhl's Brewing's 3rd Anniversary | Uhl's Brewing (Boulder) |
| March 18, 2023 | Loveland Aleworks Spring IPA Fest | Loveland Aleworks (Loveland) |
| March 25, 2023 | Collaboration Fest | The Westin (Westminster) |
| April 1, 2023 | Barquentine Brewing's 3rd Anniversary | Barquentine Brewing (Edgewater) |
| April 1, 2023 | Mile High Beer Festival | National Western Complex (Denver) |
| April 1, 2023 | Ultimate Apres Avon Beer Festival | Lake Street (Avon) |
| April 12, 2023 | Colorado Pint Day | Colorado Brewers Guild Memeber Breweries |
| April 22, 2023 | Dank Grass Bluegrass & IPA Fest | Oskar Blues Brewery (Longmont) |
| May 27-28, 2023 | Creekside Beer Festival | Boulder Creek (Boulder) |
| June 3, 2023 | Belgian Beer Fest | Bruz Beers (Denver) |
| June 3, 2023 | Highlands Ranch Beer Festival | Civic Green Park (Highlands Ranch) |
| June 16-17, 2023 | Vail Craft Beer Classic | Ford Sculpture Garden Park (Vail) |
| June, 24, 2023 | 5th Street Block Party | Verboten Brewing (Loveland) |
| July 15, 2023 | Breckenridge Beer Festival | Beaver Run Resort (Breckenridge) |
| July 15, 2023 | Central Park Beer Festival | (Central Park) |
| July 27, 2023 | 2023 Taste of Pikes Peak | 200 S Sierra Madre St. (Colorado Springs) |
| August 19, 2023 | Manitou Springs Heritage Brew Festival | Memorial Park (Manitou Springs) |
| September 8-11 & 15-17 | Vail Oktoberfest | Lionshead Village & Vail Village |
| September 15-17, 2023 | Telluride Blues and Brew | Telluride Town Park (Telluride) |
| September 21-23, 2023 | Great American Beer Festival | Denver Convention Center (Denver) |
| September 22, 2023 | Denver Rare Beer Tasting | McNichols Building (Denver) |
| September 29, 2023 | Breckenridge Strings, Ciders, and Sours | Main Street Station (Breckenridge) |