No Comments
Uinta Brewing Co. | Tinder Rauchbier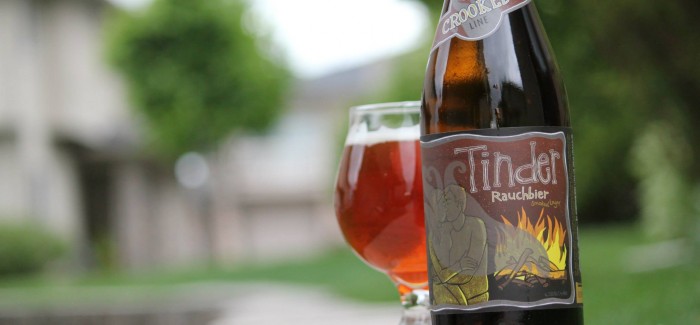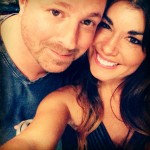 One of the great things about warmer weather is spending time with family and friends. Whether it's an impromptu poker game, gathering for a BBQ or heading to the hills to sleep under the stars, there doesn't have to be another boring weekend indoors. We truly are lucky to live in Utah, a place where we 'usually' have four seasons, each possessing benefits. As the affectionate weather trend continues, we can't help but turn on the deck lights, powder off the outdoor speakers from the inside out and lounge on the porch with interesting brews.
Uinta Brewing Co. is Utah's biggest micro brewery. Since their start up in a small, renovated mechanics garage in 1993, they have brewed some of Utah's most notable and recognizable beers. Tinder Rauchbier is a limited release Smoked Lager, part of their Crooked Line. Uinta's story states: "In desire of creating a different experience in beer, these beers were dubbed as "big beers." Crooked Line beers are packaged in 750 ml bottles and are cork finished. Ranging from 9 to over 13% alcohol by volume, the intention was that these beers would be shared, as one would a bottle of wine, with friends and paired with food." The Crooked Line has been pushing the boundaries for years. Many of these crazy brews have since become main stream in the craft beer world.
Tinder pours penny copper with a fine, champagne-like lace that struggles to grasp the sides of the goblet. The smell has hints of the advertised smoldering smokiness, but the taste is what gets you. Imagine candied bacon in a glass. If the distinct aroma of campfire on your clothes worn the night before, while reminiscing over the camp fire until the wee hours of dawn has a taste, this would be it. Like the perfume of the fiery campfire, the savory flavor grabs hold of you, staying long after each sip. Sound bizarre? It's the best bizarre we've tasted.
Campfires are the ruminating feature in this one – if you can't deny the everlasting yearn for an inviting summertime bonfire, ignite the desire and take walk on the Crooked Line.
Notable: Tastes great warm.