No Comments
2023 Parabola & Parabaloid Vintages Aged in a Trio of Rare Whiskey Barrels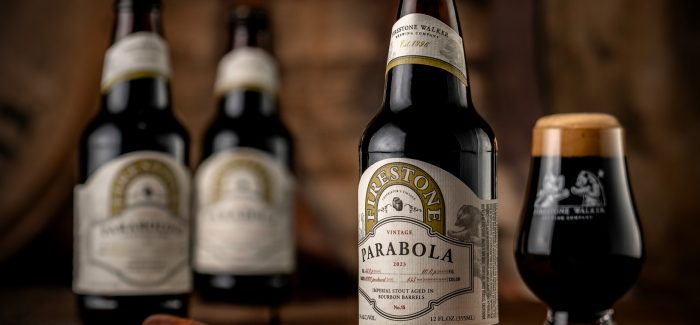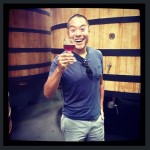 One of the country's most prolific barrel-aged beers just received an added upgrade. Firestone Walker's Parabola, which is regarded as one of the country's pioneers in the barrel-aged Imperial Stout category, has begun to hit store shelves and this year's vintage will feature a special blend of the base stout aged in Blanton's and W.L. Weller bourbon barrels.
Originally conceived to be one component of Firestone Walker's first Anniversary Ale blend to mark the brewery's 10th anniversary the following year, Parabola didn't actually make its standalone debut until 2010. Since then, Parabola has risen to become an iconic, nationally-recognized barrel-aged Stout and spawned spinoff variants like Parabajava, a coffee-infused Parabola, last year's Parabolita and this year's Paraboloid to name a few.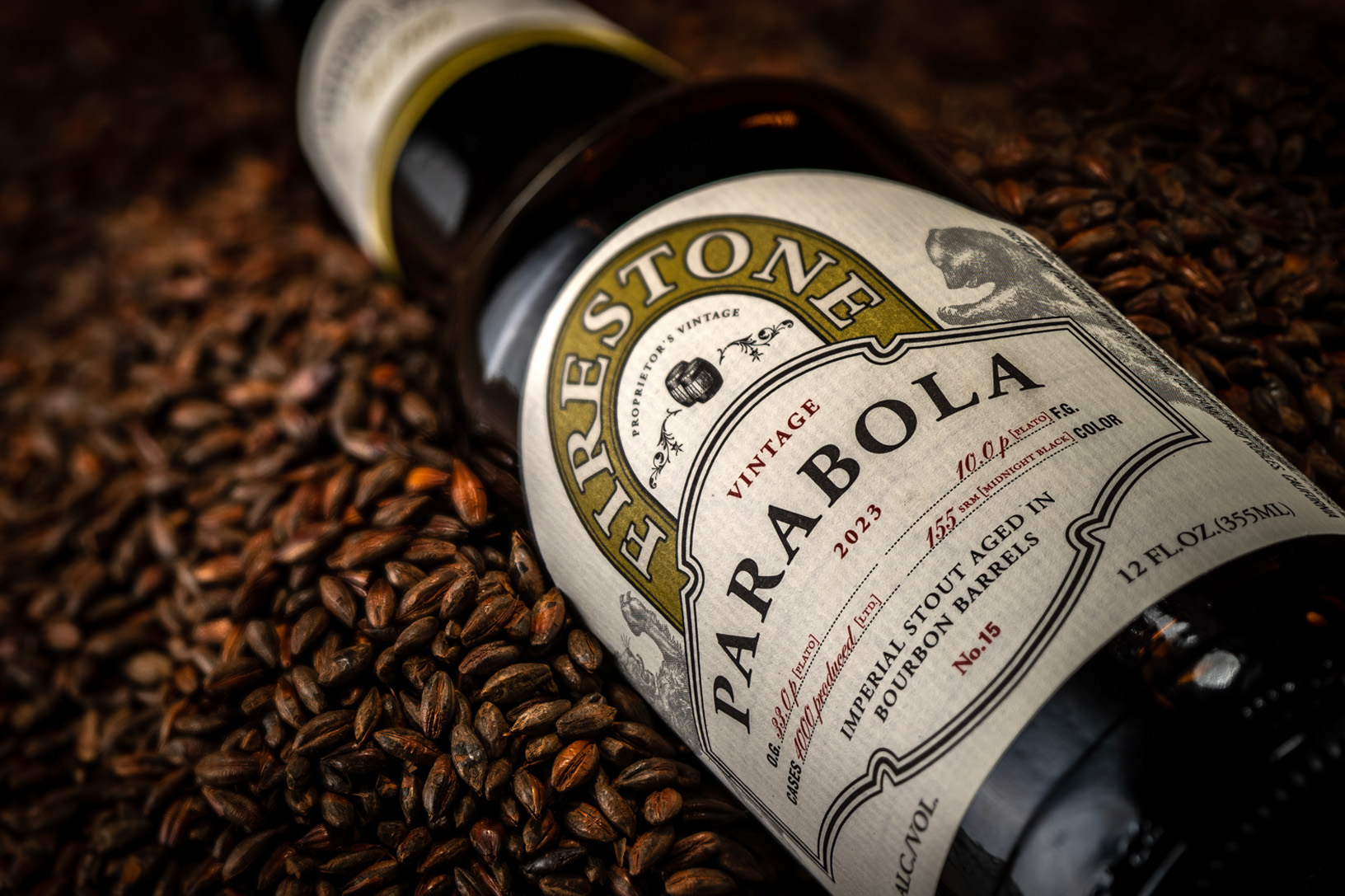 Consistently showcasing recurring flavors of black cherry, dark chocolate, vanilla, and roast coffee Parabola is still uniquely different year over year due to time spent in a rotating cast of barrels. In gaining a deeper appreciation for the subtleties that different whiskey barrels can impart on a base beer, the Firestone Walker team was excited to utilize barrels from two of the more highly regarded brands in whiskey for this year's release.
"These barrels are pretty rare, and we've never used them to this extent in Parabola," said Brewmaster Matt Brynildson. "I've been a longtime fan of Blanton's, and I'm a more recent fan of Weller, and together they add a flavorful new twist on the story of Parabola."
This year's 2023 release was aged for a year in an equal combination of eight-year-old Blanton's bourbon and 12-year-old W.L. Weller wheated whiskey barrels. The use of Weller barrels helped to further highlight Parabola's signature richness with fine notes of cereal grain, while the use of Blanton's bourbon barrels helped to showcase greater depth around notes of toasted coconut and cocoa nibs.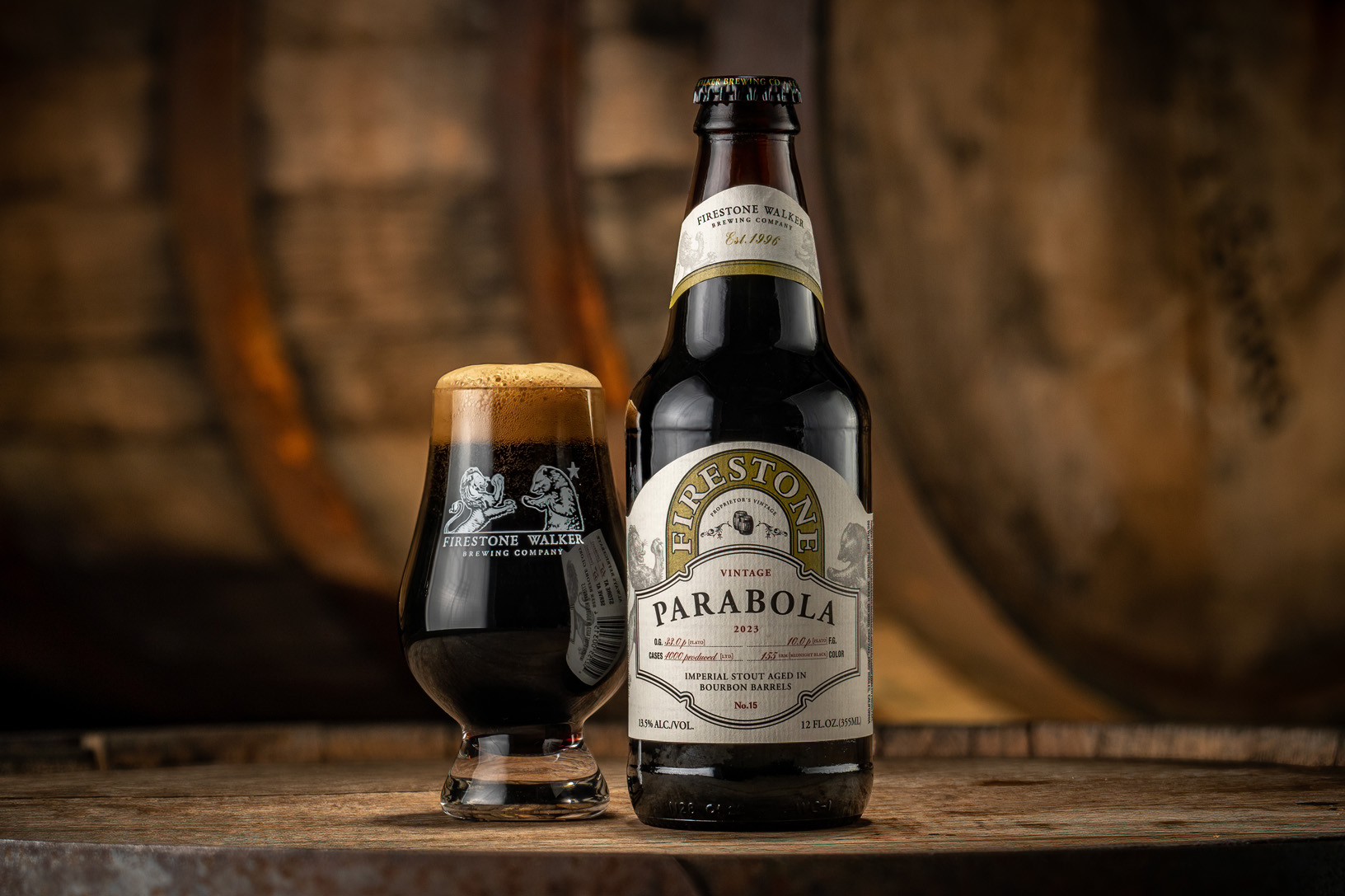 In doubling down even further on the use of rare, specialty whiskey barrels, this year's limited small-batch Parabola variant, Parabaloid, received a barrel-aging treatment of 18 months in 20-year-old Elijah Craig bourbon barrels. This unique use of Elijah Craig barrels brought out more prominent notes of oak, fudge, and chocolate brownie and will also be released in the 12oz bottle format.
"The rarity of these barrels speaks for itself, we were grateful to secure them," Brynildson said. "They're as old as the Parabola recipe itself. We've used Elijah Craig barrels in our barrel-aging program for a long time. Their barrels are super consistent and I'm a massive fan of their bourbons—but I'd never seen a 20-year-old Elijah Craig barrel until now."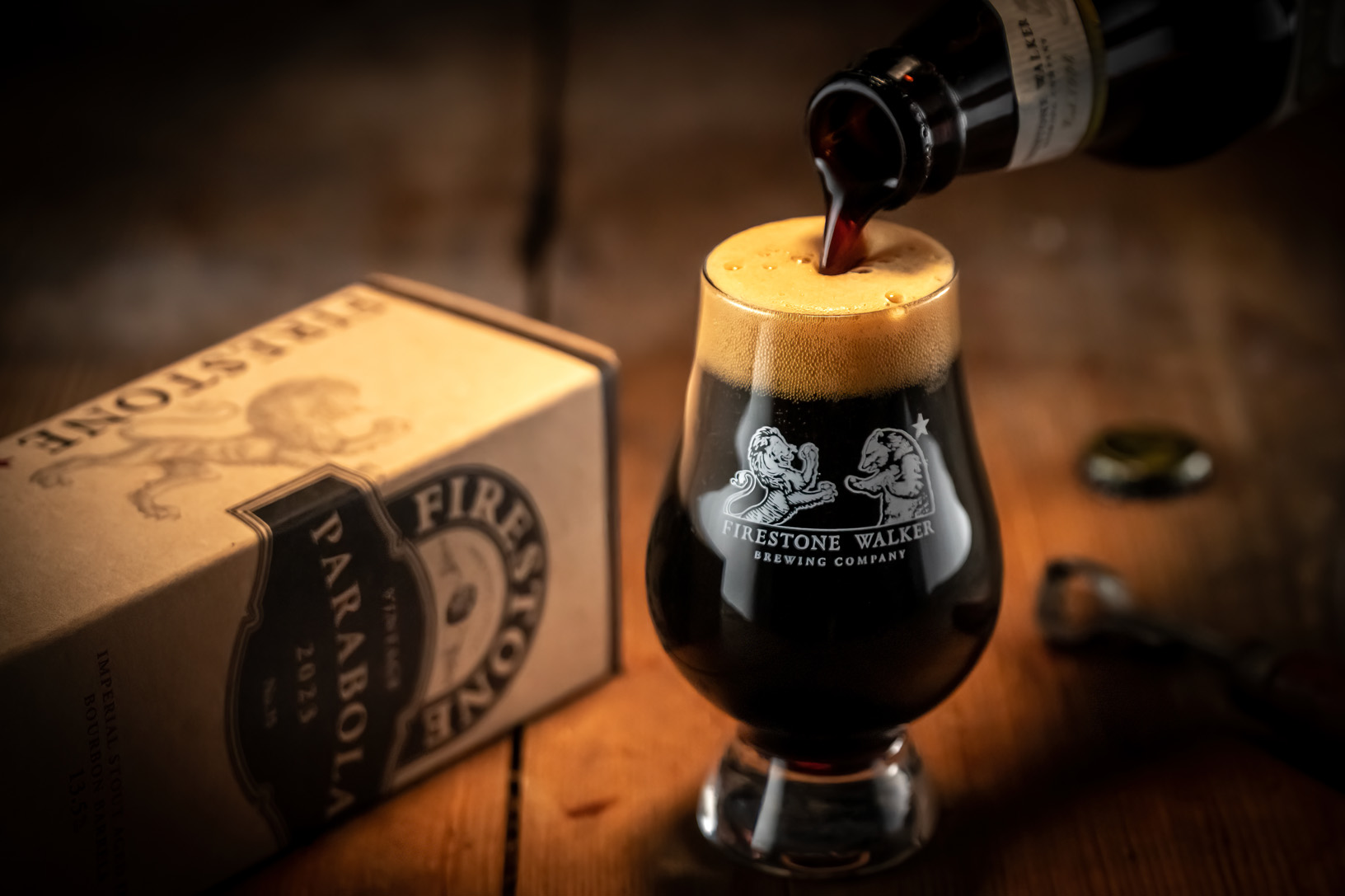 Be on the lookout for both Parabola and Parabaloid hitting store shelves this week.
---