One Comment
Ohio Breweries Continue Their Awards Success at WBC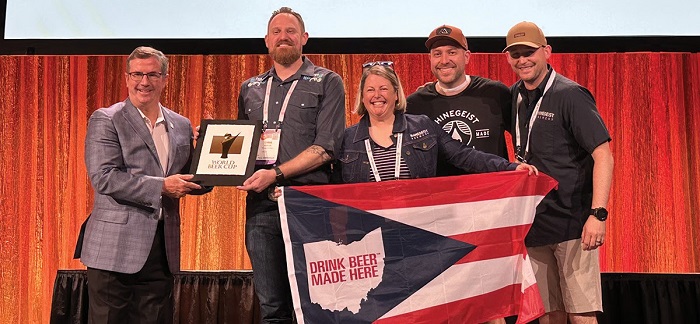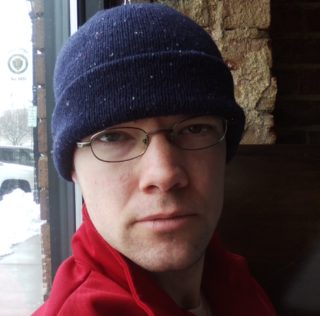 Ohio craft breweries earned 10 medals at this week's World Beer Cup (WBC) in Nashville, Tennessee. Continuing the Buckeye state's run of success at the Brewers Association's largest events — WBC and the Great American Beer Festival (GABF) — seven Ohio breweries earned medals, including six golds for beers deemed the best in their style against breweries around the world. 10,213 beers from 2,375 breweries in 51 countries competed for medals in 103 categories.
Many of Ohio's winners were familiar names on beer's biggest stage.
No Ohio brewery had a better night at WBC than Fat Head's Brewery in Middleburg Heights, near Cleveland. The brewery won four medals, including three golds, one of which came in the hotly contested American-Style India Pale Ale category for the esteemed Head Hunter. The beer last medaled at WBC in 2014. Fresh hop IPA Hop Stalker won bronze in the Experimental Beer category. AlpenGlow followed up its 2022 GABF gold in the German Wheat Ale style with a WBC gold in South German-Style Weizenbock category after years of success in both competitions. Bone Head won gold in Strong Red Ale after also medaling at this past fall's GABF. Altogether, the brewery has won an astonishing 40 medals between GABF and WBC since opening in 2009.
Wolf's Ridge Brewing in Columbus, Ohio, continued an impressive streak with Daybreak, a Cream Ale brewed with coffee and vanilla. The beer won gold in the Coffee Beer category, making this the fifth straight calendar year Daybreak has medaled at either WBC or GABF. This 5% ABV beer kicked off a regional trend in Ohio several years back for similar pale, light-bodied coffee beers, and continues to set the standard in the state.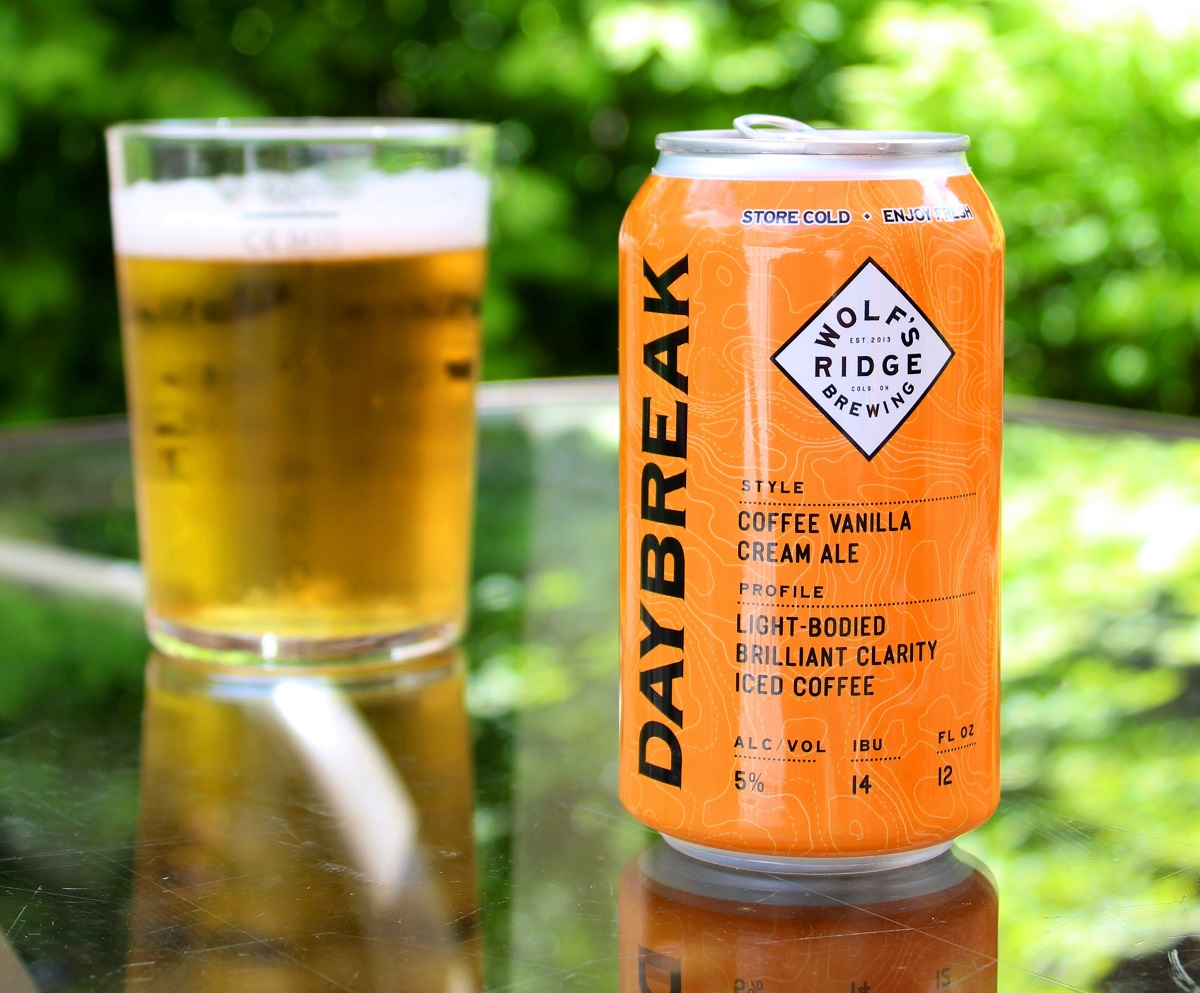 Third Eye Brewing in Cincinnati earned a bronze medal for Higher Purpose in the Sweet Stout or Cream Stout category after previously winning gold at GABF for the same beer in 2021. Just north of Cincinnati in Mason, Sonder Brewing won gold in German-Style Koelsch for Voss. This is Sonder's first medal at WBC after medaling twice previously at GABF, including once for Kato, a pale coffee beer originally built on the Voss base beer.
Cincinnati saw two other winners this year with Rhinegeist earning gold in American-Style Cream Ale for Cheetah and Streetside Brewery earning silver in English-Style Brown Ale for Black Cats. Both breweries climbed the WBC stage for the first time this year.
Hoppin' Frog Brewery in Akron won a silver medal for Smashing Honey Blonde in the Honey Beer category. While this was only the brewery's second WBC medal, they've won numerous GABF medals in a variety of categories.
"Ohio's independent breweries are making phenomenal, world-class beer, but they're also pillars of the communities they serve," says Mary MacDonald, executive director of the Ohio Craft Brewers Association, in a press release after the awards were announced. Ohio's 400+ breweries are putting — and keeping — the state on the map among great beer destinations.
---