No Comments
MadTree Brewing | Galaxy High Imperial IPA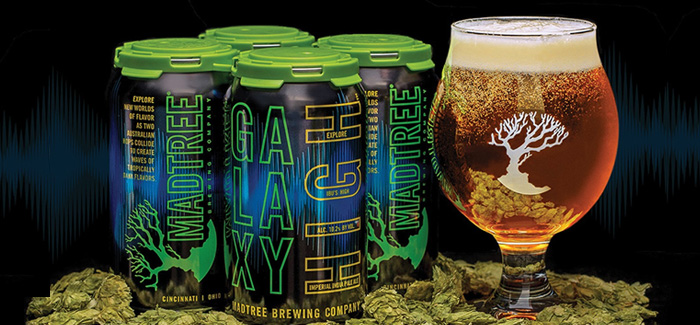 ABV: 10.2% | IBU:120
'Tis the season for Imperial IPAs! MadTree Brewing in Cincinnati, Ohio is kicking off their High series this year with Galaxy High in cans. It was released at the brewery April 21 and distribution started on Monday.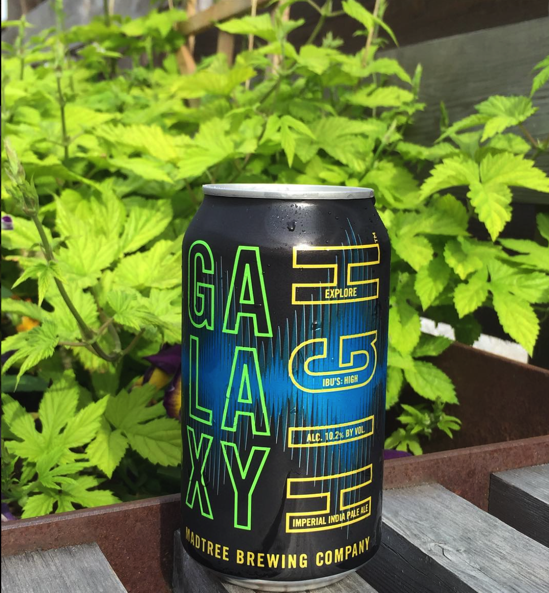 Besides their recent bottle release of their sours, I have not been this excited for a local release yet this year. Galaxy High is a hopped up Imperial IPA with Australian hops, Topaz and Galaxy. The combination of the two hops create tropical and dank flavors in this brew. It pours a hazy orange-gold color with an one-inch head.
The beer has an incredible tropical fruity aroma from being dry-hopped with the Galaxy and Topaz as well. Now onto the actual drinking of the beer (have I mentioned it's incredible?). It has a subtle bitterness that is covered by the mango and tropical fruit notes and then is accompanied by caramel biscuity malts. It starts with the tropical notes upfront and then has a dry finish. This beer drinks easy for a 10.2% ABV. It is so smooth! MadTree is killing it with their High series!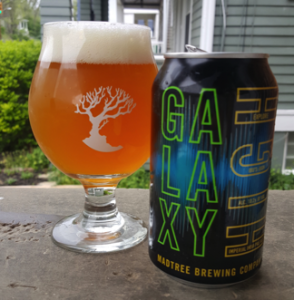 Continuing on with this series will be Citra High cans in the near future. I even heard that they will be brewing a Mosaic High for draft only. I may be extremely biased, but Ohio brews some of the most impressive IPAs across the country and this is one of those beers that I consider as one of the best.
Galaxy High will be available for purchase in four-packs of 12-ounce cans this upcoming week at Cappy's Wine and Spirits, Jungle Jim's Eastgate, Jungle Jim's Fairfield, Dutch's, O'Bryon's Wine and Spirits, Hyde Park Wine and Spirits, and many Kroger locations. It will be available on draft at several Cincinnati restaurants as well. It can also be found on draft at the brewery at 5164 Kennedy Ave, Cincinnati, OH 45213.
The recipe for this hop bomb can be found here.
---