No Comments
Weekly Growler Fill | National Beer News Roundup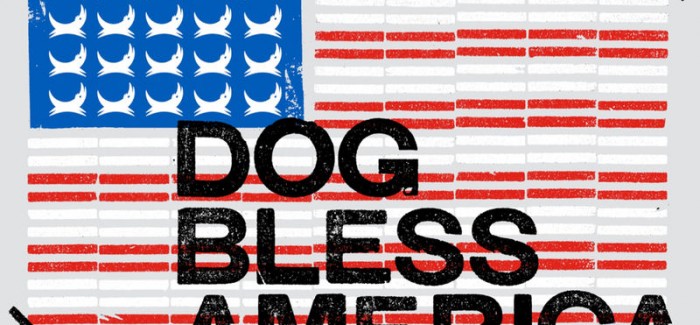 Stories we're focused on this week: multiple beer releases and lots of good things happening in Ohio. If you're an Ohioan or just want to stay up to date on the latest craft beer news, click read more to get all of the details in this edition of the Weekly Growler Fill.
Its official – BrewDog will open its North American headquarters in August 2016. BrewDog, which is based out of Scotland, will find its expanded home just southeast of Columbus, Ohio. One thing the brewery is hoping for is a change in the Ohio alcohol legislature. Currently, the law sets a limit of 12% ABV for beer made and sold within state lines. There are talks of new legislation raising that limit from 12% to 21%, which would accommodate most of BrewDog's beers. The over $30 million dollar project is set to create a 100,000 square foot facility that includes a brew house, taproom, and visitor center.

Sierra Nevada is teaming up with an old-school brewery this year to create their seasonal Oktoberfest beer. Brauhaus Riegele, the collaborator on the Oktoberfest brew, is over 600 years old and still a family run business, just like Sierra Nevada. Also like Sierra Nevada, Brauhaus Riegele is still pumping out award winning brews on the reg. They were even named the 2015 Craft Brewer of the Year at the Meininger International Craft Beer Awards. Brauhaus Riegele will be the first of many German breweries to collaborate with Sierra Nevada for their annual Oktoberfest release. This cross cultural creation is set to his shelves in August and will only be distributed in the United States.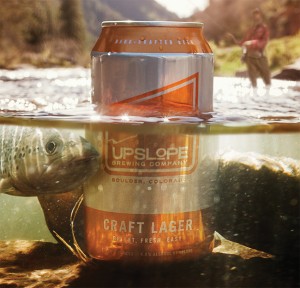 Upslope Brewing Company is teaming up with Trout Unlimited and Minturn Anglers to help support North America's cold water fisheries. Upslope will be hosting an Instagram contest using the hashtag #CatchAndRelief and donating 1 percent of all Upslope Craft Lager sales to protect our fisheries. The grand prize winner will enjoy a guided two-day/two-night fly-fishing getaway hosted by Minturn Anglers in Vail, CO. The prize package includes luxury accommodations at the Solaris Hotel, a custom Upslope fly rod and reel from Minturn Anglers, a fishing pack, shirt and hat from Simms, and a weekend's worth of Upslope beer.
To enter, contestants can simply post a picture to Instagram, Facebook or Twitter of fishing-related activities that include a can of Upslope and the hashtag #catchandrelief. The contest runs from July 1 through the end of August. In addition to the grand prize, five runner-up winners will receive a custom Upslope fly rod from Minturn Anglers. For full details visit: upslopebrewing.com/catchandrelief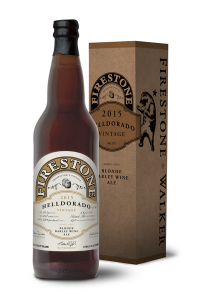 Helldorado, the super blonde barleywine from Firestone Walker, is set to make its debut on July 18. By being brewed with just one type of malt (El Dorado, of course), this beer is able to magnificently showcase the flavor of the spirit barrels it is aged in. Don't be fooled by the light color, though. Helldorado rings in at 12% ABV and makes a beautiful, light-colored addition to the barrel-aged brews from Firestone Walker.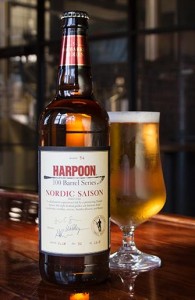 We are happy to welcome Harpoon's 54th installment of the Harpoon 100 Barrel Series: Nordic Saison. After teaming up with Kissmeyer Beer & Brewing and Cambridge Brewing Company, the collaborative trio created a saison brewed with local honey and cranberries, rosehips, yarrow, and heather flowers. Not only is the saison a collaboration between the three breweries, it is also part of a larger project where breweries around the world will brew the same recipe using their own equipment and local ingredients. The Harpoon Nordic Saison has a light body and a slight tartness and bitterness. The aroma is fruity and spicy with a subtle Citra hop note. The collaboration brew is available now in 22oz bombers or on draft for a limited time.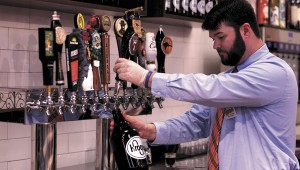 Besides the super rad BrewDog announcing its descent into Ohio, there is even more good news for the beer drinkers in the Buckeye State: Kroger will be adding taps to five of its southeastern Ohio stores, with more to come in the future. The in-store taps are for the purposes of filling growlers and most stores will have 10-12 taps at a time. As of right now, they have not announced a 'drink while you shop' option (but they totally should).
---