No Comments
Deschutes Brewery | Symphonic Chronic Double Dank IPA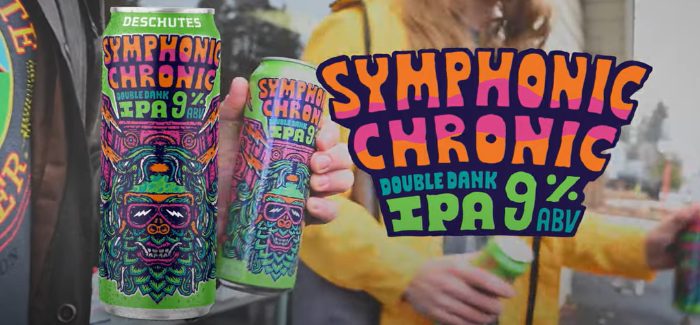 Oregon's Deschutes Brewery isn't letting up on its continual pushing of the boundaries thanks to its pilot brewhouse. Their latest release, Symphonic Chronic Double Dank Imperial IPA, is a blend of West Coast kettle hopping and East Coast dry hopping, resulting in a beer that gives IPA lovers the best of both worlds.
This isn't a hazy or brutally bitter IPA. Smooth-drinking and well-balanced, Symphonic Chronic should please even the most loyal of West and East Coast aficionados. Packed full of Citra, Chinook, CTZ, Mosaic, Simcoe and Idaho 7 hops, Symphonic Chronic clocks in at 9% ABV and 60 IBUs. 
View this post on Instagram
Symphonic Chronic is available as a convenience store tallboy only. Yes, you heard that right. Available in 19.2-ounce single-serve cans only, Symphonic Chronic can be found at convenience stores across Deschutes' distribution footprint. So, head to your nearest gas station convenience store and ask the clerk for a Double Dank tallboy.
Snoochie Boochies!
Feature image courtesy of Deschutes Brewery.
---