No Comments
Odell Small Batch Festival 2023 | 16 Years In and Still Shining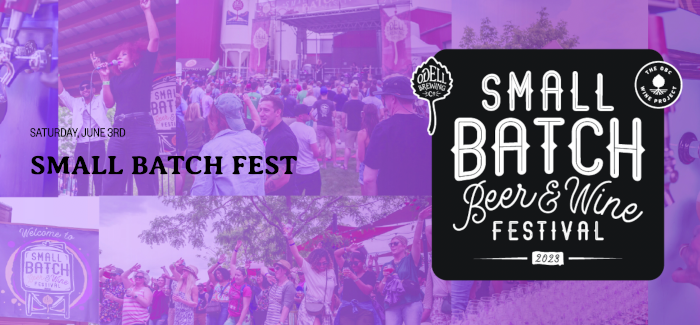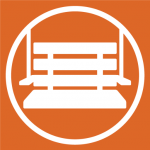 The Odell Small Batch Festival, hosted by Odell Brewing Company, wisely stamped "RAIN OR SHINE" on all invitations and tickets for their June 3rd event this past weekend. A testament to their many years in Fort Collins, Colorado, they knew they were taking a gamble on hosting an outdoor beer festival during the unpredictable early summer weather of the mountains. But that gamble paid off: this year's Small Batch Festival was arguably the best that Odell has ever hosted. And yes, it rained.
Odell Brewing has hosted some version of the Small Batch Festival since 2007, and though the exact name and details have evolved over the years, the spirit has remained the same: a celebration of Odell Brewing's impressive catalog of brews, with a focus on its smaller batch beers that never make it to a wider distribution. The nature of these smaller batches is usually experimental: uncommon fruits used to make unique sours, new and limited hops for one-off IPAs, and some labors of love that seemed borne out of pure fun.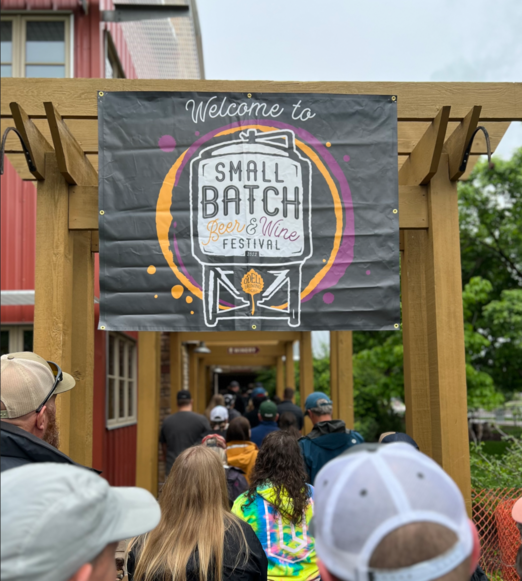 This year saw three notable changes. First, this year partygoers were treated to unlimited pours of 50+ Odell beers. Rather than the ticketing system of previous years, this allowed for an easy flow of people across all the beer tents throughout the day. Not having to be strategic with one's ticket allotment also freed people up to try some of the more unique options, like Spinal Cap (a Shiitake mushroom Dunkel collaboration with Blind Cat Brewing Company) and Love From Pago Pago (a sour brewed with Li Hing Mui, which is the powder of salted Asian plums).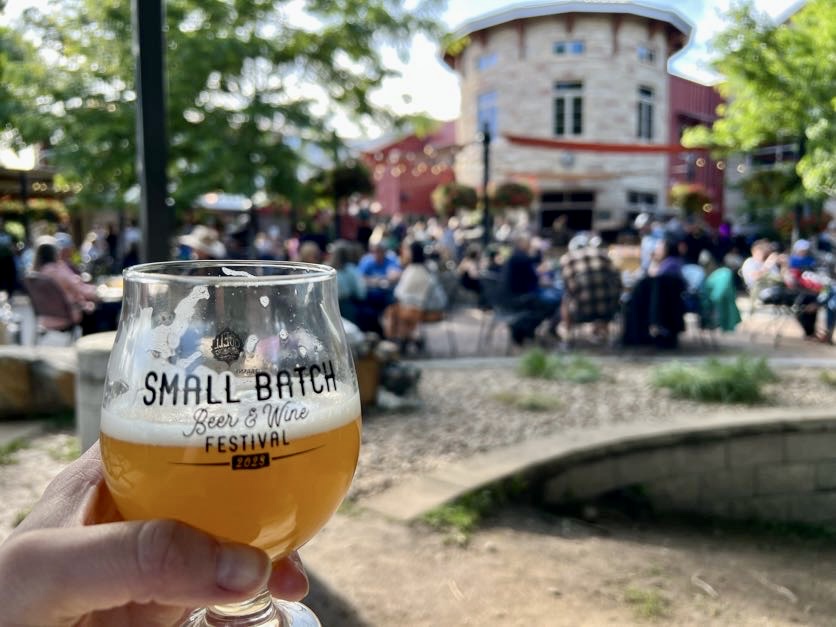 Secondly, in addition to those 50+ beers, Odell also switched to unlimited wine pours from the OBC Wine Project. Located directly across from their main brewery patio, the OBC Wine Project is a newish venture by Odell that handcrafts wine from grapes in Colorado, Oregon, and California. Festival guests were treated to 12 different wines from their wine bar. The Guava Spritz, a white wine made with guava, is a fierce local favorite and was the easy choice for brave soldiers who were switching between beer and wine throughout the day.
Lastly, Odell released fewer tickets for the event, and the crowd size felt more like a typical busy brewery day than a crammed-like-sardines festival. It was definitely the right call, not just for a post-Covid event but for the laid-back enjoyable vibe in general. It allowed people to fan out, dance to the live music from local bands, and soak up the sun as it broke through the clouds early in the day.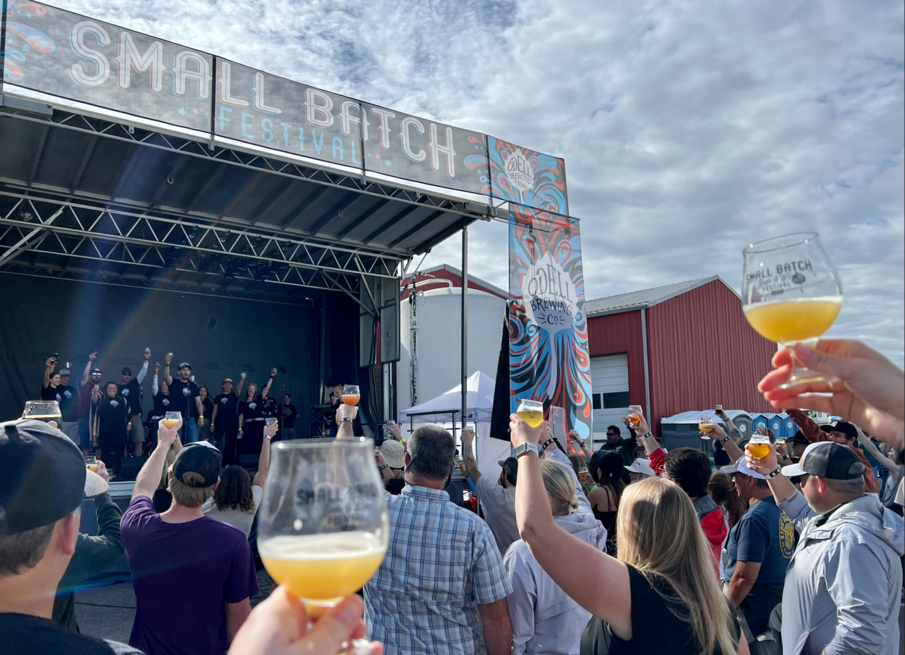 A few highlights from the 50+ pours were:
Pyrus & Prunus, a peach and pear sour with an impressively high 9% ABV. To our knowledge, these pours were from the original batch back in 2017, which explained the mellow character and the impressive balance.
Certified Dankolicious, an IPA that lived up to its name with intense dank hoppiness from Chinook and Motueka hops. It was intense and ruined our palates for a bit in the best way possible.
Oso Blanco, a perfectly spiced witbier made with peppers from the local hot sauce company Oso Rojo. It was unique and complex, yet easily drinkable. So many beers miss the mark when using peppers, but this one was damn near perfect. If there's one beer that we'd like to see again in the taproom, it's this one.
The Odell Small Batch Festival was a reminder that even a little rain couldn't dampen the spirits of those in pursuit of a good time. It showcased the passion, creativity, and unbridled joy that Odell Brewing brings to the community. We can't wait for next year!
---