No Comments
Top Finds from the 2023 Firestone Walker Invitational Beer Festival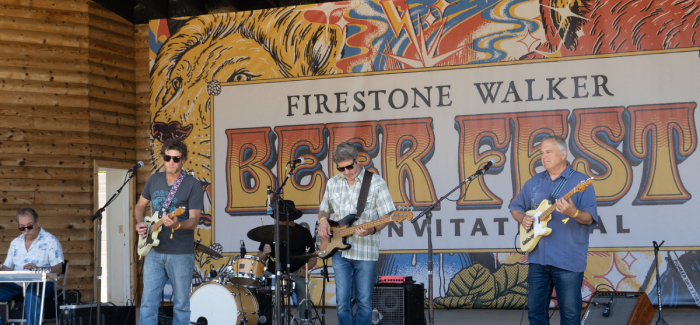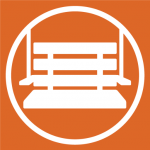 Another wildly successful Firestone Walker Invitational Beer Festival is in the books, and PorchDrinking has lived to write about it. Over 65 breweries from across the U.S. and various international locations descended on Paso Robles, California, with their best beers to delight thousands of beer fans. While it's primarily a beer festival, it would be a disservice to not mention the incredible lineup of local food vendors who slang their wares as well, providing some much-needed sustenance to soak up the suds being poured. 
As with any large beer festival, trying every single beer is a logistical and practical impossibility. With some guiding insights, Robert French and myself set out to find some top beers from the festival. While some usual suspects certainly brought their A game, there were many surprising delights from breweries whose beer we were not as familiar with. Let's recap our top finds from the 2023 Firestone Walker Invitational Beer Festival, working through the list in alphabetical order.
A wonderful palate resetter, this collab with Green Cheek was clean and crisp with a solid amount of bitterness. Full of citrus and tropical fruits, California IPA was refreshing and made us want to enjoy a full pint. Balter's entire lineup was solid and left us quickly planning a vacation to Australia to drink more. 
T2 Judgment Day West Coast IPA | Boneyard Beer
Boneyard brewed T2 just for the festival and used an experimental hop variety, HBC 1019. Classic pine and bitterness are met with some stone fruit flavors to create this modern West Coast IPA.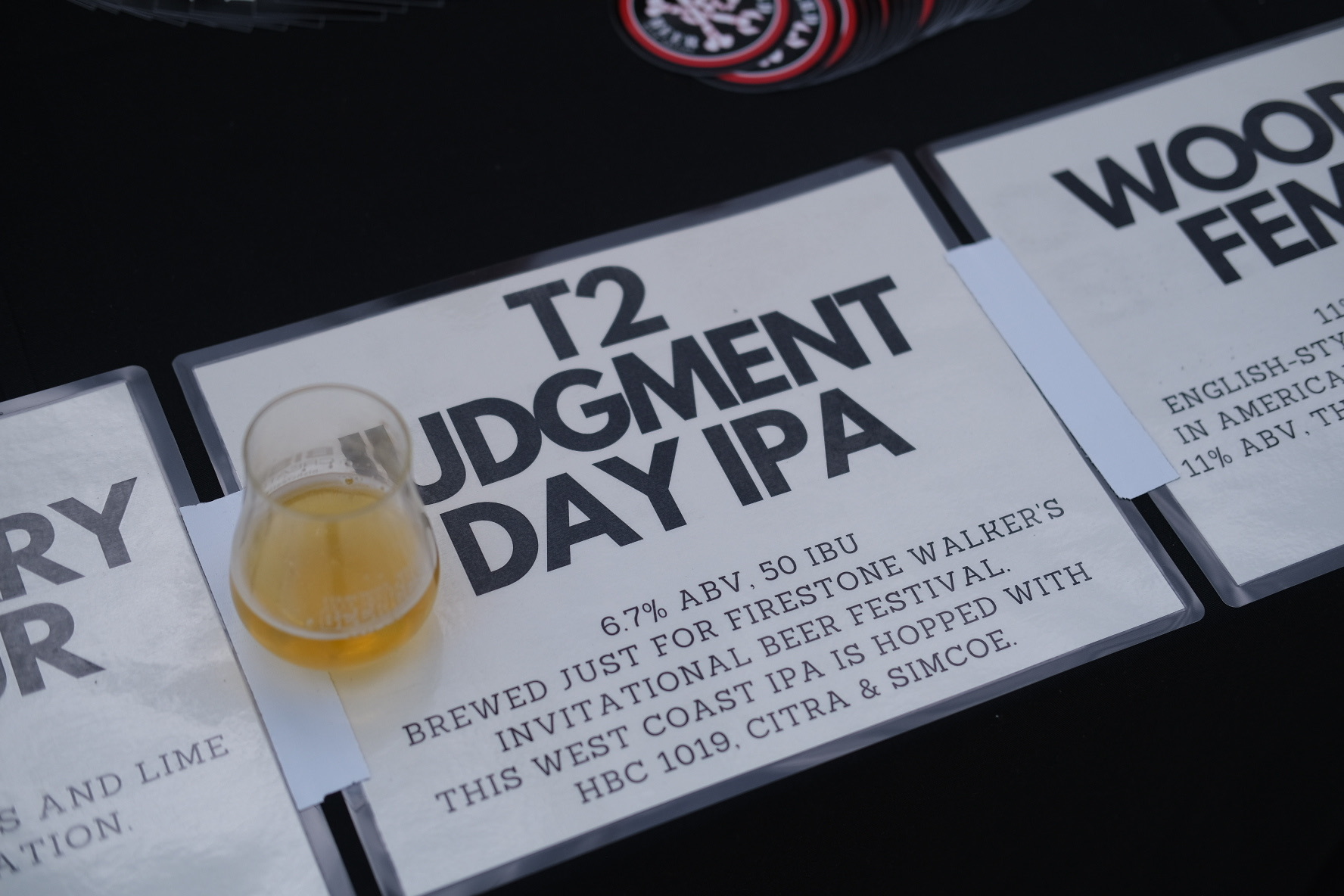 Bright Italian Pilsner | Burial Beer 
A brewery not necessarily known for its Lagers, Burial quietly puts out some incredible easy drinkers. Bright presented itself with a refreshing hop combo to go with a smooth crushable body.
'22 Three Year Blend American Wild Ale | Fonta Flora Brewery
This Appalachian gueuze-inspired beer uses blends from 2018, 2019 and 2020 to render a tart and slightly blue cheese funky Sour worth reminiscing upon.
Perhaps the most refreshing beer at the festival, this was a classic beer style brewed perfectly — definite daily-drinker-at-the-house territory.
The OG kings of West Coast Pils did it again with Immense World, a collaboration with Garage Project from New Zealand. A perfect blend of juicy West Coast dankness and light-bodied imminent drinkability made this a beer worth coming back for seconds (or even thirds and fourths).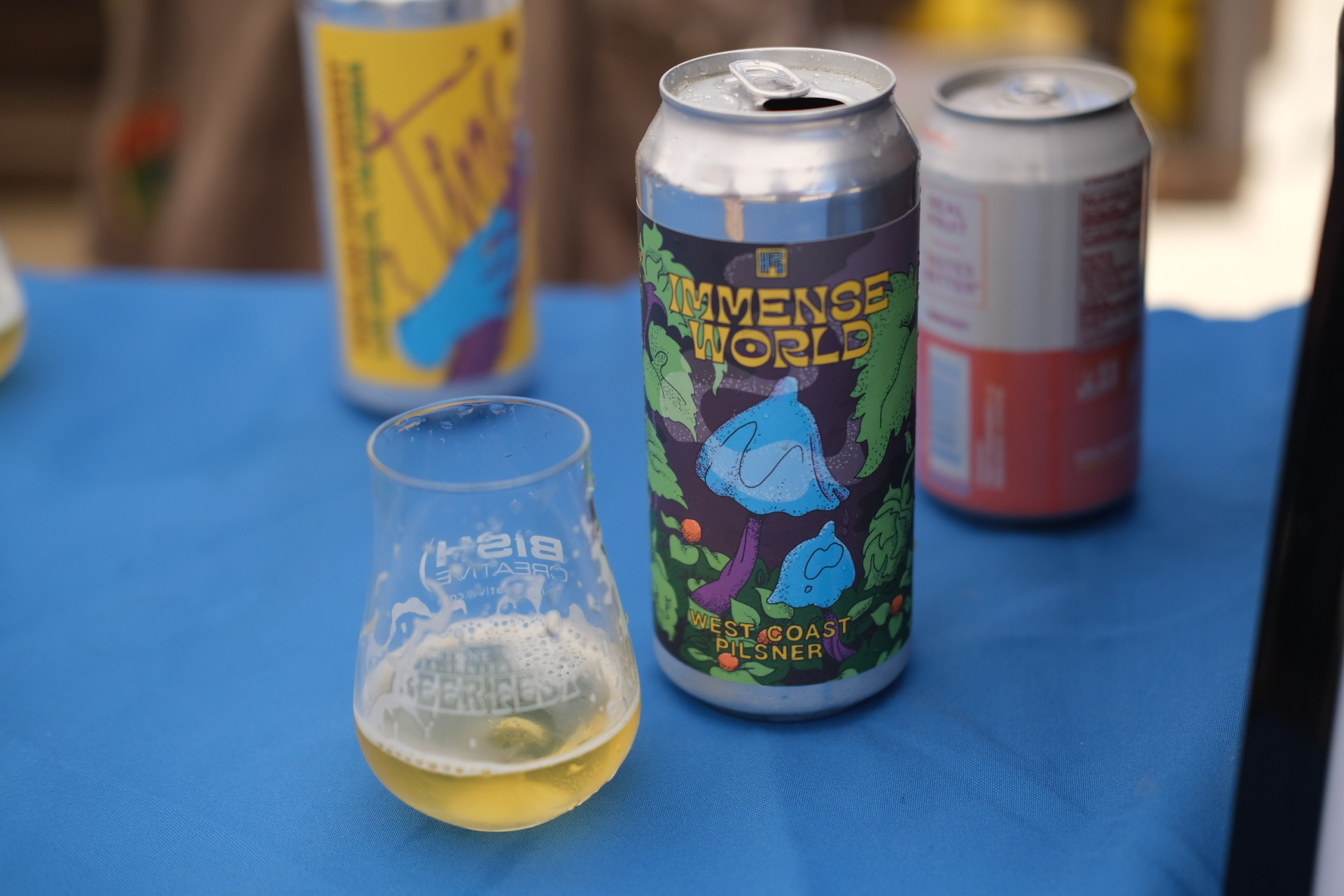 Triple Oaked Life Sized BA Barleywine | Monkish Brewing
Monkish teamed up with the masters of barrel-aged Barleywines at Anchorage to brew Triple Oaked Life Sized. Weighing in at 20% ABV, this monster aged in two different bourbon barrels and a cognac barrel, creating an incredibly complex beer best enjoyed one sip at a time.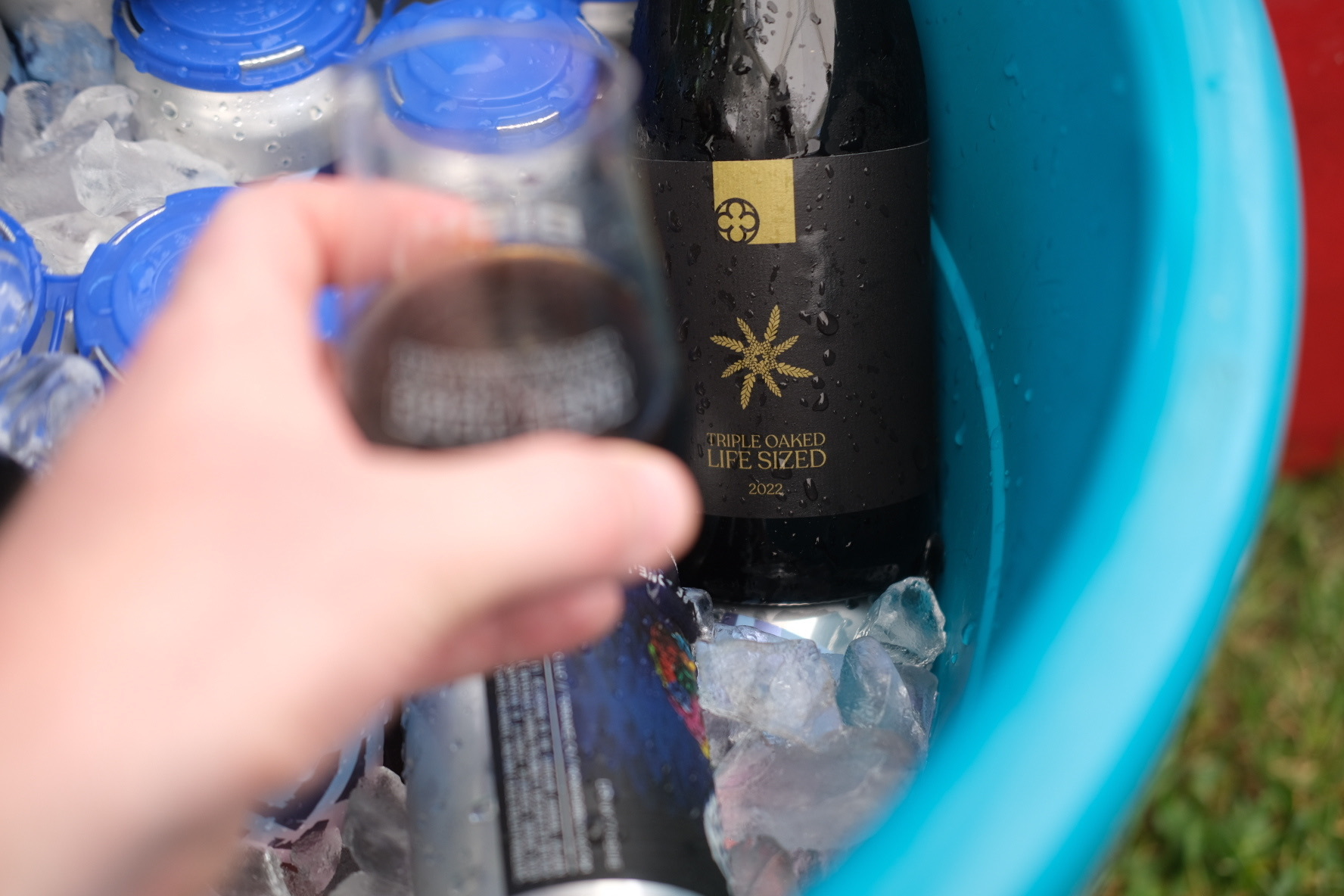 Private Press worked with Side Project on this blend of triple, double and single barrel-aged Stouts and Barleywines. As with all of his creations, Brad Clark showcased his brilliance in barrel aging and blending with At Twilight, seamlessly marrying the best aspects of different beer styles and different barrel aging treatments.
Sanctuary #31 Amburana Double Barrel Deth Jacket – BA Strong Ale | Revolution Brewing 
Revolution described this as "a zero adjunct pastry stout," and that felt apt. The magical complexities of amburana wood were highlighted here as cinnamon and even coconut flavors made separate appearances throughout the tasting experience.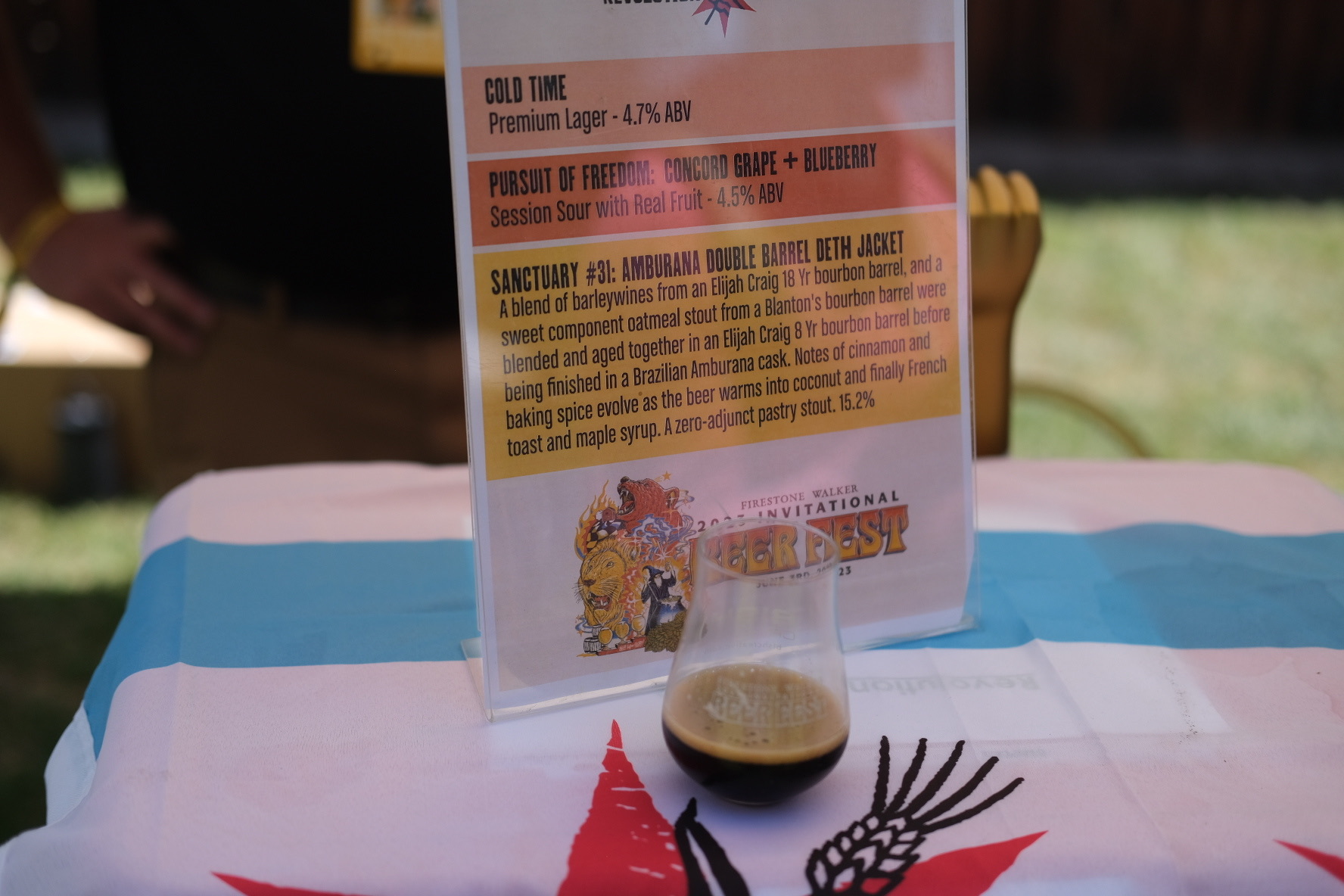 Barrels and vanilla equals Derivation Blend #13. One of the best in the game at making barrel-aged Stouts, Side Project really showcased their skills here, blending incredible depth of barrels with a thoughtfully applied vanilla addition. 
While Side Project is more known for their big barrel-aged beers (see up above), don't sleep on their wine-barrel-aged beers. This blend was aged for 14 to 21 months in barrels and foeders, and the final product was outstanding — a perfect amount of tartness and funk without being too challenging. 
As expected, we went for the Trillium IPAs but were sold on this Lager. This beer had a clean bitterness that worked well with the foeder aging. While hoppier than expected, it really added to the crisp finish.
At 2.9% ABV, this beer blows away by still having considerable body. With a super clean finish and mild tartness, this was an incredible saison that would pair perfectly with a warm summer day and plate full of barbecue with friends. 
Featured image credit: Robert French
---