No Comments
Can't-Miss Beers at the 2023 Firestone Walker Invitational Beer Festival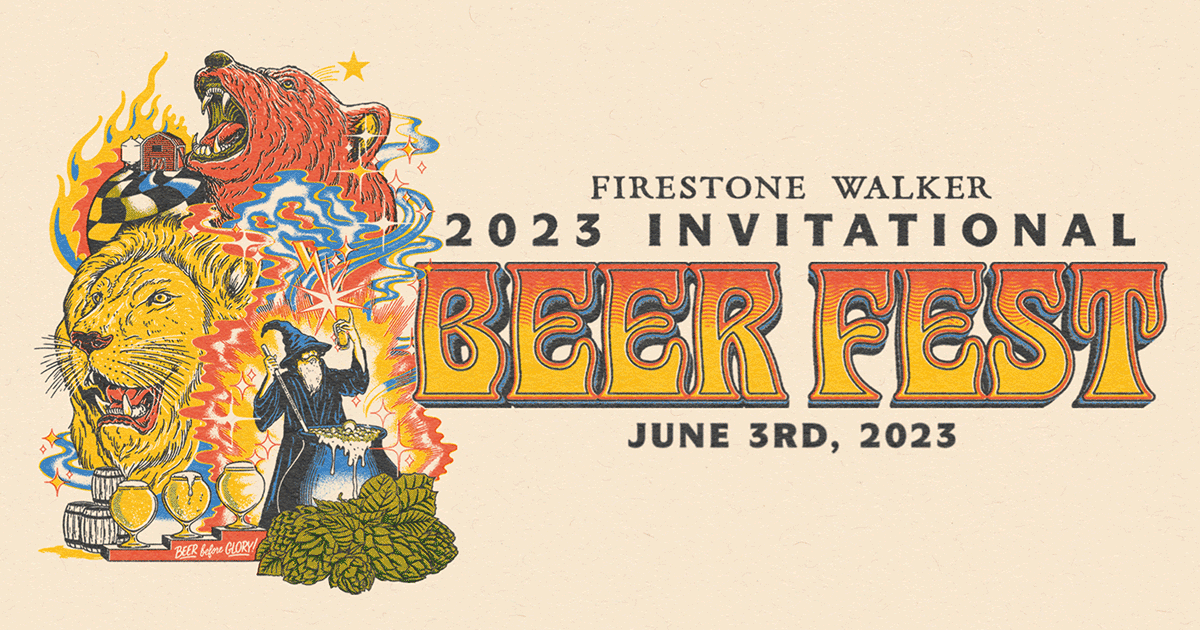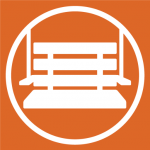 Time is upon us yet again for one of the most anticipated beer fests of the year, the 2023 Firestone Walker Invitational Beer Festival. Saturday, June 3 in Paso Robles, California, over 65 of the best breweries from across America and some international locations will be pouring some of their best beers to the delight of beer fans traveling from all over. As with any beer fest, it's inadvisable if not impossible to visit every brewery's booth and try all of their beer, so we at PorchDrinking have combed through the list and picked out some especially noteworthy beers you should make a point to try at the Paso Robles Event Center. Special thanks to Robert French for his help in curating the list.
The Heavy Hitters
These breweries will be pouring the most hype beer at the festival. Big barrel-aged baddies that are highly sought after will be available at a single festival grounds. Expect long lines to give these a try.
Not to be overlooked as the host of the fest, Firestone Walker always brings barrel aged heat to the lineup. Pouring a whopping 37 different beers (!!!), highlights include Sucaba 2012, Parabanilla 2018 and a healthy dose of their exclusive Brewmaster's Collective beers.
The members only brewery from Brad Clark of Jackie O's fame is making a rare public appearance and is bringing some of his barrel blended masterpieces in Double Barrel Beyond Forever Stout and Life Is Round Barleywine amongst others.
As a brewery making fairly accessible barrel aged Stouts and Barleywines and Strong Ales, Revolution always has some tricks up their sleeves with new variants on their big boozy classics. This year brings Triple-Barrel Petite V.S.O.J. to wreck palates and minds.
The brewery sure to have the longest line at the fest, Side Project needs no special introduction. A trio of monsters in Van Winkle BBT, Continuance Blend #3 and 6 Candles will surely please the crowds.
Medianoche craze is still alive and well, and WeldWerks is bringing 2 varieties: Summer Starry Medianoche and EHT Medianoche. Be ready for these monsters.
View this post on Instagram
All About The Hops
From the old school West Coast piney to the juicy New England haze, look for these breweries delivering hoppy goodness in all its various forms.
The Bend, Oregon West Coast IPA masters are bringing one of their IPAs to the fest. It's so secretive, we don't even know it will be.
In addition to their other great beers, Humble Sea will be pouring a Foggy TIPA sure to tip the ABV scales.
Monkish is mixing it up by having a couple sours at the fest, but make no mistake about their Hazy IPA bonafides. Space Cookie: Double Vanilla is sure to please the juicy lactose craving crowd.
One of the hypest haze producers in the country, Other Half is only bringing their most popular style with Broccoli, All Citra Everything and Green Flowers.
Russian River is pouring the DDH version of their iconic West Coast Double IPA, Pliny The Elder, along with a New Zealand hopped West Coast Pale Ale, Zumo Wrestling.
The classic Congress St Hazy IPA joins a diverse lineup of Sours at Trillium's booth.
Sour Power
Pucker up! Or perhaps funk it up? However you like your sour beer, these selections won't leave you in a bad mood.
Razzmatazz Remix, a raspberry sour, and Crimson, a crimson clover flower Biere de Coupage, highlight the Sours this North Carolina brewery will be pouring.
One of the biggest names in the American Wild Ale movement is bringing two of their farmhouse ales to the fest. Acerose Efflorescence, a Biere de Coupage mixture of Belgian Blonde Ale and spontaneous Sour, and Noble King, a hoppy farmhouse, showcase two different styles Jester King has mastered.
While SARA will be pouring a variety of Sours, Westly is the one that is most sought after. A longer aged and fruiter iteration of West Ashley, this is a beer worth waiting in line for.
A classic American brewer of Belgian-style beer, The Lost Abbey is bringing their iconic Duck Duck Gooze to the fest.
A brewery that caught our eye at the 2022 fest, There Does Not Exist is once againg bringing Transit Of The Binary Star, a lovely tart and funky saison.
Wildflower, an Australian brewery primarily making sours, is pouring 4 different funky beers at the fest.
On The Lighter Side
When you need a break from the barrel aged, hoppy and sour beers, seek out these refreshing, easy to drink brews.
Slow Pour Pils – my desert island beer. Need I say more?
Perhaps better known for their Hazy IPAs and heavily adjuncted Stouts, Burial makes some phenomenal lagers, and Bright is a crispy Italian Pilsner to both clean and please the palate.
Known for their IPAs, Green Cheek also makes great Lagers, and Poolsner is a refreshing sip you should try.
Heater Allen makes nothing but amazing lagers, and the trio they are tapping should prove to be crowd pleasers.
Timbo Pils began the West Coast Pilsner movement with its modern West Coast hoppy profile and light crushable body, and Highland Park will also have Fill Pils and Immense World. 
Featured Image courtesy of Firestone Walker
---