No Comments
New Trail Brewing | State Light American Lager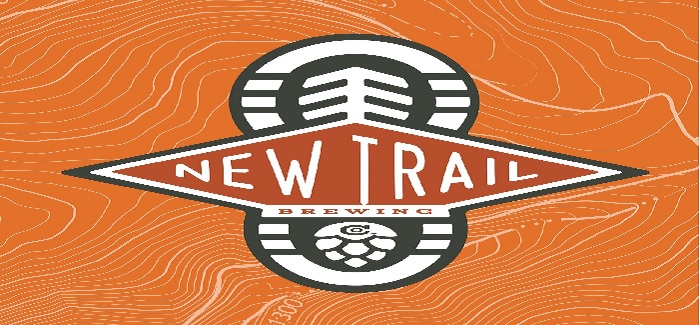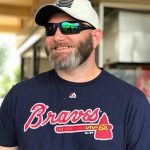 There's something almost magical about this time of year. Even more so if you're a football fan. The air is starting to turn cool, or cold depending on where you are located. Warm weather backyard barbecues have turned into significantly cooler afternoons with friends huddled by a small fire. Or, perhaps, you're with friends hanging out in the stadium parking lot before the game starts. If you happen to be a Penn State Nittany Lions fan, then New Trail Brewing Company has just the beer for you!
Beer that gives back
State Light, a craft light Lager from New Trail Brewing Company launched in August of this year. You can find this crispy light Lager at every concession stand in Beaver Stadium, which is home to the Penn State Nittany Lions football team. Since its launch back in August, Penn State fans have purchased over ten thousand cases of State Light!
Just recently, New Trail Brewing Company formed a partnership with Happy Valley United, the official NIL (Name, Image, Likeness) collective of Penn State student-athletes. For every case of State Light purchased, $1.50 will be sent to benefit Penn State student-athletes through Happy Valley United. Now, with every purchase, over 850 Penn State student-athletes gain more NIL support through the partnership. This endeavor covers all thirty-one sports offered at Penn State.
"Since even before New Trail's inception, our founders have had deep roots in State College with their various endeavors," said Don Rieck, marketing director for New Trail Brewing Company. "We brew in nearby Williamsport. Our city's hotels fill up with fans traveling in for game weekends. Everywhere you go, you'll see everyone getting tailgate ready. There's nothing quite like Penn State Athletics and we're proud to help support student-athletes through Happy Valley United," said Rieck.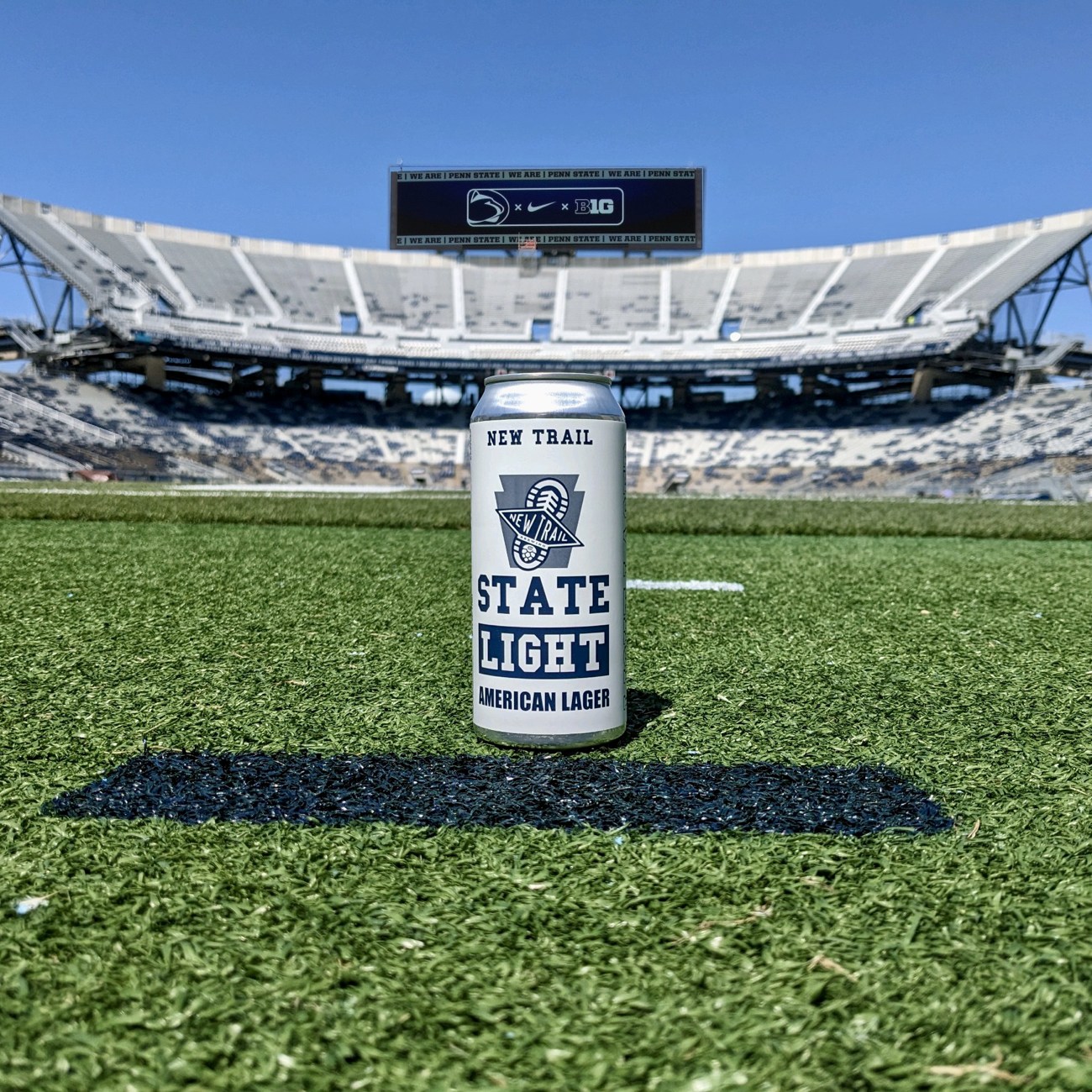 Craft beer loyalty
Rieck explained that the principle behind State Light was to brew a beer for tailgaters that wanted a light beer, but to stick with a craft beer offering. "A lot of craft drinkers and definitely us in the industry are drinking Lager between elevated craft offerings or drinking a lager to be able to go a bunch of rounds," said Rieck. "A craft consumer is someone who cares about ingredients and where their dollars are going, so we wanted to give them the option of a light Lager from an independent craft house made with the ingredients we already have here, offered at a price point similar to the big guys."
"As for the can, our favorite place to drink this style is outside at a tailgate, cheering on our teams. State light was the perfect opportunity to market towards our local college athletics, as we're just a hop away from State College."
As fans of football and craft beer, we would most certainly always prefer to have craft options available if possible. That's not always the case as more often than not, the big domestic brands have the market covered and it's hard to get a true craft offering into certain places. "State Light is meant to give you a craft alternative to macro beer, and the price should reflect it. State Light cans are the same price as some of the domestic offerings at Beaver Stadium," noted Rieck. In the local market, you can find State Light for around $8 per six-pack of 16-ounce cans, now that's a touchdown!
Sacrifice calories, not flavor
The beauty of this great-tasting beer is the fact that it only has 105 calories and 4.6 grams of carbs. That's putting State Light right up there with a few of the domestic low-calorie offerings, but you get so much more flavor. So, how did they do it?
"Brewing a light beer presents its own challenges; there's not a lot to it, so every ingredient, ration and process has to be just right," said Rieck. "State Light uses American Noble Cascade hops. Just enough to balance out malt sweetness without going bitter, but it makes all the difference in our beer. We're one of very few purchasers of that hop, but it presents as if American Cascade hops wanted to be German Noble hops. It's the best of modern and classic all at once."
Mike LaRosa, the director of brewing operations came up with the recipe for State Light. He's been brewing for just about 15 years now and is a highly awarded Lager brewer. According to Rieck, light Lager has always been on Mike's mind, but they only started experimenting with it about a year ago. "Everything he knows about Pilsner, Schwarzbier, and other Lagers has been poured into State Light," said Rieck. After several trials, they landed on the current recipe. "We're using great US and Canadian Pilsner malt and those American Noble Cascade hops to get something unique, but familiar."
Who is this beer for?
Although State Light was made with the average tailgater in mind, it's the perfect beer to be right there with you no matter what you're up to. "Williamsport, PA is nearly equidistant to Pittsburgh, Philadelphia, Buffalo, NYC and Baltimore. So, there's no overwhelming favorite NFL team in town," said Rieck. "However, everyone can agree on our neighbors at Penn State."
Not only is State Light offered in Beaver Stadium this football season, but also at the Bryce Jordan Center where they house several other sports, concerts and other live events.
---