Posts ByElijah Rivera, Author at PorchDrinking.com
January 18, 2021 | Elijah Rivera 1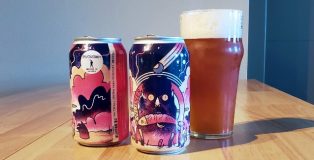 The IPA is easily one of the most lauded, debated, romanticized and scrutinized beer styles the world has ever known. Passionate beer brewers and drinkers alike have experienced the rise of the American IPA as a dominant force in the beer market starting with the American craft beer revolution and continuing as an influence in craft beer internationally. Many are familiar with the abridged IPA origin story: IPA evolved as a high alcohol, massively hopped beer, conditioned during the long sea voyage from England to India. While that tells part of the story, McClellan's Brewing Company's Wulver IPA also plays a part in that story, and it's a delicious way for both IPA and non-IPA drinkers to connect with the history of the style.
December 4, 2020 | Elijah Rivera 1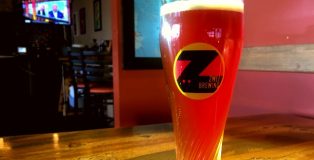 Fall seasonal standards such as pumpkin beers, Oktoberfest Märzens and Fresh Hop IPAs permeate store shelves as the nights begin to cool and autumn turns to winter. It is a welcome sight for many beer drinkers, whether you like to stick to classics or seek out something new. Whichever camp you are in, Zwei Brewing's Dunkelweiss manages to tick both those boxes. It is both a traditional German Wheat Ale and an often-overlooked style that could become your next fall go-to.
The owners at Zwei Brewing, Kirk and Eric Lombardi, brew this Dark German Wheat Ale twice a year on a rotating schedule that includes their Bernsteinfarbenes Weissbier and Weizenbock. This year we are all fortunate to have it hit the taps during fall, which happens to be Kirk's favorite time of year to enjoy it.
Read More