Brewery Opening Archives – PorchDrinking.com
November 4, 2022 | Emma Wargolet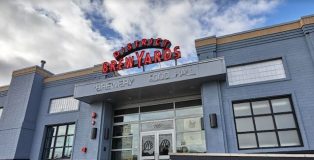 District Brew Yards is well-known within the West Loop of Chicago as a pour-your-own beer hall with four different breweries in operation. After looking for expansion opportunities throughout the past year, the previous Ram Brewing location in Wheeling, Illinois was the perfect fit. The current West Loop location has four breweries in residency: Around the Bend Beer Co, Burnt City Brewing, Twisted Hippo and Casa Humilde Cerveceria. At the Wheeling location, customers will find these four breweries, as well as Histrionic Brewlab. In addition to these five breweries, there is an Added Libations Tab, where ciders and wines will be available.
March 15, 2019 | Ana Plefka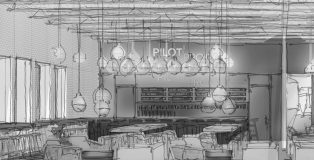 Recently dubbed the "beer capital of America," Chicago will soon welcome an entirely new brewing concept to the city. Pilot Project Brewing will be Chicago's first formal brewing incubator – a space for experimentation and collaboration.
Set to open by early summer at 2140 N. Milwaukee Ave., Pilot Project introduces the city to the incubation concept, adopted at brewing spaces across the country such as Rocky Mount Mills and Labrewatory. All who brew are welcome at Pilot Project, from amateur homebrewers looking to kickstart a professional career, to existing breweries in search of an outlet for experimenting with flavors, styles, and peers.