craft beer industry Archives – PorchDrinking.com
June 17, 2021 | Aimee Rossi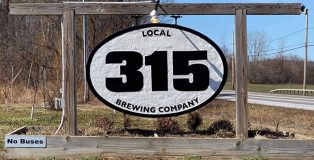 Local 315 Brewing Co. is a hidden gem located in Warners, N.Y. This farm brewery sits right on top of a hill that provides you with stunning views and awesome brews that you don't want to miss. Daniel Matthews, the founder, said his passion for craft beer began when he started homebrewing. His father bought the farm in 1972, and when he passed away in 2001, Matthews took over.
April 21, 2021 | Emma Wargolet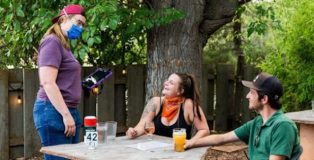 This post was sponsored by Arryved.
When it comes to a point-of-sale system, most software companies try to incorporate too many unnecessary features in an attempt to cater to a wide variety of industries and use cases. However, when Arryved was developing their platform, they knew specifically that they were building this out for breweries, leading to the ability to be more innovative and specialized towards the brewing industry. Despite having breweries in mind, Arryved is also fully functional for full-service kitchens, brewpubs and restaurants. The flexibility of Arryved, along with many additional benefits, allows their POS system to stand out in a sea of systems that were not designed for the craft beer world.