rocky mountains Archives – PorchDrinking.com
September 11, 2019 | Carson Miller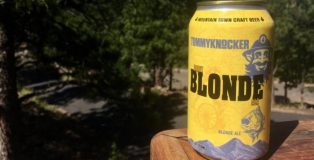 Any avid mountain-trekker will tell you that there are few things as satisfying as a post-hike beer. Some seasoned veterans even stow a cold one in their pack to crack open on the summit in celebration of a job well done. But if that isn't for you, fear not! A good beer is never far in Colorado, even if you do find yourself perched on top of a Mount Bierstadt.
Tommyknocker Brewery & Pub, which sits just off the highway in Idaho Springs, Colorado, is a well-known (and well-loved) craft beer haven, and it's the perfect rest-stop for anyone with sore feet and a big thirst. Its collection of brews ranges from rich, nutty Stouts to tropical IPA's and ciders. But after a long day on the trails, the thought of drinking something too heavy or hoppy will have your stomach turning real quick. Instead, you'll want to start with something as easy-drinking and refreshing as Tommyknocker's Drift Blonde Ale. Read More
February 18, 2013 | Philip Joyce 1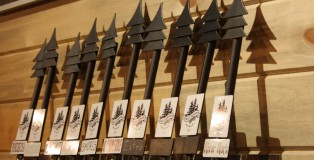 As micro and nano breweries continue to open in the front range faster than dandelions in the spring time, so does my desire to discover them. Wild Woods Brewery is nestled in a small industrial-zoned area of Boulder that hosts large business powerhouses the likes of Ball Industries. While the brewery is off the beaten path and nearly impossible to find if it weren't for their small garage sale sized ground sign with 'Wild Woods Brewery' and an arrow hand-drawn with a Marks-a-lot, it is exactly what owners Erin and Jake have dreamt about for the last five years.