No Comments
Abita Brewery Company – Andygator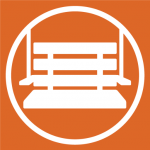 Andygator Helles Doppelbock – Abita Brewing Company, Abita Springs, LA
ABV: 8%
IBU: 20
To beat off this hot summer heat, I got in the "do as the Romans did" mentality and decided to try a beer from somewhere even hotter than it is here in Denver. So I got me a big ol' bottle straight out of Louisiana.
The first thing I noticed was the faux-alligator skin texture on the bottle. Also, random but necessary side bar, alligators are badass. This helles doppelbock, like most others, has that fantastic German malt taste that seems to works well with the summer heat. This beer tastes slightly sweet (is that gator urine?) and has a pleasant, subtle, flowery aroma, that I don't think you can find in the deep swamps of the Louisiana bayous. The color is slightly darker then what you would find familiar with the PBRs or your Bud Lights … piss water.
As I'm nearing the halfway point of drinking this beer, I'm already regreting not eating a solid dinner. Apparently canned pears no matter how delicious, are not filling enough to prepare me for this higher alcohol beer. At 8% ABV I should have been a little more cautious.
According to the Abita Brewery's website, this is a "unique high gravity beer." I don't know what that means, and I am too lazy and tipsy to care. All you need to know is that for under five dollars a bomber, the beer to price ratio is well worth it.
As I am finishing this beer and ever regretting my poor pear dinner decision, it appears that the only right decision was trying this beer. It tastes great, and it may be the beer talking, but I think I actually feel a little cooler because of it.