No Comments
Brieux Carre Brewing Co. | Saw Bro Hazy IPA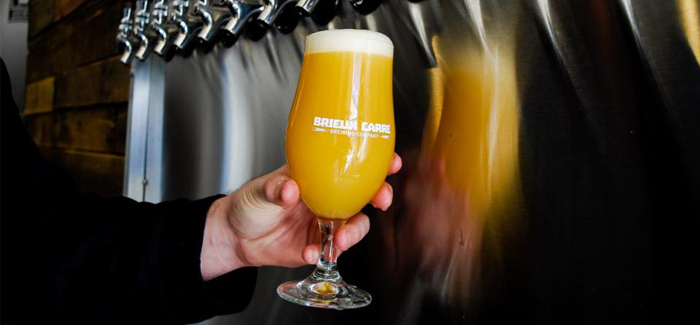 Beneath a swinging wooden sign, quite literally around the corner from the famed Frenchmen Street and mere yards from the downriver border of the French Quarter, unassumingly sits one of the best craft breweries in New Orleans.
Since its inception in 2017, Brieux Carre Brewing — an impossibly perfect pun, a nod to the historic name for the French Quarter, the french term "Vieux Carre" meaning "old square" — has released some of the quirkiest named, highest quality beers in the burgeoning craft beer scene on the Gulf Coast.
Enter Saw Bro, a Hazy IPA brewed with loads of Sabro — get it? — and Mosaic hops that provide punches of coconut and tangerine. At 7% ABV, this beer is soft as it is juicy, with an almost chewy body that provides a mouthfeel as strong as the booze. It is a reoccurring beer that debuted last fall and returned this summer.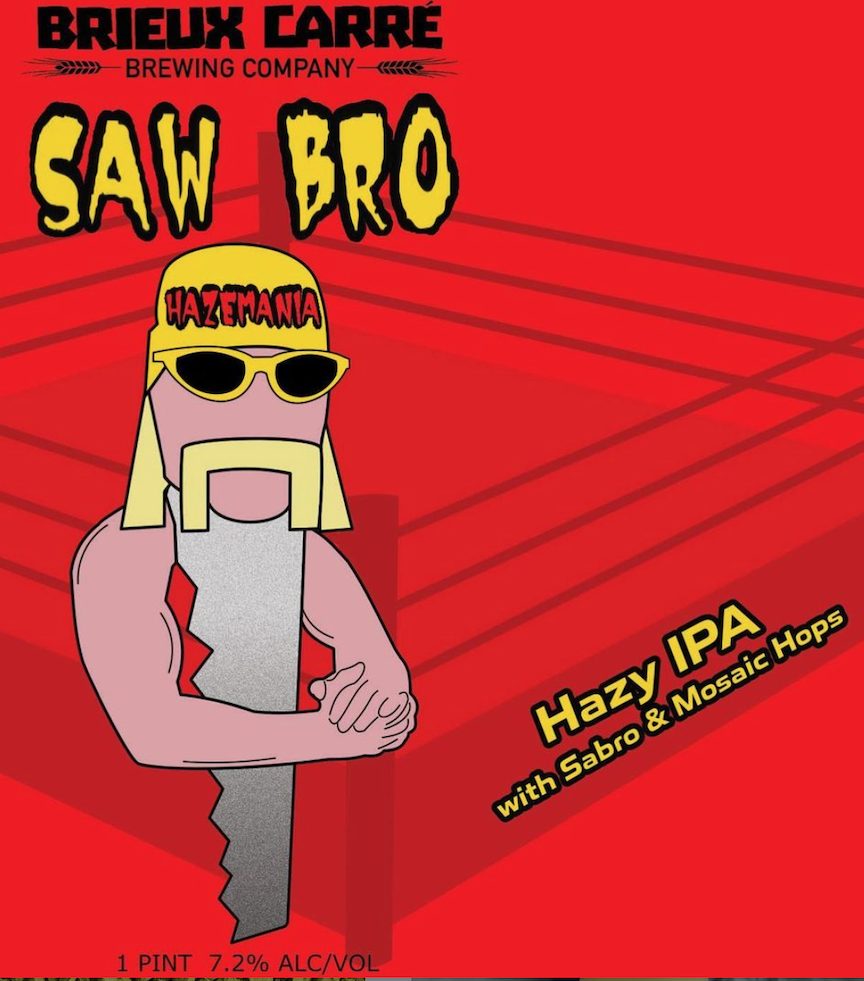 "It was very popular," said Charles Hall, head brewer. "And frankly, we had more Sabro hops left over."
Aside from one or two popular mainstays, like the 90's Women's Power Ballads Hazy IPA that sees limited distribution across New Orleans, Brieux Carre does not have any flagships. Instead, the beers they produce are often inspired by ingredients they want to use or any gaps they see on the taproom menu, Hall said. The Sabro hop helps Saw Bro stand out in the brewery's strong portfolio of IPAs.
"It is more tropical, like a piña colada thing, with uber tropical notes from the Sabro that is becoming really popular," Hall said.
The can features zany artwork that has become almost as synonymous with 7-barrel brewery as the liquid itself. With a bright red and yellow color scheme that McDonald's would envy, a caricature of the infamous Hulk Hogan is on the front sporting a "Hazemania" sweatband. Dana Smith, graphic designer, bartender, and wife to Hall of eight years, is the talent behind the brewery's eclectic labels. For this one, it was the owner, Robert Bostick, who gave clear instructions that the label was to prominently feature the wrestling great.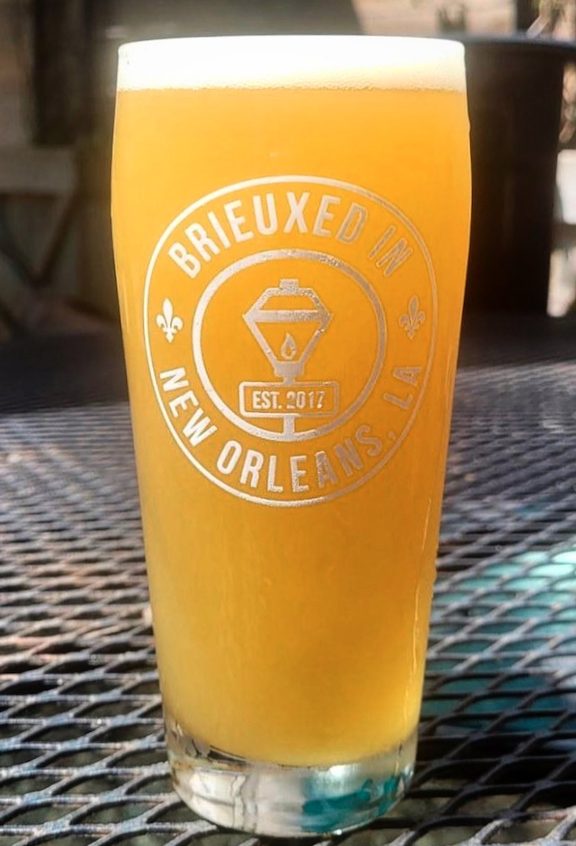 "We go around saying, 'Hell yeah, brother,'" Hall said about the quintessential Hogan catch phrase. "It's a very common saying around here," Hall said. "It was mostly inspired by us being stupid, I guess."
Unlike the other New England IPAs Hall likes to brew, Saw Bro often features a dry finish, thanks to the Mosaic influence, which Hall calls "a helper hop."
"It takes the flavor and it bumps it up and rounds it out," he said. "Overall, this beer is very multidimensional."
Brieux Carre Brewing Co. is located on 2115 Decatur Street in New Orleans and is open seven days a week.
Feature image courtesy of Breux Carre Brewing Co.
---