No Comments
WeldWerks Brewing Co. | Citra Extra Extra Juicy Bits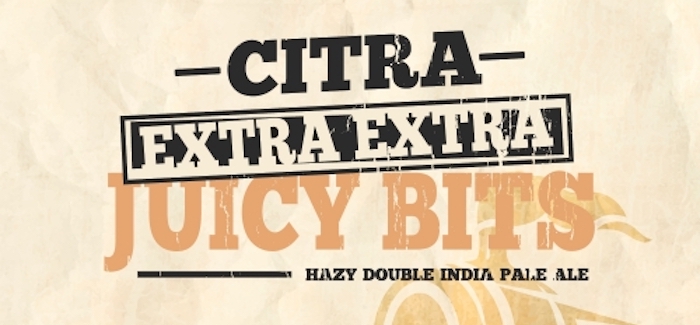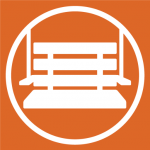 Ah, Juicy Bits: The beer that launched a thousand hazy IPAs. WeldWerks Brewing Co.'s Juicy Bits may not have been the original New England IPA (the whole "New England" part should have given that away), but it's consistently at the top of the list in terms of popularity and praise. Its tropical juicy hops character and creamy mouthfeel, along with its relatively wide distribution in Colorado, make it the perfect go-to for both hardcore and new-to-the-scene craft beer drinkers.
Because of the immense success of Juicy Bits, WeldWerks has had a lot of fun experimenting with that base, seeing how far they can push the limit on hops, flavor and ABV. This beer showcase highlights their most recent invention: Citra Extra Extra Juicy Bits.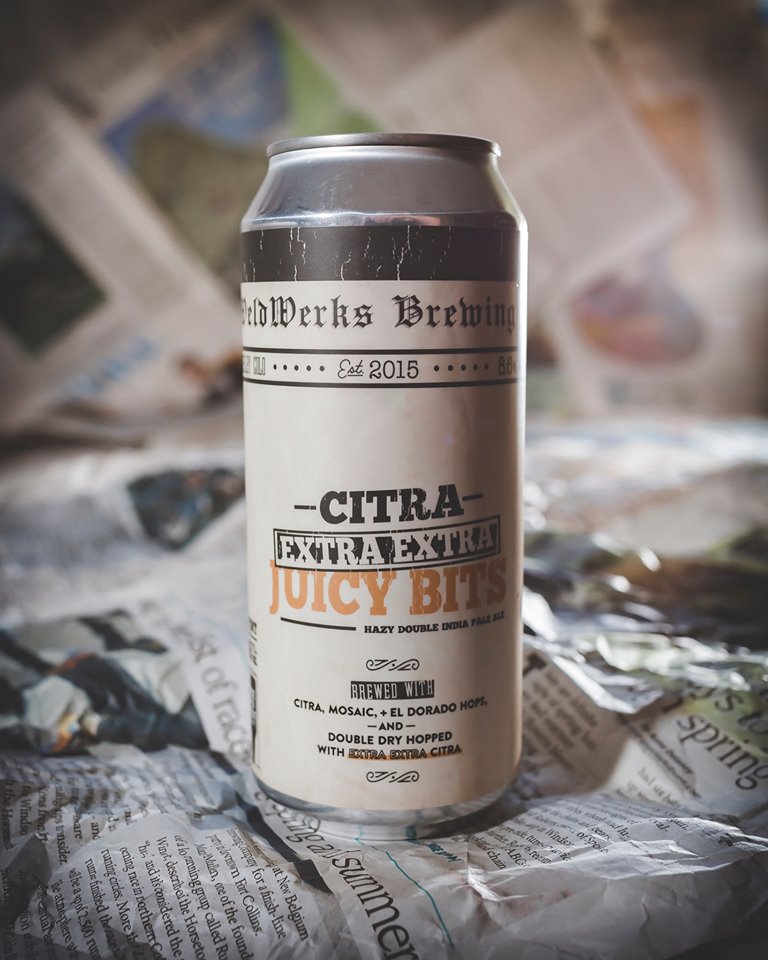 Let's break down the name. The first one-off created in this series was Extra Juicy Bits, the double IPA version of Juicy Bits. Brewers used approximately nine pounds of Citra, Mosaic and El Dorado hops per barrel; fans of the original Juicy Bits went crazy for this hopped-up version. Next came Extra Extra Juicy Bits, an 8.4% ABV double IPA with 14 pounds of hops per barrel. After that, WeldWerks decided to showcase individual hop varietals and pumped out Galaxy, Nelson and Lotus versions of Extra Extra Juicy Bits. Each one eschewed the fine balance of Juicy Bits in exchange for an overwhelming display of a single hop character. Now, we have what is perhaps the most impressive one-off of the Extra series: Citra Extra Extra Juicy Bits.
Citra Extra Extra Juicy Bits boasts 12 pounds of hops per barrel. Citra hops, as the name implies, are well known for their citrusy flavor and aroma. These hops have only been around for a decade or so and hit peak popularity in recent years as IPA lovers have been demanding more juicy, floral and soft flavor profiles. WeldWerks is no stranger to Citra, as Juicy Bits is a showcase blend of Mosaic, Citra and El Dorado hops. However, for this one-off, they upped the ante on Citra and trusted that the citrus-forward hops would create a more tropical IPA without sacrificing the complexity of the tried-and-true Juicy Bits blend.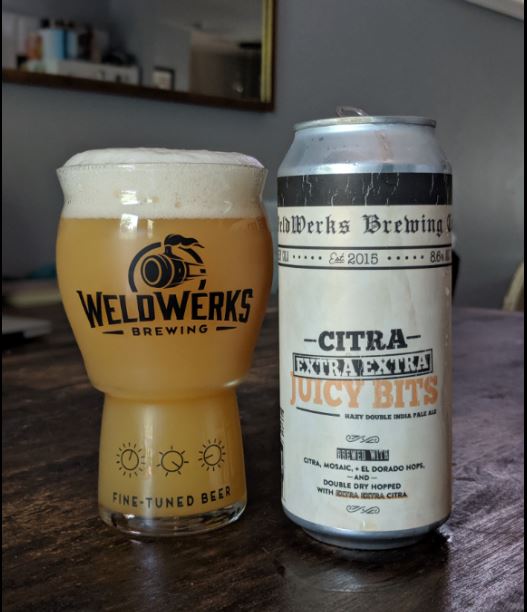 The resulting beer pours the signature color and thickness that can only be described as "orange juicy." The aroma is all candied fruit with a softly bitter hint and the flavor keeps up with the aroma hype: strong waves of pineapple, mango, peaches and tangerines come through with a rich and thick mouthfeel and no hop burn at the end. It's flavorful and clean without feeling one-note or overdone.
Citra Extra Extra Juicy Bits is available at WeldWerks Brewing in Greeley, Colorado for a limited time. You won't regret the visit for this highly successful experimental brew.
---