No Comments
Rogue Brewery – Voodoo Doughnut Bacon Maple Ale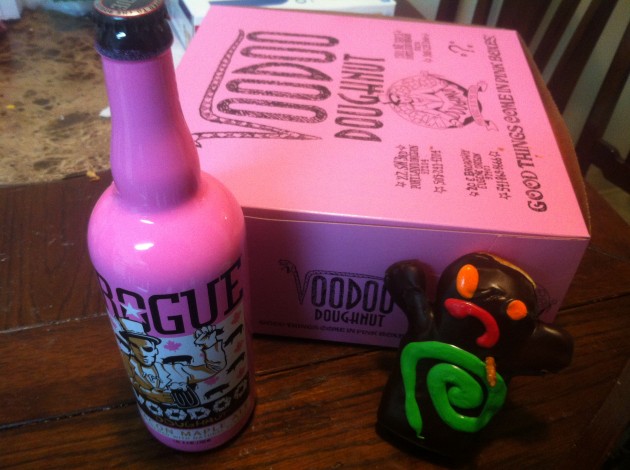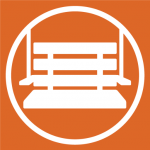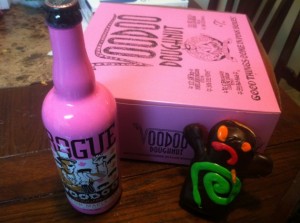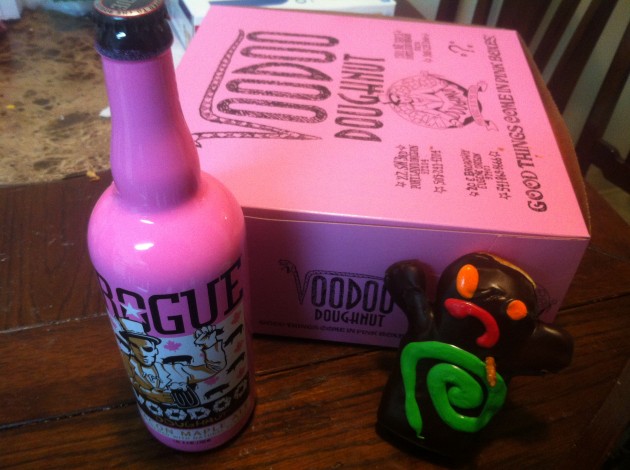 Voodoo Doughnut Bacon Maple Ale – Rogue Brewery, Portland, OR
ABV: 5.6%
IBU: 30
*Editor's note. Today we bring you a unique treat to kick off the start of your work week. For a beer that has already cultivated such a cult following we felt it would be interesting to provide you with two beer reviews of the same beer, Rogue's Voodoo Doughnut Bacon Maple. So our early morning beer review will be brought to you by Pat Karousis and our afternoon by Adam Muniz. Enjoy and have a great start to your week.
The culinary scene in the United States has been conquered over the last five years. A massive force of flavor has run rampant through menu's and restaurants throughout the country. Very few have been able to curb its appeal to the masses. This force: Bacon.
Bacon is the new super food. You can find it everywhere. Pop culture has embraced the power of Bacon. TV and the Internet have turned it into a legend. There are entire websites devoted to putting bacon into everything. Bacon underwear is a real thing. People wrap foods in bacon and put bacon into sauces. A Chicago restaurant once ran a pork tenderloin dish with a bacon caramel sauce. That sounds fantastic.
Bacon's versatility made its way into drinks shortly after. Bacon imbued liqueurs were created and added to drinks as an additional flavoring or the main taste of the cocktail. It would only be a matter of time until it made its way into beer.
Like any great force the results are not always good. Bacon has become a crutch with which people create insane combinations of food or drink that only fall back on the baconness of the bacon. Properly done with a technician's touch it can be something ethereal. Most often it is sledged into its application like an old timer railroad worker.
Let me present to you Voodoo Doughnut Bacon Maple Ale from Rogue.
Voodoo Donuts is a foodie playground out of Portland, Oregon. Featured on countless television shows showcasing their unique take on an American classic they have become a supreme example of what the national food culture has become. A bacon maple bar, a Voodoo doll shaped creation and countless weird toppings like Cap'n Crunch, Tang and the ominously named doughnut; Gay Bar. Their creative range is extensive to say the least and wildly original. It was only a matter of time before these neighbors went to work on a joint creation of mad science. The emerging creation was the Bacon Maple Ale.
At first taste, I was completely overwhelmed. The smokiness was so overpowering I couldn't pull anything else out of the brew. It was one of the most intense flavors I have ever encountered in a beer. I could not even speak for the maple aspect of the brew as my pallet was so destroyed I wasn't able to find anything else in it. It was like being force-fed charcoal covered in liquid smoke. I have had some intense brews. Some over-hopped beastly creations that crush the pallet, but this, by far is the greatest example of mad science I have ever had the chance to experience. I hardly finished my tasting glass. A whole bottle would be punishment.
In truth, I expected something a little less intense, certainly more drinkable. I would recommend trying the individual achievements of either of these establishments, but their combined forces has created one of the most awkward beers I have ever tasted. It does come in a nifty pink bottle, though I don't think that does enough to deal with the flavor or price tag.