No Comments
The Joys of Summit Drinking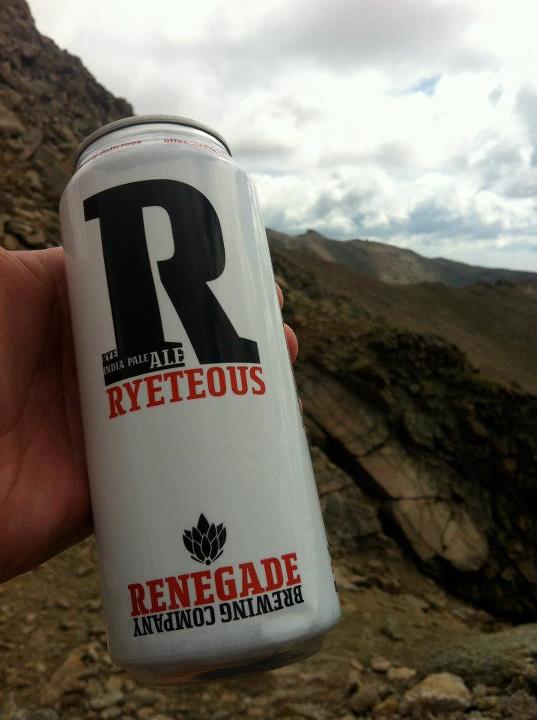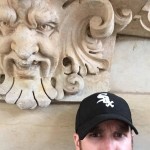 "How long did it take you to acclimate to the thin air?" Coloradans hear this from visitors, from bands we catch at Red Rocks, and from people who have lived here for years. It's a legitimate question. I still have days when I feel like all of the progress my lungs have made has gone completely out the window—gasping for air after a run like I just moved last week. It's a good feeling once you finally feel that you've made the adjustment. So, we continue to push ourselves. "I'm fine at 5,280 feet, what about 10,000 feet?" And so on, until the ultimate test of a Coloradan's mettle is conquering a 14er. For those of you who don't live in Colorado, a 14er is a mountain that exceeds 14,000 feet.
I was a teenager when I hiked my first 14er. My friend and I went for the 26 mile round-trip route on Pikes Peak in one day, mainly because we didn't know any better. We should have been struck by lightning or succumbed to altitude sickness, but we made it out unscathed. There was such a sense of accomplishment once we actually reached the summit, but I recall thinking two things immediately upon finishing the first half of our hike. "What the hell is with all these tourists staring at me like I'm a freak?" and "Boy, I could really use a beer right now. Now I get beer." Mind you, this is well before I started drinking. It just made sense that this would be the way people would celebrate something like this. You've just been working your ass off for the better part of a day. What better reward than a beer?
I was legitimately geeking out about what beer I would bring when my friends and I started planning our hike to the top of Mt. Bierstadt this past weekend. Never mind the fact that it would likely be incredibly cold at the top (it was), or that the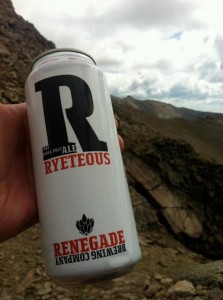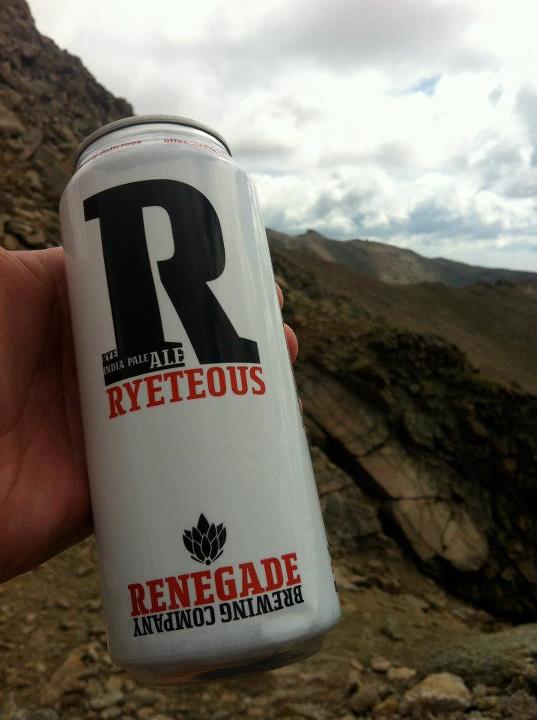 wind would probably make any attempt to open and enjoy a beer a perilous task (it did); nothing was going to stop me from having a proper celebration.
Renegade has quickly become one of my favorite Colorado breweries since its introduction a little over a year ago, so the availability of a tall boy can of their Ryeteous Rye IPA made it the obvious choice. Canned beer is by no means a purely Colorado institution, but I feel an outdoors-oriented state like ours appreciates their existence more than other states. Bottles can be cumbersome, and the relative ease of transporting cans while hiking or trekking to the park make it a better option. We Coloradoans take beer seriously, if you can't already tell.
I made it to the top, snapped a few photos worthy of Facebook, and made my way to a spot where I could crack open my beer and taunt those who didn't think ahead and could only enjoy water. There is really no beer drinking experience that tops looking over an entire countryside 14,000 plus feet in the air. This was the beer-drinking equivalent of nirvana. This was me drinking a beer on the largest porch in the world.