No Comments
News Week in Review | Election Update, Pakistani Girl Released, Otters Save the World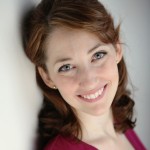 Republican and Democratic Tickets Officially Set
Last week, Romney received the Republican presidential nomination. This week it was Obama's turn at the DNC. No big surprise that the POTUS accepted his nomination for a second term. But it happened. And Bill Clinton came out in support of Obama with a crowd-pleaser of a speech.
At the top of the page you'll find some video of Clinton. Okay, so he's in it, but it's really more about the news truck and the director calling the shots. An inside look into the news.
Friday, new numbers were released showing that job growth slowed significantly last month, however a new Reuters/Ipsos poll released Saturday showed a 4% lead for Obama. If you'd like to see how those polled ranked the candidates on specific attributes, Reuters has the data.
Christian Pakistani Girl Released on Bail
Rimsha Masih is accused of blasphemy. The mentally challenged Christian girl was jailed for two weeks after she was found carrying burned pages that appeared to be from a burned copy of the Quran. In Pakistan, burning the Quran is punishable by death or a life sentence. Supporters of Pakistan's stringent blasphemy laws say they protect the Islamic religion, while opponents claim it is used to target religious minorities. Religious rights groups around the world have been campaigning for her release and pardon. Now some believe an imam at a local mosque may have framed Masih. He has been arrested and charged with blasphemy as well.
Tornadoes, Volcanoes and Earthquakes
Saturday night New Yorkers watched as two tornadoes rolled through the city. The storm killed five in Texas, but because New York residents had longer to prepare for the storm, no injuries have been reported so far.
San Cristobal, the largest volcano in Nicaragua, erupted three times Saturday morning, causing officials to evacuate more than 3,000 residents. The eruption sent gas and ash spewing 2.5 miles high and created an ash cloud about 30 miles wide. Because of its large diameter, officials are recommending that the surrounding air space be closed. The region has been on alert since a strong earthquake hit Costa Rica Wednesday, increasing local seismic activity. Officials estimate that 20,000 people could be affected.
China suffered two 5.6 magnitude quakes Friday, followed by more than 60 aftershocks. Even though a 5.6 isn't huge, seismologists say that these were shallow quakes which tend to create more damage than quakes generated from deeper in the Earth's crust. Province authorities report 64 people have died and more than 6,600 homes have been damaged.
Apple Event this Week: iPhone 5 Unveiling?
Invitations to an event September 12 have members of the tech press all a-twitter. A new feature of the new proposed iOS is Passbook. Passbook stores boarding passes, loyalty cards and coupons, sending push notifications based on where users are at the time. It can even tell if you're at the boarding gate or waiting at Starbucks while you're at the airport and tailors its notifications to your location.
Otters may be Tiny Heroes
More of these cute, cuddly guys could play a bigger role in reversing one of the effects of global warming than previously thought. Researchers at UC Santa Cruz say areas with fewer sea urchins, which sea otters eat, see a boom in underwater kelp forests. Kelp pulls CO2 from the air at a highly effective rate, reducing the amount of Carbon in the atmosphere. Increasing populations of sea otters worldwide wouldn't stop global warming, and would likely have unintended effects on the food chain, so we probably won't start seeing new populations of sea otters everywhere. However, this is the first time animals have been included in models to reduce the effects of climate change. Their inclusion marks a shift in the way we think about solving global warming with a lot of potential for further research.