No Comments
Lessons Learned at Cincy Winter Beer Fest 2013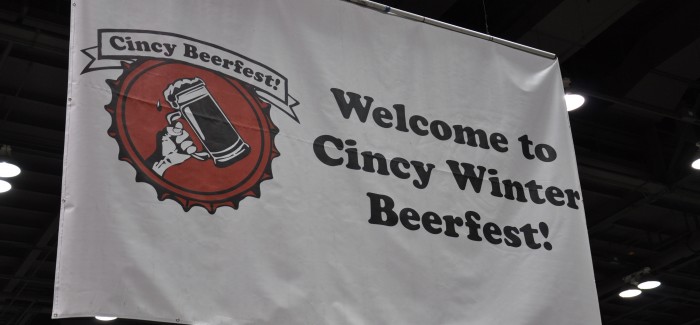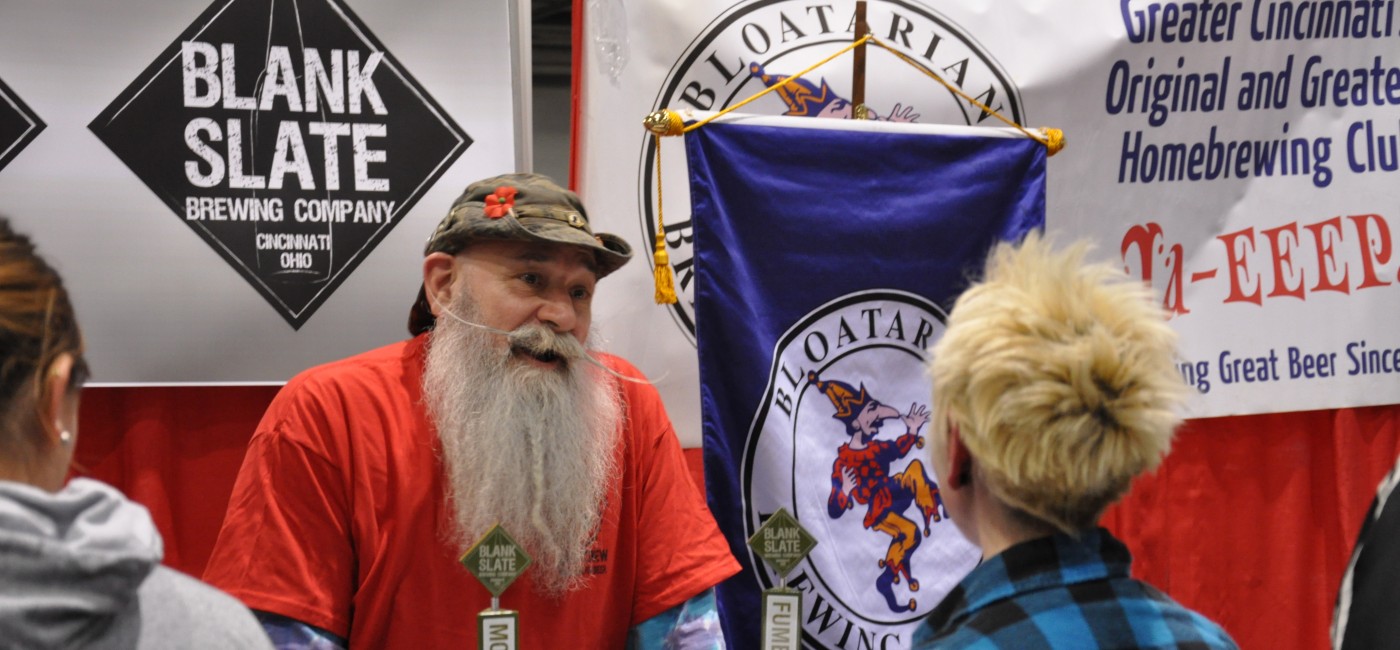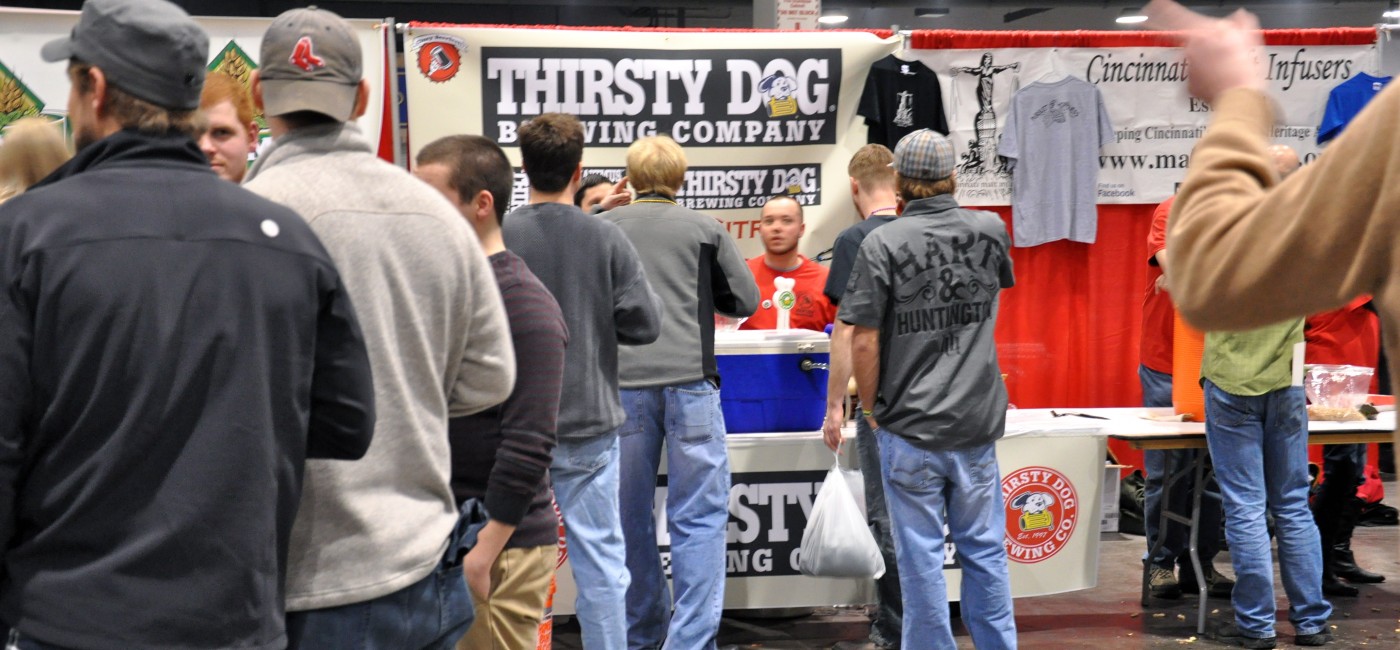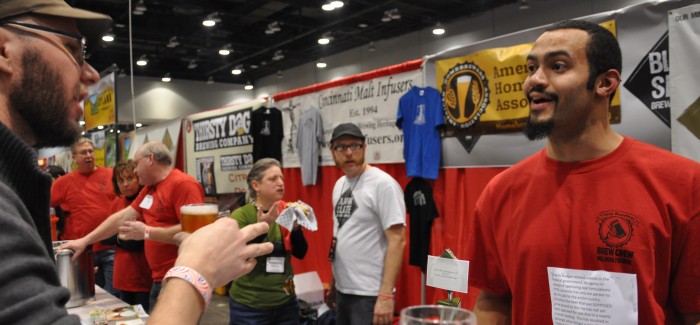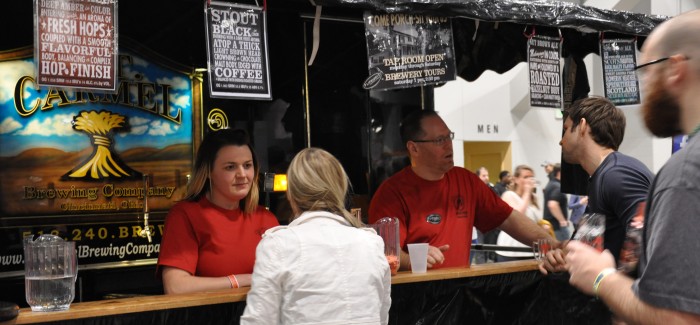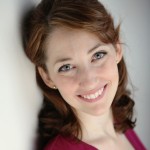 With the culmination of Cincinnati Beer Week, local beer aficionados headed to Duke Convention Center for the grande finale: Cincy Winter Beer Fest February 15-16. I went Friday night to snap some pictures knowing basically what was in store— a lot of beer, some new favorites, probably a little bit of hilarity— and when I left I had a night full of lessons captured on film. Here is a list of the top 5 things I learned at Cincy Winter Beer Fest, in photos.
1. Go on Friday night and get a VIP ticket.
There were still plenty of people there, but between getting in early and the lines being shorter than Saturday, which is typically busier anyway, we crammed a lot in to the few hours we were there.
2. There is currently only one person in charge of tasting beer to approve new recipes for the whole country.
That's right. If you can't read the image above, it states "Due to budget related cutbacks in the federal government, the agency in charge of approving beer formulations (TTB) currently has only one person to do this job for the entire country. Therefore the beer that was SUPPOSED to be poured on this tap has not yet been approved for sale due to a nearly 2 month backlog. This has resulted in (amongst other things) a loss of tax revenue along with depriving you of the opportunity to taste it at this event. I apologize for the inconvenience. Take it up with your Congressperson….. Sincerely— SHROOMINOUS— Shiitake Brown Ale."
3. Don't miss the Collaboration Brew.

Lindsay wrote about this beer a couple weeks ago, and I had been eager to try it ever since. It did not disappoint. If there hadn't been so many amazing beers to try, I would've come back for it over and over again.
4. It is never a good idea to try the hottest hot sauce. No matter what.

I'll let the pictures do most the talking. I think you'll get the idea.
5. If you ask a stranger with a camera to take a photo of you and your friends, they likely will.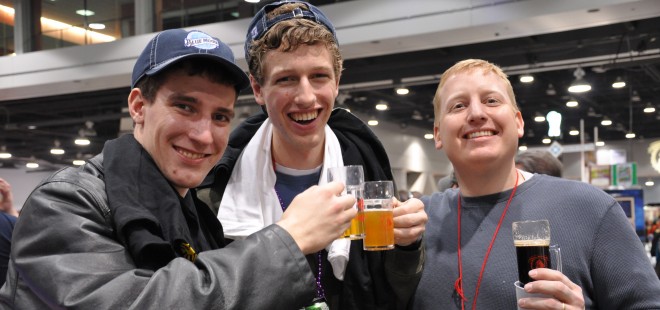 These guys are the case in point.