No Comments
Ultimate 6er | Beer + Beer = Mixed Beer!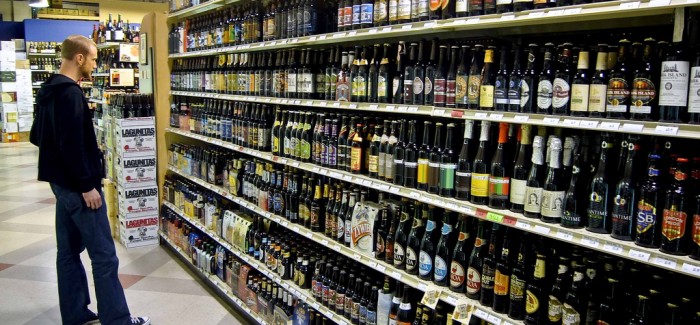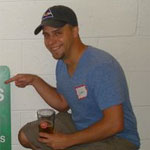 Have you ever found yourself agonizing over choosing between two beers? In some cases, the best solution is do get both and mix them. Perhaps you have heard of a Black and Tan ( Stout & Pale Ale), a Snake Bite (Stout or Lager with Hard Cider), or a Black and Blue (Stout & Wheat (Blue Moon)).  Most people associate these mixed beer drinks with Guinness + ____ , but there are some other great mixed beer variations out there. I propose to you this ultimate mixed beer 6er!
Dirty Hoe
Yes, I know what you are thinking… This one is particularly fun to order and see the reaction of those around you. However, given the ingredients, you will likely need to be in a bar with a good beer list, which also comes in handy in that the bartender will know what it is without asking you for the secret combo.  3/4 Hoegaarden 1/4 Lindemans Framboise – Think of it as a different variation of a raspberry wheat, with a little tartness added. Any available wheat can be substituted for the "Hoe", but it just doesn't live up to its name without it.
PB& J
Even I think this one is a bit weird, but it's quite good. 1/3 Tommy-knocker Maple Nut Brown + 1/3 Angry Orchard Cider + 1/3 Lindemans Framboise . Substitute any good Nut Brown, a quality cider, and any lambic to your desired taste. Maybe even use Abita Strawberry? Mmmmm.  It's Peanut Butter Jelly Time.
Brew-mosa
Ok this one is cheating a bit, but if you are ever at breakfast and just want a beer without looking too ridiculous to your non- beer loving friends,  ask for this one. Sunshine wheat with a good splash of OJ or  pineapple juice. Substitute your favorite or best available wheat or wit.
Milk(stout) shake
Ever want a stout on a hot day but don't want such a heavy beer? never fear, the Stout shake is here! This one is a personal favorite of mine that you can make at home in the summer and enjoy on your porch.  Left Hand Milk Stout Nitro poured over a good scoop of vanilla ice cream. Let the ice cream melt a little bit and stir into the beer for a tasty beer-sert. Could work with your favorite available beer, but tends to taste best with darker brews.
Ale-jito
A lot of people have heard of the Corona-ita, a margarita with Corona added, so give this one a go . 2 Mint Leaves muddled in 1 teaspoon of sugar and a little lemon juice. Add your favorite ale. I suggest a Pale ale such as Dave's Pale Ale or a German Dunkel. Be careful on the pour  because this one will produce a lot of head. Garnish with peppermint and lemon if you wish!  MMMMojito!
JuHop
I know there are some hop-heads out there, so this one is for you. Citrus and crisp flavors tie in with the hoppy floral-ness of the IPA. 1/2 Left Hand 400 pound Monkey with 1/2 Left Hand Good Juju.
Enjoy!
Justin Hatfield is the founder of the Denver Draughter's Homebrew club and the Colorado Craft Beer Lover's Meetup. You can join both groups here.