No Comments
Will Travel for Beer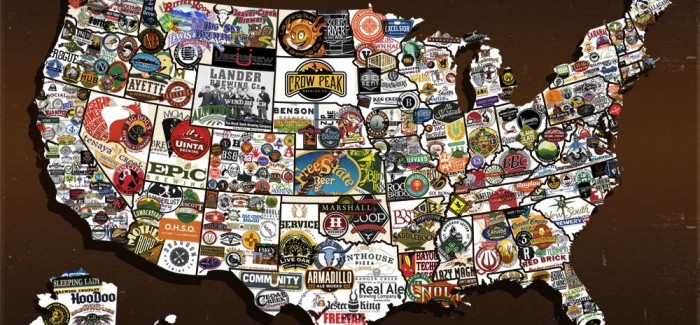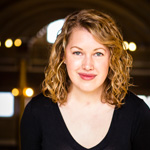 This summer is busy with travel for me. I live and work in Colorado, but my out of state adventures will have brought me to San Diego, Minneapolis, Maine, Montana, Portland (Oregon), and Seattle by the end of the summer. I do not normally travel this much in one season, but sometimes life just keeps you busy like that. While I don't look forward to being gone so often, I am looking forward to my new favorite hobby in a new place-drink the local beer.
A few breweries distribute across the majority of the United States: New Belgium, Sierra Nevada, and Samuel Adams to name a few. While there are some beers you can find across the country, the norm is regional beer. I work for a locally distributed brewery. In order to drink the beer we make, you have to be in the Front Range of Colorado (unless you're any of the places I'm visiting, I tend to travel with some of our cans). Each place I visit this summer has places similar to my small, local company and you must be in that region to drink that beer. What a delight! Each region has it's own craft beer culture and flavor; you have to be there to experience it.
Now, my favorite way to get a local brew is to visit a tasting room. Some breweries are so small, a tasting room is the only way to drink what they make. When visiting a tasting room, not only do you get to try something made locally and fresh, but you can get a feel of the culture of the place. I think one of the best ways to get to know a new city is to talk to locals in the neighborhood brewery. They'll tell you about their favorite breweries, restaurants, what's good to see and what's fine to pass up. Before you follow the travel plans of a stranger, have a taste of their favorite beer and see if you appreciate their taste.
Some local breweries are able to package their beer and sell it in stores. If you can't get to the tasting room of a great, regional brewery you still can try what they have. Stop by a store that carries craft beer and see what there is to buy. Sometimes I want to try a local beer but can't drink a whole 6-pack while I'm there. Usually I'm visiting friends, so it's a great opportunity to show gratitude to my host by buying a few types of beer and leaving the rest with them. It's also fun to buy something to bring back in a checked bag, or even better when driving (you can bring so much more!). The job of someone working at a liquor store is to help you pick out something you'll like. You bet they can make a recommendation of a local beer you can't get otherwise.
I've found that American Craft Beer varies by region. The west coast loves hoppy IPA's. In San Diego nearly half the beers on tap were IPA's. I'm from Wisconsin which has predominantly German styles. On the east coast you'll find more English and Belgian beers. Just like a southern twang or Minnesota "Oh" the style of a region can be as distinct as an accent.
So as I enter the summer with San Diego and Minneapolis recently under my belt I realize that I need to budget for more than just my flights. I've become skilled at packing to protect cans and bottles and watching the weight of my baggage. If anyone has recommendations for my following trips, I'd love to visit your favorite local brewery too!