No Comments
Event Recap | Epic Brewing 50 Firkin Fiasco in Denver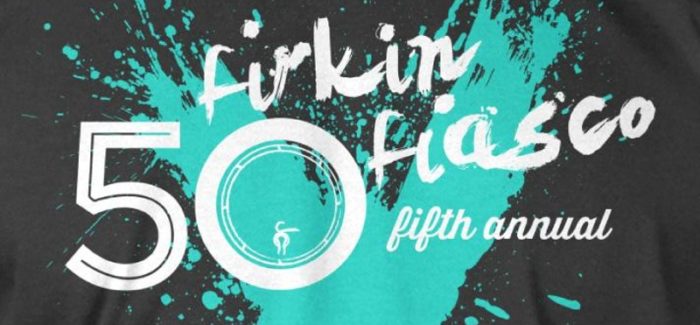 There are few things more inviting than a dimly-lit hall bounded by floor-to-ceiling barrels donned with party lights, all leading the way to a destination where 50 firkins await. Held concurrently with GABF, the Epic Brewing 50 Firkin Fiasco provided beer fans with a bevy of experimental beers along with a plenty of food and live music.

As David Thompson of PorchDrinking.com noted in the event preview, the genuinely unique nature of firkins involves its capacity for experimentation. In Thompson's piece, Epic Brewing's Communication Director Matthew Allred noted, "Firkins are a great way to experiment with interesting ingredients and take an exceptional amount of skill to execute. Plus they appeal to our ceaseless desire for variety."
The epitome of experimentation existed with a firkin located at the end of the aisle in a room full of foeders: Hop Syndrome Lager with Gravlax, Lemon Peel, Dill, Salt & Dried Salmon Skin, brewed in collaboration with Rosenbergs. To say this beer thumbed its proverbial nose at Reinheitsgebot is an understatement. The aroma reminded one of walking into a delicatessen, and the taste didn't stray too far from that initial feeling. The dill indeed came through, and the salt remained on the tongue through the finish. Although experimental, the malt foundation kept the beer in check. I'm not sure I'd bring home a six pack of it, but it was fun to try!
Not all beers pushed the envelope like one containing salmon skin, but every firkin involved something compelling, which were mostly arranged by theme in sets of three. Only the limitation of our livers inhibited one's ability to try each of the fifty firkins, notably if you arrived after attending the first GABF session.
For this writer, the standout beer proved to be the Double Skull Doppelbock with Peaches & Sweet Potato, brewed in collaboration with Parry's Pizza. Both the peaches and sweet potato shined from start to finish. Although the inviting peach aroma did boost its presence. Sweet, tart, earthy, and with a wonderful body to it. Fun experimentation to be sure, but it was a great beer, period! I'd drink that beer any day, any time, any season. A+!
My favorite trifecta was none other than the whimsical candy battle collection:
Escape to Colorado IPA with Gummy Bears
Escape to Colorado IPA with Swedish Fish
Escape to Colorado IPA with Sour Patch Kids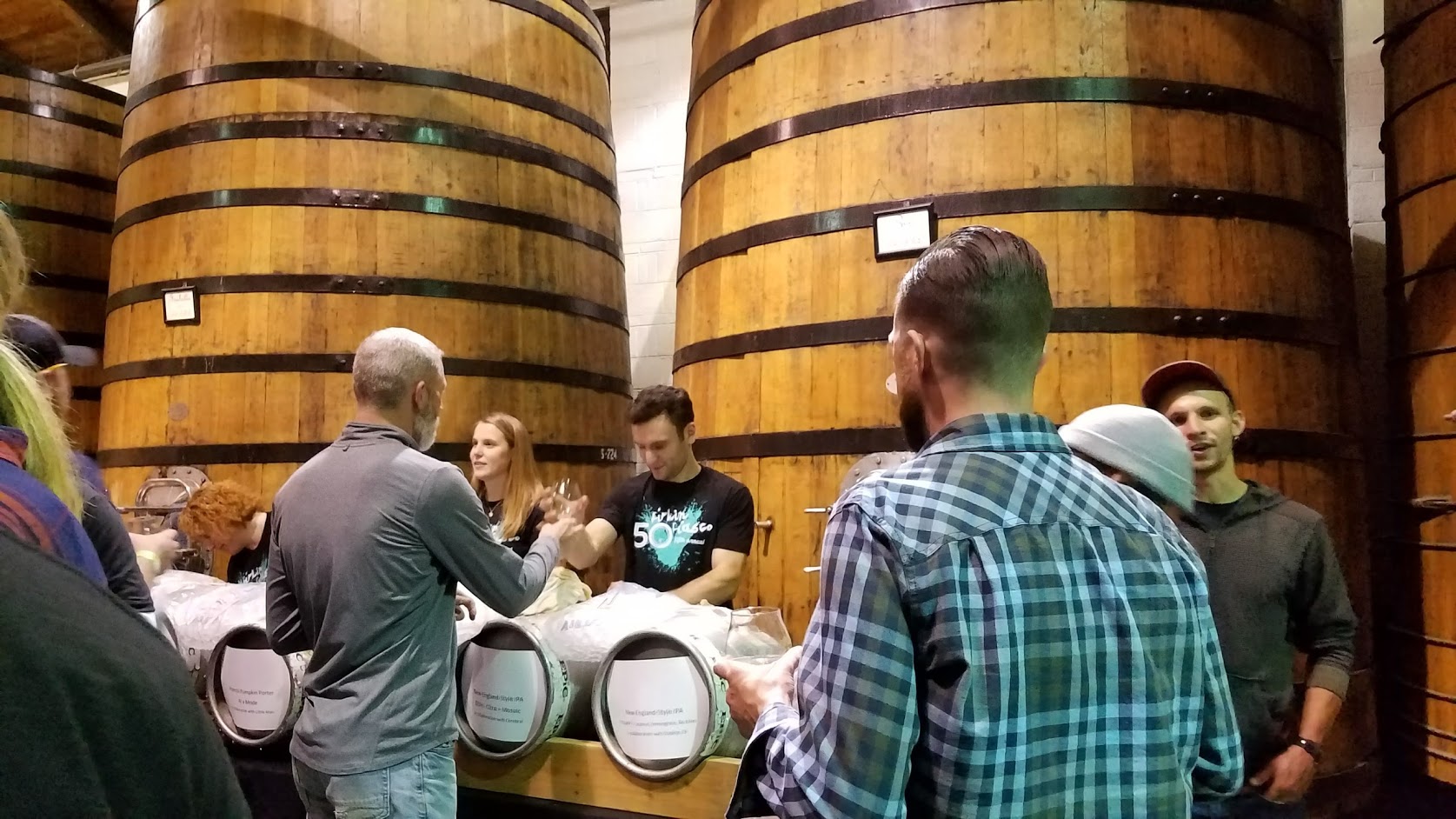 While they may all sound crazy and weird (okay, it's a little crazy and weird), outstanding, exceptional flavors emerged from the all three variants of the Escape to Colorado IPA. Personally, I liked Sour Patch Kids, but the debate among the group surrounding me — a hilarious argument if there ever was one — proved there was no winner. Eh, who am I kidding? It was Sour Patch kids. Don't let anyone tell you otherwise!
In truth, the 50 Firkin Fiasco should not be dissected, beer by beer. It should be fun, and it was. Besides, each beer demonstrated skillful artisanship so that almost every beer was not only a bit quirky but also damn good. Throw in a live band, some seriously good food, a fun crowd and a delightful atmosphere, and you end up with one stellar night.
GABF week in Denver is a celebration of beer, and Epic Brewing helped turn the party up to 11, from salmon skin and sriracha to cantaloupe and Cocoa Puffs!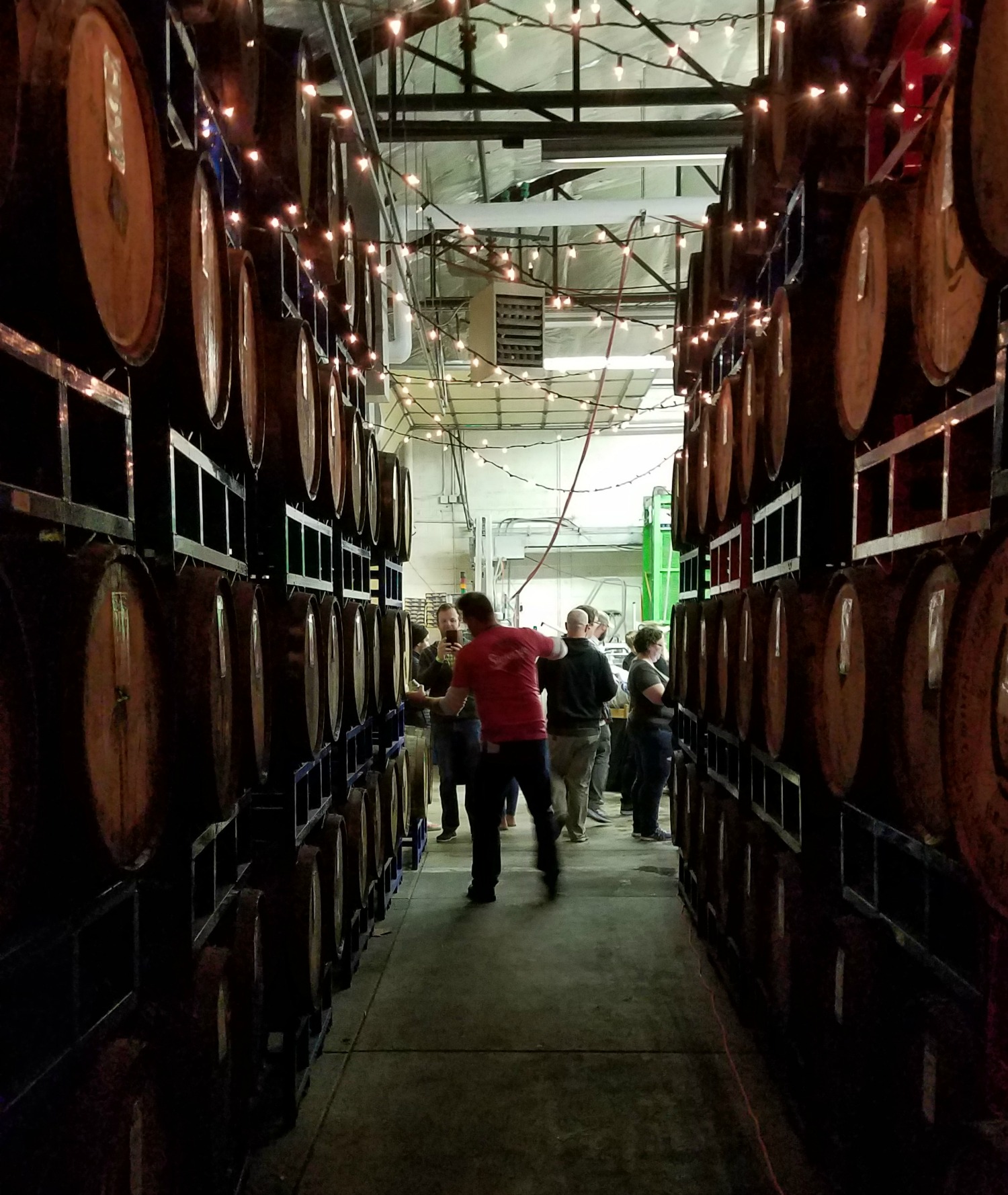 ---