No Comments
A Former World of Beer Drink It Intern Shares His Experience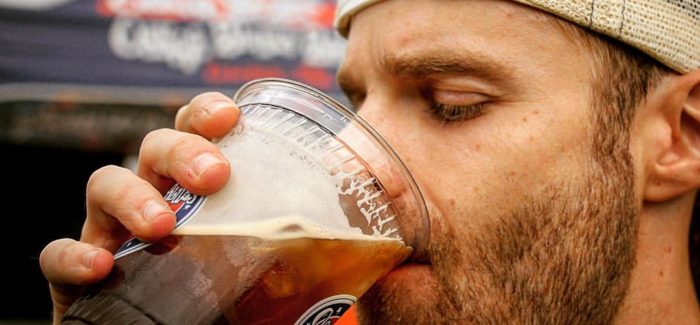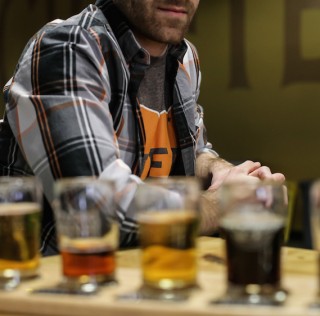 The World of Beer franchise is becoming well known for their "Drink It Intern"  program, and the 2017 summer interns are already underway. Here's how it works: First they choose three winners. Then they travel around the country, and internationally, to document beer stories. Note my use of the word "document" and not just "drink beer and Instagram." As a member of the first class of Drink It Interns, I can say the experience is just as amazing as it sounds, but there is a lot of work involved. Thousands of people entered, and hopefully, this will explain a little of how this process all works.
https://www.instagram.com/p/BITIaC4BQjL/?taken-by=rogueales
The Internship
Much of what I did last summer went beyond just "getting paid to drink beer and travel." Although that was a vast and enjoyable part of the job, much of what I was doing was filming, interviewing, hosting, and editing untold stories in the world of beer. Our job was to bring to light things people may not know about such as the incredible philanthropy stories from the Guinness family, or that Charles Wells Brewery still uses water from a well they drilled in 1902, or how BrewDog made the highest ABV beer in the world. Those were the sort of stories we found during our beer internships.
What does it take to become a Drink It Intern?
To become a beer intern you do not have to be a beer expert or Twitter guru. It's not about how cool you look on Instagram, or how many breweries you visited in 2016. To win a beer internship you should be a well-rounded content producer in videography, photography, writing, and it helps to have an interesting personality and basic knowledge of beer. You must be a "one-man-band" when it comes to content creation. Not just an expert at sending out the perfectly crafted tweet. Years prior to winning, I produced (filmed, hosted, edited) a beer web series called, The Beer TrALE, where I documented stories in the craft beer industry.
https://www.instagram.com/p/BJvwcJmA-L6/?taken-by=thebeertrale
Surprising Best Experience
Despite all the sweet places I went, one of my most found experiences was being sent to Oskar Blues Burning Can in Brevard, North Carolina. Since I live in East Tennessee, this was just a short drive from my home. Some might think that going to Scotland, or free tickets to the Firestone Walker Invitational in California would be my answer. Although I had a great time everywhere I went, the point is, sometimes the best beer experience you can have is just right around the corner.
https://www.instagram.com/p/BH7En4SDWr8/?taken-by=oskarblues
Well, there you have it! The nuts and bolts. A tip of the hat to the 2017 interns (and future ones too). I hope you enjoy the experience as much as I have!
---