No Comments
Tap 'N' Run Denver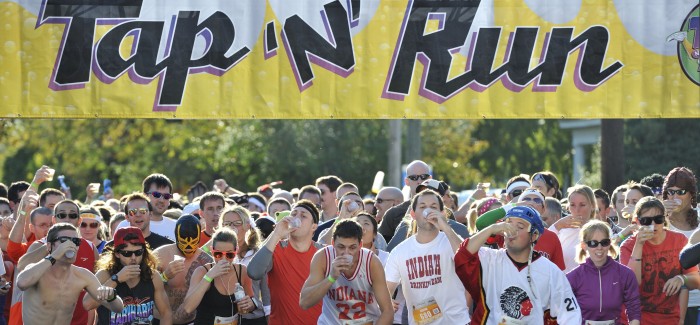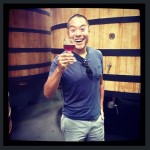 Sure you've run marathons, perhaps you've run up and down a mountain, hell maybe you've run through mud, fire and obstacles, but do you have the gastrointestinal fortitude, for the Tap 'N' Run, taking place this Saturday at 2 p.m. in Denver?
The Tap 'N' Run features all of the required elements for a successful beer event, crazy costumes, even more outrageous awards like best mustache, and biggest belcher, an after party and of course the most important detail, chugging 4 oz glasses of beer at 3 different stops over the course of a 4K race. Participants are encouraged to get creative with their outfits, run/jog/or walk as a team or with family (who are of legal age of course) through downtown Denver and get in the spirit of throwing back barley pops while getting their sweat on.
PorchDrinking readers will also receive a special discount of $5 off registration when signing up for the Tap 'N' Run by using this special registration code: PORCHTAPS at checkout.
Besides we could totally think of several things harder then running and chugging beer… like:
Running and chugging milk
Running and chugging Sriracha
Running and chugging Avery's 17% ABV Rumpkin
Running the morning after GABF
Running after eating at Golden Corral
Running and eating fried chicken
Running and being fed lard from Paula Deen
Running while carrying Paula Deen
Running and getting a haircut
Running and juggling fire sticks
Running while listening to Creed
Running while listening to Nickelback
Running while being chased by a hungry leopard
Running through mud, obstacles, electric wire, fire, and seriously why do people pay for those ridiculous races?!
Running and not getting beer…
So yeah… you could do worse.