No Comments
The Ultimate 6er Guide to Thanksgiving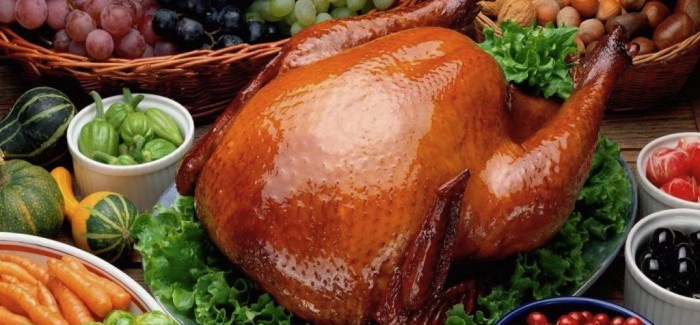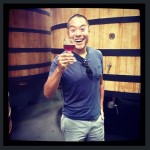 Thanksgiving falls short to only Amurrrcuhhh Day as my favorite holiday because it's basically the O.G. (original gangsta) of Amurrrcuhhh Days. And there is nothing better about Thanksgiving than the gluttonous consumption of turkey, taters, OFGBC (old fashioned green bean casserole), stuffing, gravy and, of course, beer. This year PorchDrinking wanted to ensure that you had the perfect sixer for your Thanksgiving meal. So, without further ado, your Thanksgiving edition of the Ultimate 6er.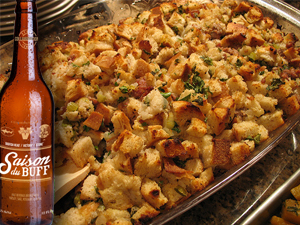 Saison du BUFF is a 6.8% ABV saison brewed with parsley, sage, rosemary and thyme. The beer is brewed three times, once at each brewery using the same recipe. The savory spices will pair well with salads, goat cheeses, and turkey.
---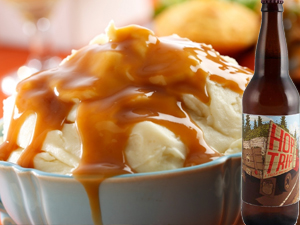 A pale ale with a uniquely bright citrus punch and fall spice. This beer will pair very well with gravy or roasted Brussels sprouts. It's not too heavy nor is it too over powering so it'll help you ease into the bulk of the meal.
---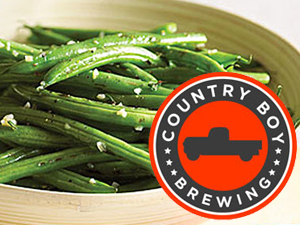 While this offering is a little bit harder to find (only in Kentucky), the fall porter works perfectly with slight pumpkin flavors, perfectly subtle amount of spices, and like many others on this sixer list, isn't too heavy to consume with a Thanksgiving meal.  If you're looking for a pumpkin beer to go with the entire meal, this is a perfect compliment, and best yet is that it finishes with that pleasantly slight pumpkin flavor.
---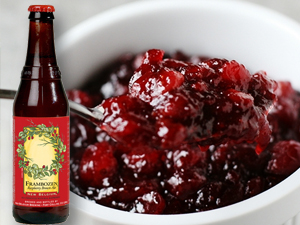 When I think Thanksgiving beers, my mental beer menu immediately flips to Frambozen. This is a raspberry brown ale that compliments the cranberry dishes best but also pairs with basically the entire meal. Frambozen, brings an understated amount of tartness, isn't too heavy going down and is found only in the winter months. Pick up a 6er of Frambozen and become the beer guru of your Thanksgiving meal!
---
What hits initially is the pumpkin pie aroma along with the taste of nutmeg and cinnamon. This slightly heavier offering is made with 17 lbs of sweet potatoes and that sweetness is present but not overpowering. This is definitely a staple of a Thanksgiving beers must have list!
---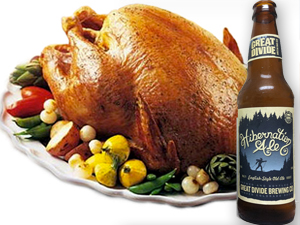 If you've still got a few belt loops left to loosen and the family is really starting to wear on your patience turn to Great Divide's Hibernation. This winter warmer weighs in at 8.7% ABV and while you can certainly feel that adult juice going down, it's got a great caramel-y sweet taste. End your night with Hibernation to jump past the tryptophan and right into debauchery town.
---