No Comments
Great Lakes Brewing | Blackout Stout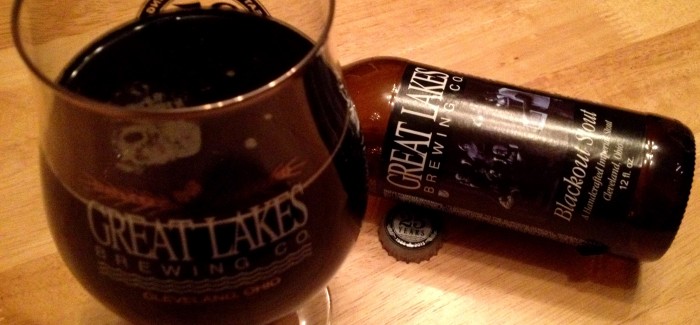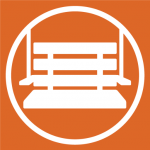 Great Lakes Brewing Co.
Blackout Stout – A Handcrafted Imperial Stout – 9.0% ABV
Picture this—You walk into a local bar and you see Hopslam on Draft, so you decide to snatch one up and slam it down. Why wouldn't you? While you think about you next choice in life, you decide to have another. "So what you else do you have on draft?" – You find yourself asking the cute/sexy bartender (which is always a plus). "Did you say GLBC Blackout Stout? And it's on draft?" So you place your order.
The next thing you see is this marvelous dark liquid coming out of the tap and into your cup. You notice colors of coffee and then watch it darken as it settles into your cup. The mild frothy head is simply a perk. Next, you decide to smell the beer and you pick up notes of dark malts, coffee, and a velvety mix of vanilla and brown sugary goodness. So you take your first sip and it is nothing short of amazing. Strong coffee, luscious dark chocolate, roasted malts, and a mild amount of hops to perfect this concoction. You take a few more sips and chat with the guy/gal sitting next you. The next thing that you remember………
It is 0530 is the morning and your alarm is going off. "What the hell happened? Was it all a dream? Did I actually go out last night? and most importantly did I remember to brush my teeth"?? These are all very appropriately questions for one to have under these circumstances. But sadly, they are ones that you may never truly know the answer to. What I can tell you….is that you should think twice before you drink two beers with names like this. Unless you enjoy going out for a few drinks and being slammed into your place (Hopslam), and then being forced into a state of unconsciousness after that (Blackout Stout)….deja vu?? Nah…I would never do a thing like that!!
So the next time you decide to go to your local bar, listen to the title of the beer. It may stand for a lot more than simply a catchy title. You have been warned! That is all….
Drink up my friends!!
Kyle B.