No Comments
Hunahpu's Day: A Local's Perspective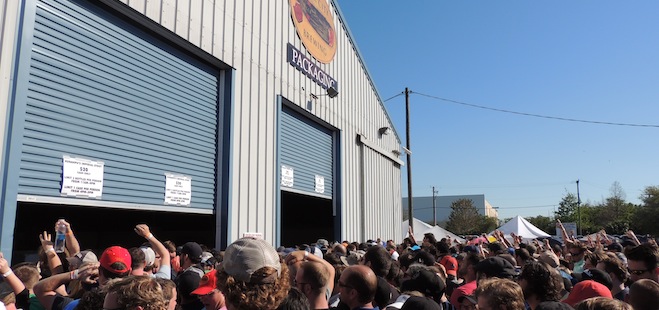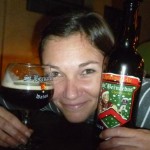 It is hard for me to believe that Cigar City Brewing is only five years old. Since its inception in 2009, the brewery has seen rapid exponential growth, gaining global notoriety and consistently collecting accolades in a wide range of categories. Cigar City's most limited and coveted brew is Hunahpu's Imperial Stout, which is brewed once a year and only available directly from the brewery. Aged on cacao nibs, ancho and pasilla chiles, cinnamon, and Madagascar vanilla beans, it is widely regarded as Cigar City's finest offering, and I can attest to that. I usually get a bottle in March, and then drink it around the holidays. If I share my Hunahpu with you, you know you're special.
When Hunahpu's Stout took first place at the Atlanta Cask Festival in January 2009, Cigar City was still relatively unknown. This was the first beer they made that really took off for them, and solidified their presence in the craft beer industry. In March 2010, Hunahpu's Day was created as a way to celebrate Cigar City's first year anniversary with the beer that put them on the map. In the next four years, attendance jumped from a few hundred people to approximately 8,000 people in 2013.
This year, owner Joey Redner wanted to try something a little different, smaller and more intimate. Instead of just standing in a long line for hours waiting to buy bottles, he created a tasting festival and ticketed the event, limiting attendance to 3500 people. There were beers from all over the place, many of which aren't normally available in Florida, and rare Cigar City beers were scattered throughout. There was a strong Florida brewery presence as well, along with homebrew and food truck setups. It was all set to be a great celebration of Cigar City's fifth birthday, of Hunahpu's and many other rare beers, and of the friendships and social connections that come about because of beer.
If only the 3500 original ticketed guests had showed up to the event, everything would have been perfect. Actual attendance estimates range between 6,000-8,000 people, many of whom had counterfeit tickets. Once the ticket scanners at the entrance realized what was happening, the decision was made to let everyone in, based on the theory that they had, in good faith, paid someone for the ticket. I was there, and I can tell you that it got packed pretty quickly. It became a perfect storm of crowding, drunk people, and a bottle shortage — and then it got ugly. I was lucky enough to get two bottles, and someone snagged one of them and ran. I was also buzzed enough to be brave, and I chased him down and took it back, chastising him for being…well, an asshole. There were people fighting, banging on the brewery doors, and chanting. At that point, I was pretty sure a riot was starting, so I snaked through the crowd and got out of there fast.
The next morning, Joey Redner announced the end of Hunahpu's Day, stating the beer will go into regular distribution starting in 2015. He offered refunds on tickets, made all beer free on Sunday at the Cigar City tasting room, and announced they will brew a second batch of Hunahpu's Stout to make up for the bottle shortage. As a Tampa native who has been a big fan of Cigar City since its earliest days, I was really disheartened to hear that Hunahpu's Day is over for good. It makes me incredibly sad that the actions of the ticket scammers caused the death of an event that has so much potential to be good for my hometown. Even though this particular day ended badly, the fact that 8,000 people showed up and wanted to participate demonstrates a strong desire for this type of festival in Tampa.
I, for one, had a total blast that day, and even the craziness at the end did not ruin it for me. All in all, I got to try sixteen different beers, including the extremely rare Hunahpoopoo Stout (a Kopi Luwak aged version). I discovered and fell in love with Proof Brewing, got an actual big hug with my Big Hugs Coffee Imperial Stout from Half Acre Beer Co., ran into lots of old friends, and made a few new ones. To me, this is the essence of a beer festival. I think that, with a larger venue and a professional ticketing agency to combat fraud, more people could enjoy the same experience I did. I sincerely hope that, as Cigar City's sixth anniversary approaches next year, Joey Redner reconsiders his decision and shows Tampa the best Hunahpu's Day yet.