No Comments
Cord-Cutters: The Future of TV?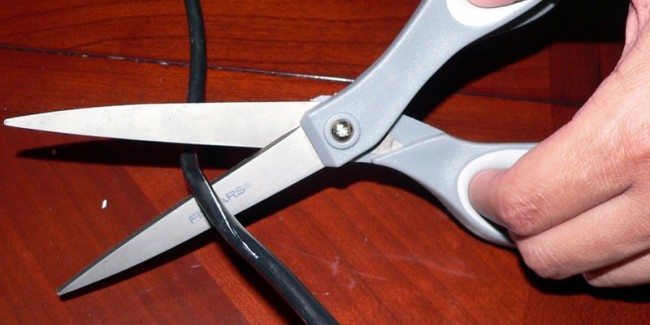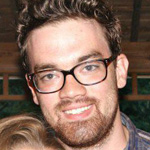 I'm a cord-cutter. I don't have cable. And yet, I love television. I love it a whole lot.
Like many people of my generation, I've decided to forego the old cable-box in favor of acquiring my pop culture through other means. I catch my programming through streaming services, over-the-air antennae, and a few other methods (I can neither confirm nor deny the use of torrent downloading).
This past week, I switched internet providers, still foregoing cable packages offering anywhere from 30 to 800 channels of content at an added price of anywhere from 15 to 70 dollars extra per month. Why shell out the extra cash, I figure, if I can absorb all my favorite pop culture while still cutting the cord?
Between my renewed conviction to stay off cable and the major networks' upfront announcements this week, I've been thinking… what's the future of television? What follows is one optimistic cord-cutter's vision for the future of TV… followed by a few pesky facts that might get in the way of my dream. Here goes.
-Creators of great online content will now create great TV content
It's not just Netflix and Amazon that are crossing into feature TV programs. The people who make high-quality, low-cost videos on the internet will soon be crossing media into the TV. Need proof? Just look at FunnyOrDie.
When it started, FunnyOrDie was Will Ferrell's foray into the internet world – a star of TV and movies going to the internet world. But now the site, with its viral content from "The Landlord" to that "Between Two Ferns" episode with President Obama, is going mainstream; its leaders believe their creativity can compete with even the most well-established Hollywood studios.
Look at "Billy on the Street," the game show starring Billy Eichner which started as a brief web series. Or check out "@ Midnight" on Comedy Central, a perfect excuse for celebrities to make social media jokes about pop culture while on their own TV show which promotes social media. Even big names like Tobey Maguire and Kristen Wiig will jump in for a Funny or Die series on IFC like "Spoils of Babylon."
In the future, the people who make good stuff on the internet will be able to pretty seamlessly and successfully move onto our TV sets.
-Advertisers will have a much better idea of what people watch
Ever heard of Nielsen ratings? It's a system in which a company tracks what 20,000 American households watch – yes, only 20,000 – and extrapolate that to determine what ALL of America watches. That information is used by networks to determine which shows to renew and cancel, and is used by advertisers to decide how much money to spend to run spots on each program.
Of course I'm no mathematician, so I'll take the word of smart people when they say that 20,000 households is a statistically satisfactory cross-section of America in terms of deciding what goes out on the air. Part of me suspects that maybe there's only one person in America who likes "The Big Bang Theory" and he's just watching on 20,000 Nielsen boxes at once, but that's just a guess.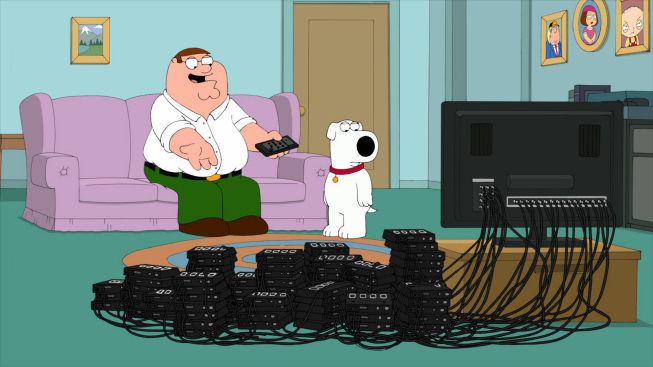 But look at Netflix. There's no doubt that "House of Cards" and "Orange is the New Black" – among other series and documentaries – have been big hits for Netflix in terms of buzz and viewership. But they have no obligation to tell anyone how many households watch their stuff. They collect their money from users, not advertisers. And they have access to precise numbers on who watches what and for how long.
Going forward in the future, more content providers will start to take their online numbers seriously. Household units, meanwhile, will be able to give cable companies (and maybe a company like Nielsen) a very precise picture of what's really popular across the country. So maybe, just maybe, a few more "ratings-challenged" series will have a chance at survival.
RIP, "Community."
-We won't need on-screen hashtags to use social media
Ever get distracted by that "#jackisback" info on an episode of "24?" Do you resent being told to talk about "Scandal" on Thursday nights using the hashtag "#oliviapopeprobs" or whatever the hell that show is about?
Fun fact: a study shows that 62% of people watching TV at home also have a computer in use while they're watching. Meanwhile, 41% are actively using a smartphone while watching. So we don't really need an excuse to run to Twitter or Facebook to talk about what's happening.
First runs of any show will naturally draw people to social media as they tell their friends what they're watching (and enjoying, or hate-enjoying). We'll re-tweet the comedians we follow who also are live-tweeting. We'll favorite tweets from the show itself about what's going on.
So finally, we can say goodbye to the on-screen hashtag.
-Content will be available to stream online/on-demand for free within 12-48 hours of its first run, REGARDLESS of what channel it airs on
Maybe you're the type of person who runs to Hulu the day after your show to catch up on what you missed because you were out at night – or you don't have cable. But doesn't it bother you that stuff you watch on FX, HBO, Showtime, AMC, MTV, etc… all that stuff is really hard to get to (at least legally and for free?)
Given that online streams and TV cable box on-demand services have incorporated advertisements that cannot be skipped by the user, why not broaden the availability of content to cable-cutters by making everything available nearly instantly, for free, with revenue generated by in-program ads?
And if you're thinking, "But Andrew, if they allow people to watch on-demand, no one will ever watch live!" Not quite!
A study shows that between TV sets, laptops, tablets, and smartphones, a LARGE majority prefer watching full-length movies and TV episodes on TV sets. People don't enjoy live events or sports on tablets or smartphones. We'll watch short clips or viral media on our laptops, but there's a very strong attraction to watching first-run content on a TV set. Channels will have big audiences, then, for their first run, and they can stem the tide of piracy by making revenue-positive streaming available shortly after.
Imagine watching "Game of Thrones" on Monday a day after it airs. You wouldn't have to pay for HBO; you just have to deal with the string of advertisements, and the danger of your loud-mouthed co-workers ruining the details first thing in the morning Monday.
-….Buuuuut I'm dreaming here, to be honest
Cord-cutters aren't just a pain in the butt to cable providers who are missing out on potential customers. They're killing their internet service providers.
Cord-cutters use 7 times the internet bandwidth that their non-cord-cutting counterparts use. All the time streaming video online eats up a lot of data; video streaming actually takes up 25 times the bandwidth that normal web-surfing (read: browsing Pinterest) requires. Just how big a deal is that for the people who are bringing internet into your apartment?
Ask AT&T, for example – they charge their broadband users who use more than 250GB of data in a month. Comcast moved their cap from 250GB/month to 300GB to accommodate all the cord-cutters, but at great cost to their bottom line.
The moment you start talking about cable providers AND internet providers (some of which, mind you, are the very same companies) taking a financial hit for cord-cutters, you can give up on your optimistic projections.
And we haven't even gotten into net neutrality. I'll save that nightmare for another day when I can give it another 1300 words.