No Comments
Fat Head Brewery | Head Hunter IPA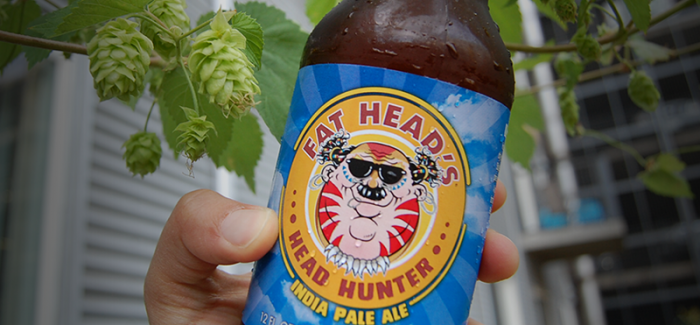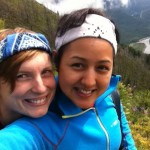 ABV 7.5%
87 IBU
Columbus, Simcoe, Centennial
Pale, CaraMalt, C-15, Cara-Pils
We dismissed Fat Head Brewery's beer immediately the first time we saw that chubby, caricatural face grinning behind sunglasses and a mustache on a bottle of beer. Then, the fat man began appearing, pale, naked, and in a barrel, perched atop tap handles as Fat Head's beer began infiltrating our local bars. His enormous head had several inches on all of the other handles. It was Ohio in the early 2010s, the fat man was everywhere, and we were skeptical. Admittedly, it was hard to determine if the brewery's identity was simply playful, or borderline garishly provocative (along the same vein as, say, Horny Goat Brewery or, to a degree, Big Beaver Brewing). Admittedly, we had not yet tried the beer and were wrongfully judging solely by the cover.
Never would we have guessed that on a warm Colorado evening in 2014 we'd be splitting a coveted Fat Head's Head Hunter IPA from our Ohio stash.  Not only that, but we were wafting it, admiring the color, taking notes, and downing it quite eagerly, as the fat man smiled assuredly up at us. Fat Head's has certainly made a name for itself in past years, not only in our household, but in its midwest regional distribution areas and at beer fests worldwide. The Head Hunter IPA is a classic and a must-try if you happen to come across it (currently, this means you are in Ohio, Indiana, Pennsylvania or Florida).
"Uncivilized and Aggressive" is a phrase printed on the bottle label. Yes, the Head Hunter is a heavily-hopped West Coast-Style IPA from start to finish. It has the most beautiful amber-orange-gold color straight from the bottle, with a thick, rich foam atop. In addition to an intense piney hop aroma, we caught notes of honey, tangerine, pineapple, and a pretty bold alcohol smell. The beer hits your tongue almost like a sour beer. The initial tartness is strong, but then it pulls back, the unique layers of hop flavors unfolding and warmly engulfing the back of your mouth and throat. The hops are balanced starting with the upfront bitterness of the Columbus hops transitioning to the Simcoe hops, which provide both pine and citrus flavors, finally complemented by the slightly floral and citrusy Centennial.The bitterness is stable, and the hops don't gang up on you, even as the beer gets warm. It's one of those beers with a well-earned assertive confidence: the Head Hunter has won over 7 unique awards, placing 10 times total since 2010. Awards include silver and bronze medals for American-Style IPA at Great American Beer Festival (2010, and 2011, respectively), silver medal for American-Style IPA at the World Beer Cup (2012 and 2014), and grand champion at the National IPA Challenge (2010 and 2012). Nice!
We discovered that what Fat Head's brewery lacks in seriousness from a marketing standpoint, it certainly makes up for in its adherence to quality brewing techniques, unique recipes and overall killer brews. We'd also venture to say we learned a lesson in reserving our brewery-related judgements until we at least give the beer a shot. Don't knock it 'til ya try it, right? We have yet to experience any desire to venture out to Loveland, CO for some Big Beaver beer, but I guess we'll keep you updated …