No Comments
Alaskan Brewing Company | Freeride APA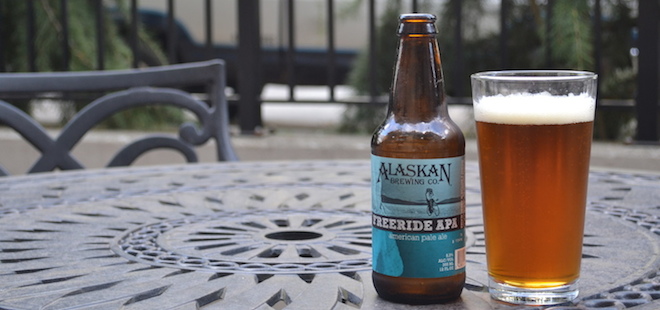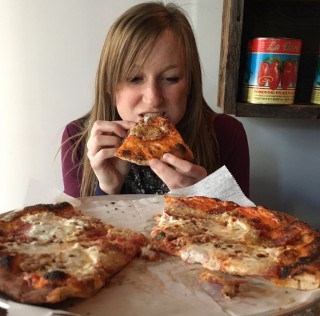 ABV: 5.3%
IBU: 40
I recently started my very first bucket list, which, as a mid-20-something, likely stems from a mix of quarter-life crisis and the awareness of a wonderful, travel-filled summer coming to a close. In any case, so far the list has proved to be an exciting excuse to plan out my vacations for the next five years. In fact, the very first item on the list is "hiking/snowboarding in Alaska," so this week I decided to showcase a beer from Alaskan Brewing Company, headquartered in Juneau. Their Freeride APA perfectly complemented my newfound bucket list aspirations – its label explains, "Freeride is a mountain biking and snowboarding term that can be applied to most any adventure." And since I have a list of about 14 adventures sitting in front of me, why not open up a bottle?
The Freeride APA pours a clear, light amber color with a frothy head. The head fades as you finish the glass but leaves patches of foam that linger for the remainder of the drink. The aroma is floral and green, but not as bitter as you might expect from the Pacific Northwest hops that it's brewed. Hints of peach and tangerine round out the nose.
Upon first sip, you realize that the label was telling you the truth – you really will want to take this beer on any and every adventure. The beer is crisp, refreshing, flavorful, and balanced. The floral notes from the nose make an appearance up front and mix gracefully with citrus and a lightly sweet, bready overlay. The beer is medium-bodied but not chewy, and leans toward the light, thirst-quenching end of the spectrum. It finishes with a brief caramel taste followed by notes of lemon, orange, grapefruit, and floral hops.
It's an easy-drinking APA with the flavor punch to accompany even the grandest of escapades, and the crispness to help you recover as you plan for your next one.