No Comments
The Glass Is Life | GABF Bottles to Try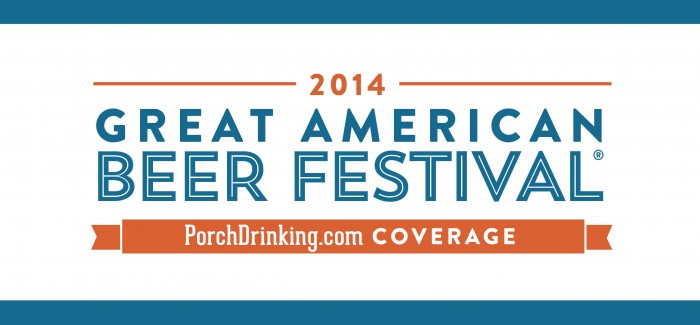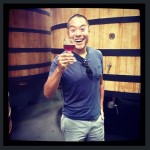 This post brought to you by Glass Is Life. The content and opinions expressed below are that of Porch Drinking.
There's a certain mystique that still exists when cracking open a rare bottle of beer. Perhaps it dates back to the familiar historical allure of opening up a fine bottle of wine. I can't count the number of times I've popped the top to a 750 ml (bomber) or something special, only to have my uninitiated friends marvel at the bottle's similarity to a high dollar bottle of vino.
Admittedly this post is sponsored by Glass is Life, a community that is committed to the use of glass in preserving food and drink, but sponsorship aside the use of glass bottles does conjure up an emotional tie to the way we drink beer.
These "bomber" bottles, and more recently 11.2 oz bottles have allowed brewing artisans to bottle ferment and produce small batch rarities that would otherwise not be able to reach beer fans outside of taproom production. So we decided to compile a list of rare/special/cream of the crop beers that can generally be found in bottles, that we're looking forward to trying or revisiting at this weekend's Great American Beer Festival. Keep in mind there are countless more gems but we wanted to take a moment to highlight a few of our favorite bottled gems!
The Bruery
Bois
Black Tuesday
Hottenroth Berliner Weisse
Tart of Darkness with Cherries and Vanilla
Wicked Weed
Serenity 100% Brett Saison
Oblivion Sour Red
Peach Sour
New Holland
Incorrigible- White Sour Ale
Blue Sunday – Blended Sour Ale
Great Divide
Goose Island
Madame Rose
Bourbon County Brand Stout
Backyard Rye Bourbon County Stout
Bourbon County Coffee Stout
Firestone Walker
Deschutes Brewery
Avery Brewing
Opuntia- Sour Ale Aged in Tequlia Barrels with Prickly Pear Added
Obscuro & Nimbosus- Sour ale aged in rum barrels with ginger and key lime added
Rumpkin- Ale brewed with pumpkin and spices aged in bourbon barrels
Uncle Jacob's- Aged in Bourbon Barrels
5 Monks- Belgian Style Quintupel Ale Aged in Bourbon Barrels
Dry Dock
Barrel Aged Imperial Stout
Bligh's Barleywine
Logsdon Organic Farm
Anything they bring is usually a safe bet
Ninkasi
Keep an eye out for Total Domination or Vanilla Oatis
Russian River
Temptation- Sour Blonde aged in Chardonnay Barrels
Supplication- Brown Ale aged in Pinot Noir barrels from Sonoma County wineries
FiftyFifty Brewing
Eclipse Barrel Aged Stout- Flavors of dark chocolate, espresso, oak, vanilla and hints of tobacco.
Almanac Brewing
Any of the fruited sours will be gold
Karbach Brewing
Portee d'or- A Belgian-style Tripel aged in Bourbon Barrels
Prairie Artisan Ales
Tequila Barrel Branson
Cognac Barrel Beer Wasteland
Coolship Truck
Nebraska Brewing
Apricot au Poivre Saison- Belgian-style Ale brewed with black pepper and apricots aged in Chardonnay barrels for six months
Melange a Trois- Strong Belgian-Style Blonde aged in French Oak Chardonnay Wine Barrels
Foothills Brewing
Sexual Chocolate- A cocoa infused Imperial Stout
New Glarus
Anything and everything especially if they bring Serendipity, Strawberry Rhubarb, Raspberry Tart
Jolly Pumpkin
Ale Absurd
Vivos Y Muertos
Luciernaga
Weizen Bam
Cigar City
Hoppin Frog Brewery
B.O.R.I.S. Oatmeal Imperial Stout
Barrel-Aged Naked Evil Belgian-style Barley Wine
Barrel-Aged B.O.R.I.S. Oatmeal Imperial Stout
DESTIHL Brewery
Wild Sour Series: Counter ClockWeisse Berliner Weisse
Wild Sour Series: Lynnbrook Raspberry Berliner Weisse
Wild Sour Series: Here GOSE Nothin'
Wild Sour Series: Flemish Amber
Wild Sour Series: Adambier
Saint Dekkera Reserve Sour Ale Series: Sour Quad
Saint Dekkera Reserve Sour Ale Series: Sour Crabapple
Brooklyn Brewery
Sorachi Ace bottles
Cuvee Noire bottles
Funkwerks
Raspberry Provincial
Deceit
Epic Brewing
Brainless on Cherries
Big Bad Baptist
Elevation
Copper Kettle
Mexican Chocolate Stout
Sobremesa
Black Bottle
The Last Unicorn- Raspberry Tart Cherry Lambic
Aspen Brewing Company
Liquamentum
Hell's Half Acre Barleywine (bottles)
Paradox Brewing
Follow Glass is Life on Facebook
Follow Glass is Life on Twitter