No Comments
Almanac Brewing Company | Golden Gate Gose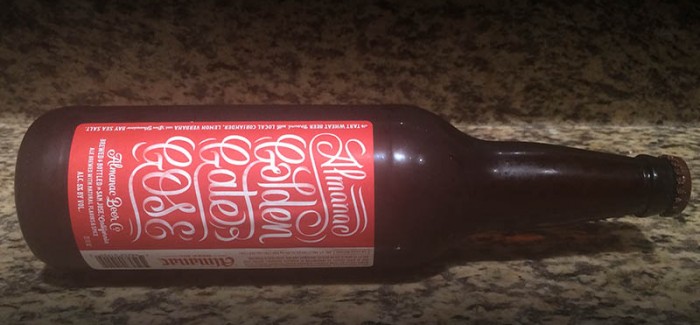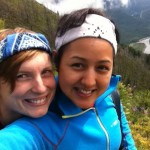 Our first taste of Almanac beer occurred this year at Great American Beer Fest when we were conveniently pouring samples across from their booth. We were immediately intrigued when we realized that they featured several dynamically flavored sours and featured one of our favorite slogans: "Farm to Barrel." Subsequently, we tried everything they featured that day: an heirloom pumpkin barley wine, a deliciously tart sour blond blend, a cherry sour, and "Farmer's Reserve No. 4", a wild ale made with cara cara oranges, meyer lemons and buddha's hand citrons. Almanac uses fruits in nearly all their beers, ranging from common cherries to unique choices like pluots and nectarines. Every beer was perfectly balanced with such a broad spectrum of tart fruit flavors. Almanac's slogan and love of local ingredients blossomed from the Bay Area farmers markets, where the two owners Jesse and Damien began sourcing beer ingredients to complement the renowned local cuisine. While sustaining the locavore spirit, they were able to fuse a relationship between truly unique and fantastic brews and the local environment. We tried many amazing brews at GABF, but these beers and their message stood with us the most. We returned to their booth several times that day, unsure of how much time would pass before our next sample.
Only three weeks later, I stopped by our local beer mecca, Falling Rock, and to my great delight the Almanac Dark Pumpkin Sour was on tap. I was ecstatic they had started to disrupt the local beer scene here in Denver! As soon as we could, we rushed to the liquor store in search of bottled selections and ran across the Golden Gate Gose. The label described the contents as a "tart wheat beer brewed with Local Coriander, Lemon Verbana, and San Francisco Bay sea salt"; we were immediately intrigued.
The first pour was clearer and lighter than most wheat beers, with high carbonation, a thin head, and a light golden hue that became increasing cloudy the more you poured. The aroma hit your nose with a strong pungent hit of lactobacillus transitioning to a soft, smooth wheat maltiness and finishing with an assertive spicy, floral herb aroma. The first taste was stong and filled with lactobacillus –  it seemed to be an assertive but clean strain. The sour notes had a smooth lemony backbone to balance the sour. This flavor transitioned into a spicy mix of coriander that tasted a bit like white pepper, and the lasting taste was a mix of spicy and bitter with an lingering sea salt flavor. The beer used a saison yeast with strong, spicy esters that enhanced the coriander notes. There appeared to be a some phenolic character to the yeast that was complimentary to the slightly bitter finish. The salty finish on some Gose styles is like being bowled over by a crashing ocean wave, but this Gose has total control, and the salt isn't overwhelming whatsoever .
We were incredibly impressed by this beer, its sheer flavor complexity that kept you guessing throughout the glass, and the flavor transitions that moved perfectly from one note to the next. We have yet to try a bad beer from Almanac, and the pure deliciousness we've tried so far had has been truly complex, brilliant and balanced beyond reproach. We respect and admire the way that they brew and use local ingredients, and we hope that more breweries will move in this sustainable direction. I can't wait to try every beer they make!