No Comments
Chicago Craft Beer Week Event Recap | Beer Under Glass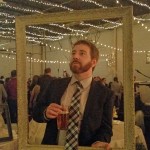 Thursday night kicked off the beginning of Chicago Craft Beer Week—Chicago's 10 day "week" dedicated to craft beer. Many events across the city welcomed the start of the annual celebration, but the premier event and most sought after ticket was for the Beer Under Glass, held every year at the Garfield Park Conservatory by the Illinois Craft Brewer's Guild.
First off, the venue is stunning. This was my first ever visit to the Conservatory, and it's unfortunate it took so long to get here. The interior is idyllic, having rooms dedicated to ferns, palms and cacti. One room feels like you've stepped into an Amazonian jungle, and the next feels like a Mexican desert with giant agave plants. And the outside is adorned with beautiful gardens and fountains. Beer or not, I will definitely be coming back.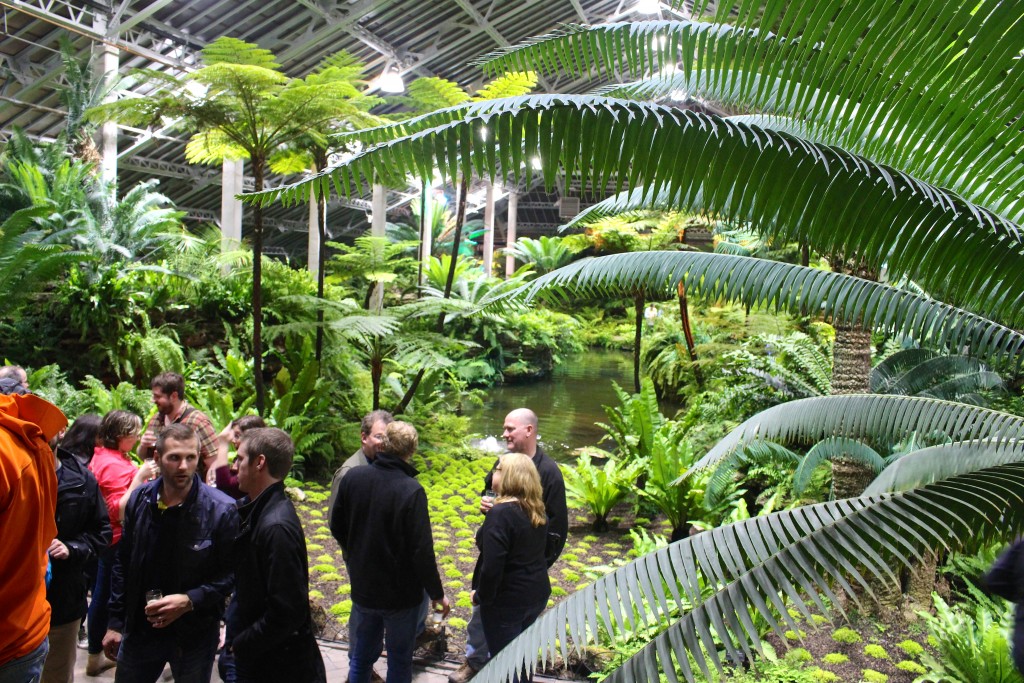 The setting was perfect for opening night, despite the persistent drizzle. Festival goers were still in good spirits, especially those returning from last year's event which had been dubbed "Beer in the Mud" (the Conservatory was under-going repairs thus forcing the event outside, even after some substantial rains that week). Over 80 breweries showed up pouring a wide-variety of beers. We worked our way through the inside and out, trying as many as we could. Here are the highlights of the night!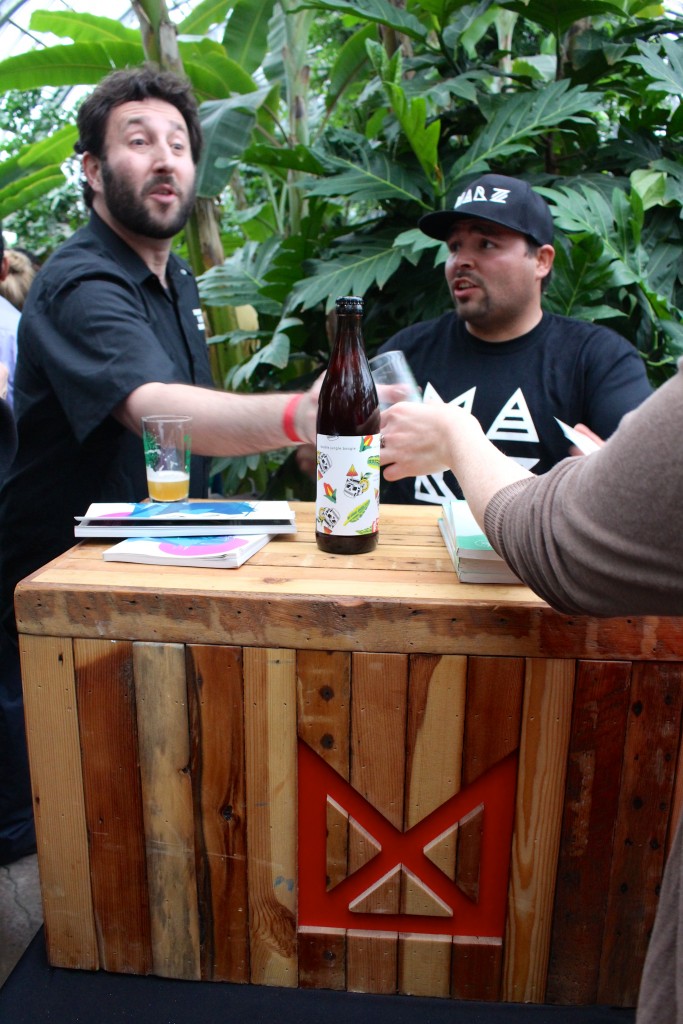 I recently raved about Marz's Jungle Boogie, so it was exciting to see them pouring Double Jungle Boogie – a more hopped up, higher ABV version. Huge tropical fruit notes in the aroma and a bigger hop presence. Snatch it up if you can find it!
Vice District is another newcomer in the past year, opening in the South Loop back in August 2014. They've been pouring some great stuff, and had a great IPA called Bad Intentions on tap at the event. All the citrusy goodness you want in an IPA. Make to stop into their taproom and say hi to Cato!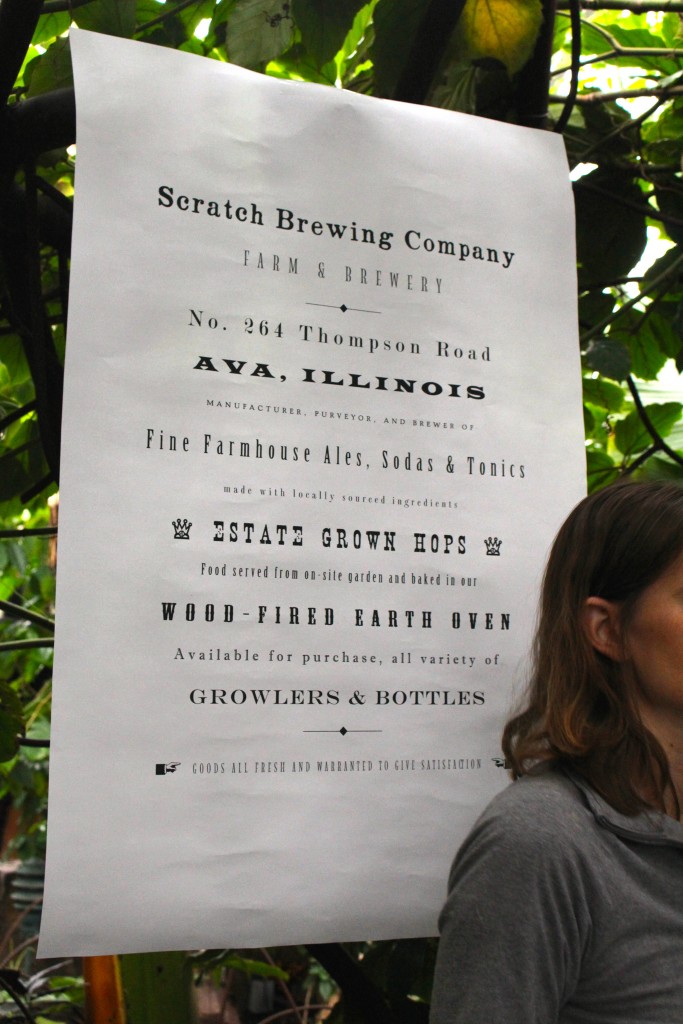 This small farmhouse brewery from Southern Illinois had among the most unique offerings at the event. Their beers contain ingredients grown on their farm or from locally foraged ingredients, showcasing the terroir of Southern Illinois. They had a large list of beers with them, including a biere de garde brewed with 50lbs of foraged chanterelle mushrooms. All the beers we tried were delicious, but the highlights were their Single Tree Series: beers brewed with ingredients pulled from one tree. Both the Maple and Oak beers were fantastic.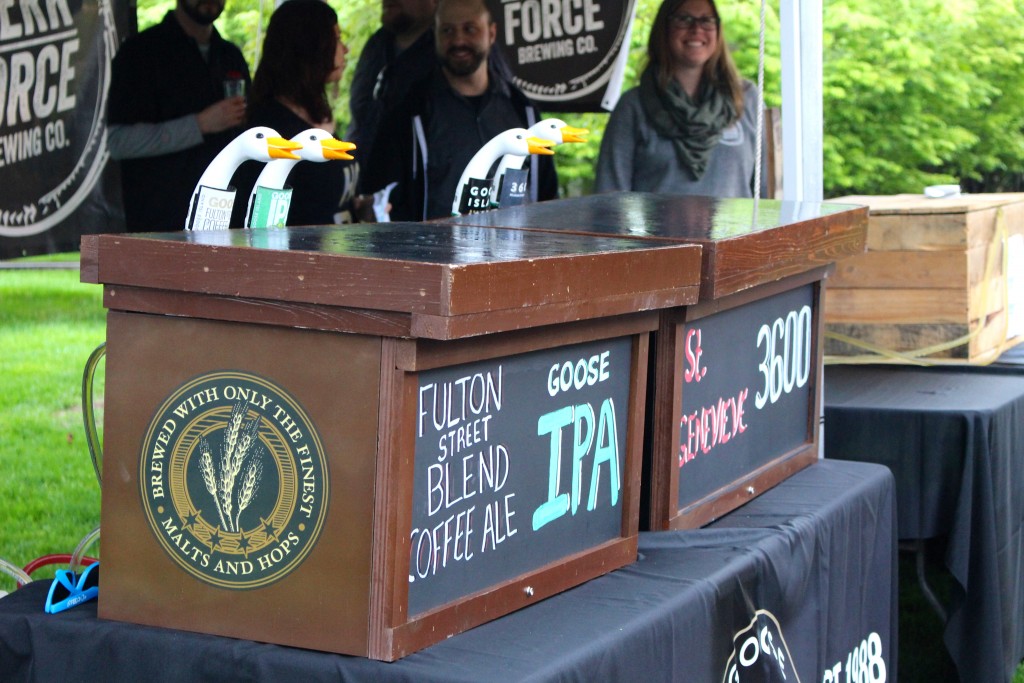 Goose Island's Brewery is located literally across the street from Intelligentsia's coffee roastery, and they've continued to use that to their benefit. They were pouring their newly released golden coffee ale. It looks like it should be a pale ale, until you get the huge coffee notes in the aroma. It was surprisingly drinkable, since coffee beers tend to be a one and done affair.
Middle Brow has been around a few years now, popping up in various bottle shops around the city. I've been meaning to give them a try, and finally had an opportunity at the fest. They were pouring an interesting version of an Imperial Milk stout, brewed with mandarin zest, cinnamon, vanilla, cacao and 3 different chili peppers. Fantastic spice, that was balanced out by the creaminess of the stout. Definitely pick up a bottle of The Milk-Eyed Mender if you come across one.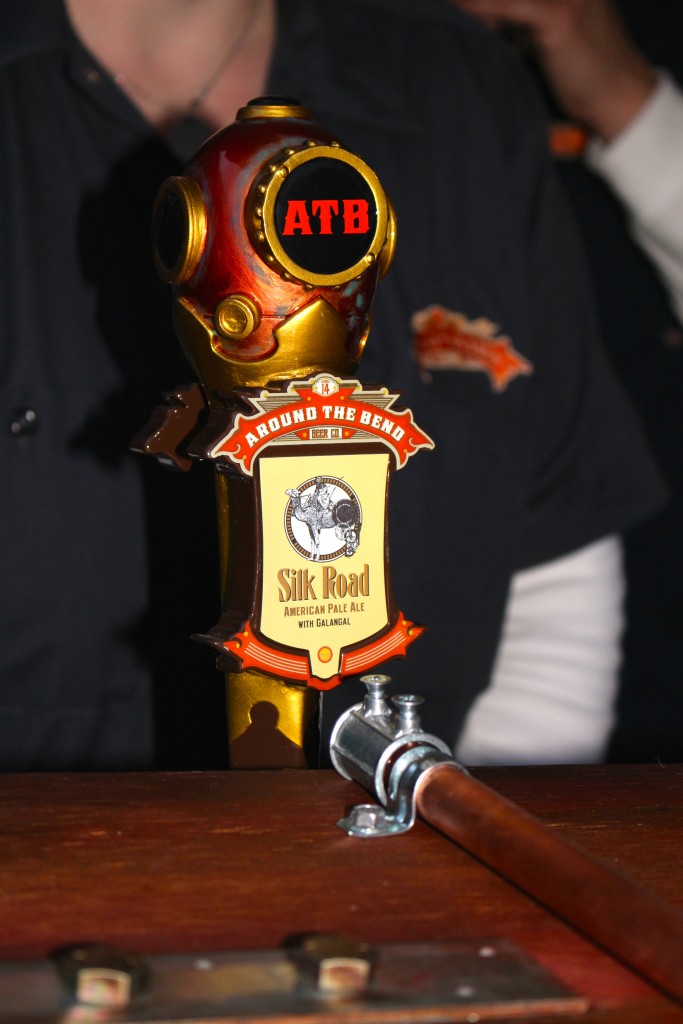 Mike Zoller mentioned how new this brewery was in his recap of the American Beer Classic, and they've made some progress in the past week, just receiving their licensing the day of the event. Keep your eye out for these guys as they continue to grow. They were pouring an APA brewed with galangal root that ended up being one of my favorite beers at the event. They're not distributing their beers yet, but hopefully we'll be seeing them in the market shortly.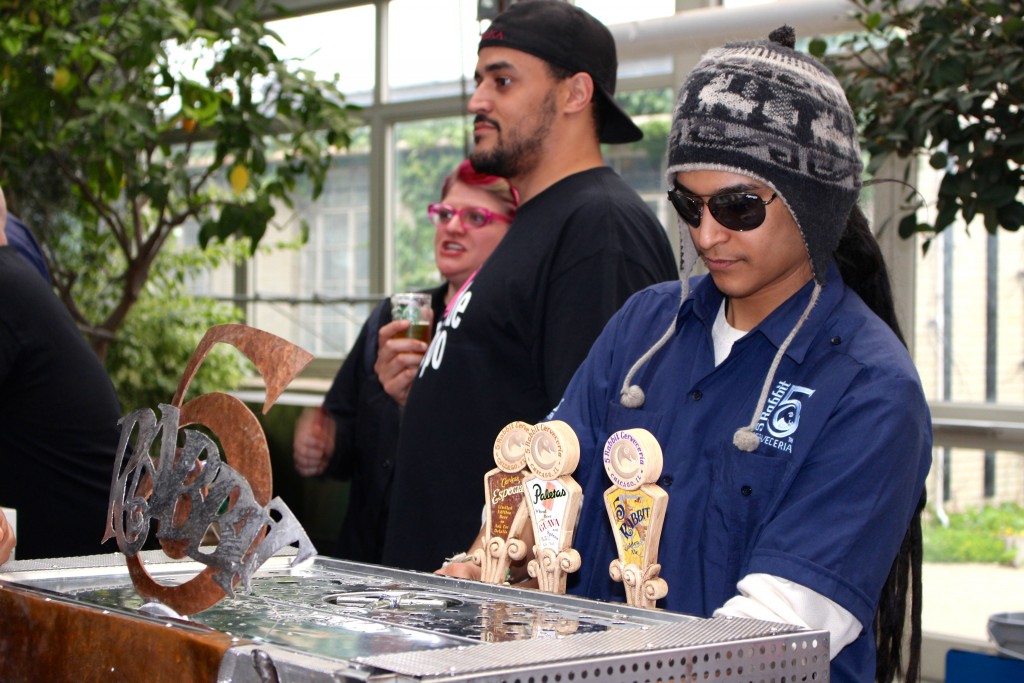 5 Rabbit Cerveceria has been under the creative eye of a Chicago OG brewer in Randy Mosher. Their beers are all inspired by various Latin ingredients that they source and turn into great beers. At the event, they had one of the most buzzed about beers, serving a Gose brewed with Chapulines (grasshoppers) and Cochineal (beetles). Sounds weird but it was absolutely delicious! They also were pouring the first beer from their Paletas Series, a Gose-style brewed with Guava. Perfect beer for a hot summer day.
This brewery is another that I've seen around Chicago quite a bit, but just have not found an opportunity to try. They are strongly influenced by the culinary world, which displayed itself in the Jaggery Tripel they were pouring. Brewed using jaggery palm sugar which is found in Indian, Pakistani and Sri Lankan dishes, it imparts a molasses sweetness and a nutty savoriness. This beer will come in handy for the next time Indian carry out is ordered.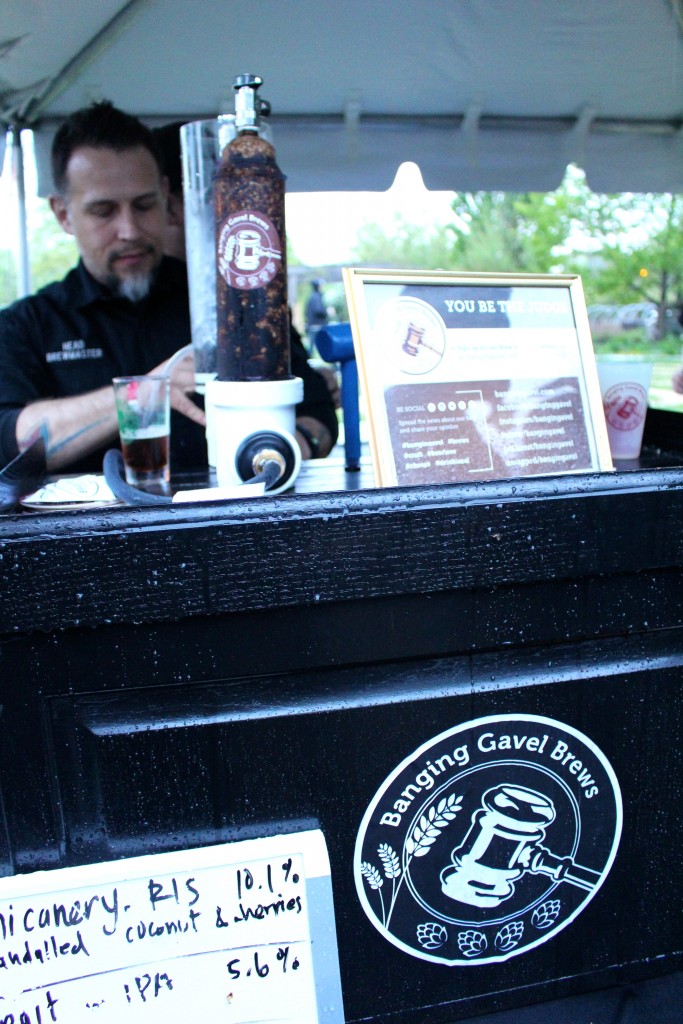 Banging Gavel is another new brewery founded in 2014 pouring some great stuff. They brought their Russian imperial stout that was infused with Coconut and Cherries via a Randall. There were definitely multiple people that came up saying "you need to go try that." So we did. And they were right. Their Red Handed Irish Red was delicious too.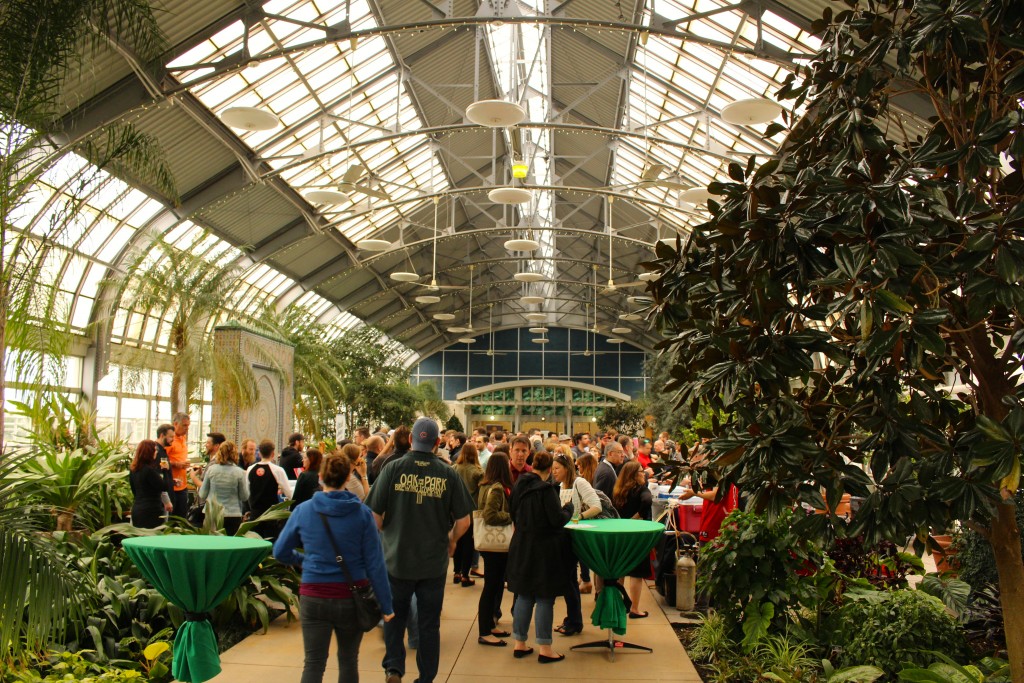 With over 80 breweries, it was impossible to visit them all (and still expect to show up to work on Friday…), but I'll hopefully be making up for those misses throughout the craft beer week. I also want to give a shout-out to the guy working the Haymarket food booth, who gave me an entire French bread loaf when they ran out of sausage at the end of the night; ended up being very necessary! Overall it was a great event, with a huge variety of styles to choose from. This is definitely a top tier beer festival that I highly recommend attending if you have the opportunity.
*All photos by Tamela Piacenti