No Comments
Showcasing the Entire 2015 Bourbon County Brand Stout Lineup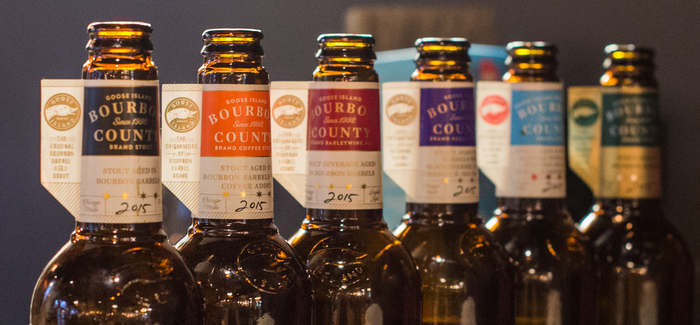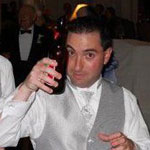 On a busy Friday afternoon at the Goose Island Taproom, Goose Island's Sr. Communications Specialist Megan Lagesse meets me in a corner table and pulls out six bottles of the most coveted beers among the craft community.
We're soon joined by Goose Island's Brewmaster, Jared Jankoski, Associate Brand Manager for Bourbon County Brand Stout, Mike Smith and PorchDrinking photographer Eric Dirksen. We're seated around a table shrouded by two walls so as to not draw too much attention as Lagesse unveils the full line up of 2015 Bourbon County Brand Stout and all its variants.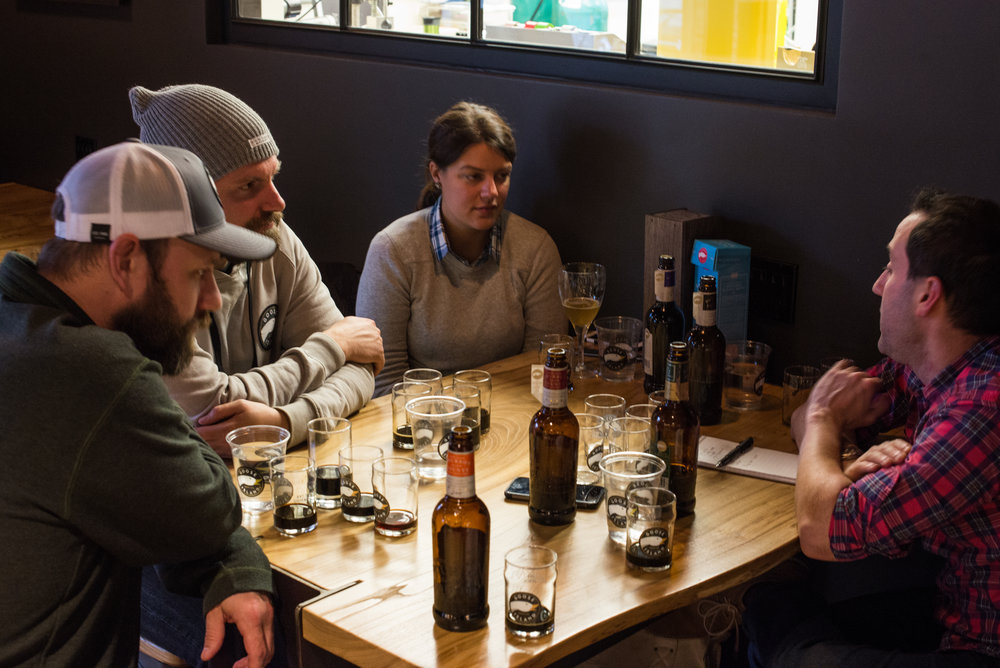 While I'll get into each individual beer below, this year's lineup is one of the most complete sets of BCBS in years. Rare will undoubtedly be the most coveted of the bunch this year for obvious reasons, but all the variants, including the original are worth getting your hands on.
All the bottles come in new 16.9 ounce bottles, that have been completely redesigned for this year's BCBS release.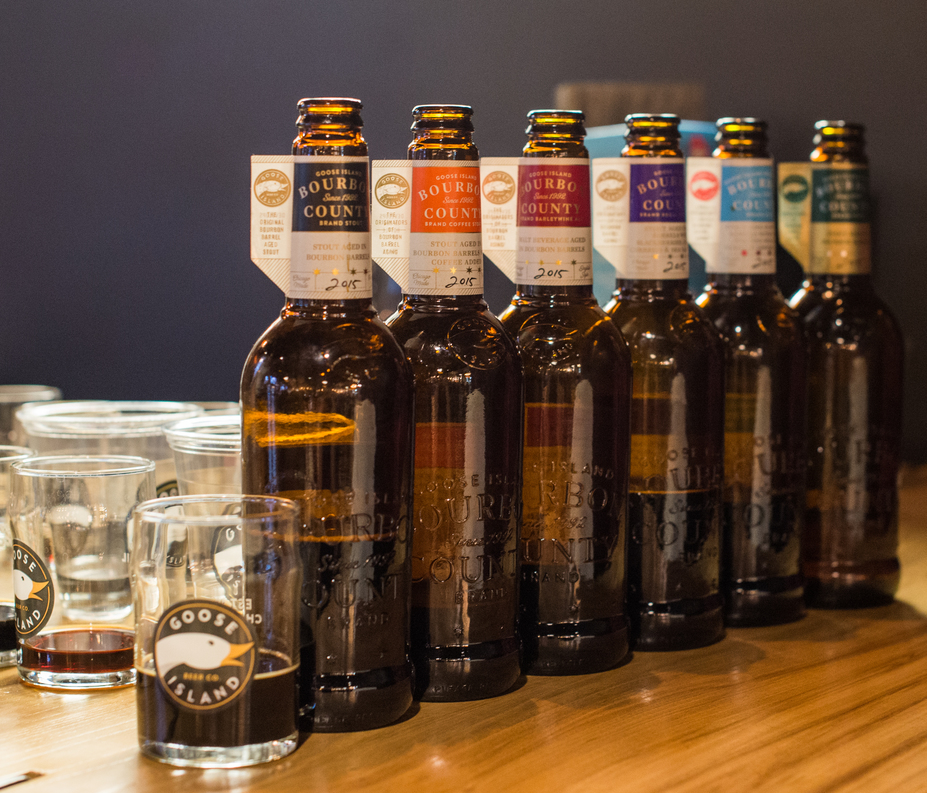 "The second you pick up this bottle and have it in your hands, you notice just how cool of a bottle it is," Smith said.
The bottle went through many different designs before a final version was approved.
"The body was a little fatter, the neck was a little longer and the shoulder was a little harder in the earlier design," Jankoski said. "A smoother shoulder is meant to approximate a little gentler filling. We had a really harsh shoulder originally and it was creating a volcano when filling. I was very happy with the final bottle. A lot of people put a lot of work into the bottle that will never be seen or noticed."
While Rare will first be released on Nov. 13th at a sold out, ticket-required event at the Goose Island Taproom, those who didnt get tickets to the event will still have the chance to purchase Rare as well as all the other BCBS beers on Black Friday as per tradition.
Bourbon County Stout Rare; ABV 14.5%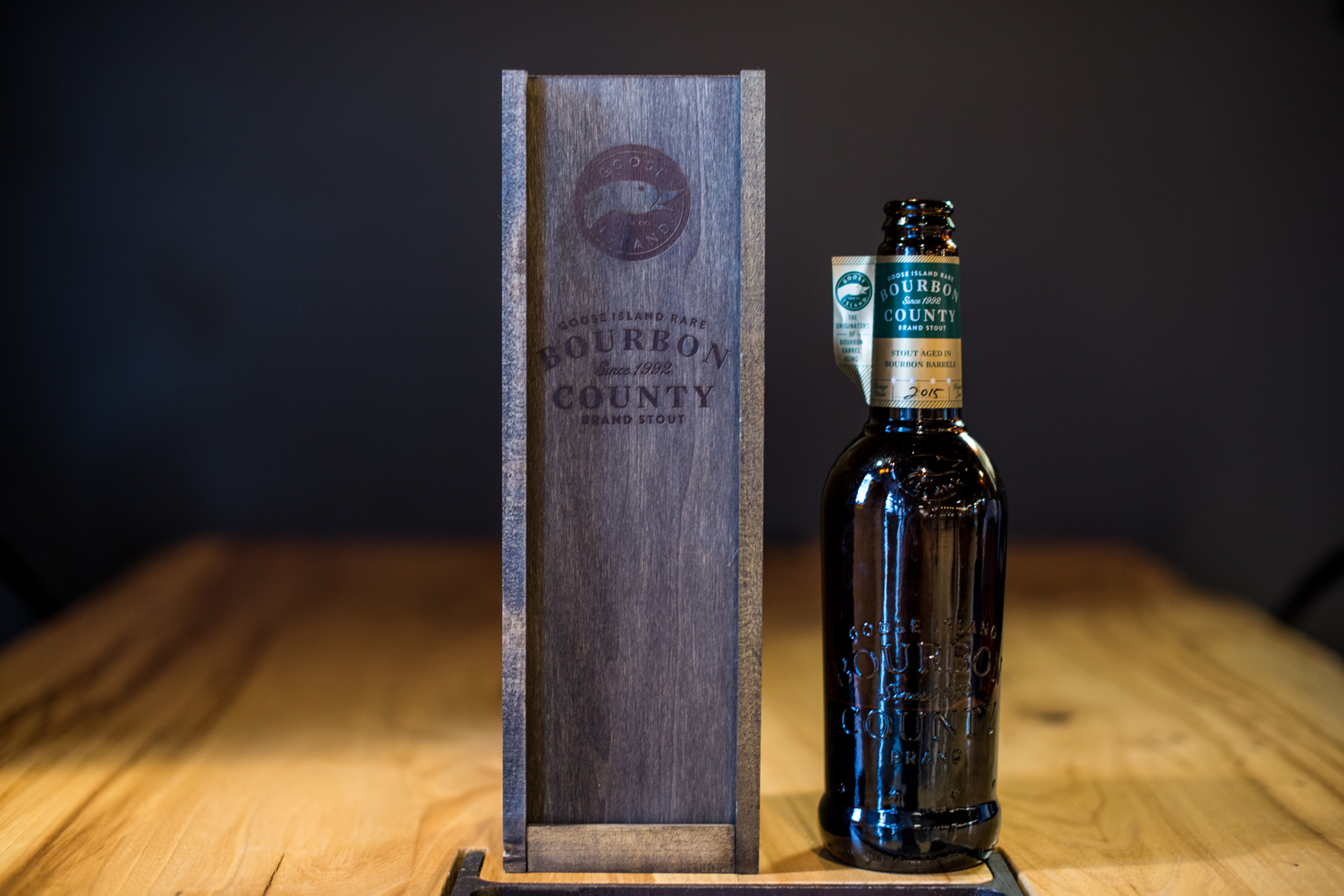 This is coup de gras, the holy grail, the beer that everyone will be clamoring for when it's released to the public on Black Friday. As we first recounted yesterday, Heaven Hill distilling came across a long forgotten cache of 35 year old bourbon barrels and  decided to offer those barrels up to Goose Island. There was little hesitation on Goose's part and soon decided to fill the sacred barrels with 2013 BCS then let it age for two years.
Upon your first sniff you'll instantly take in strong notes of bourbon/alcoholic heat. But on your first taste it'll likely feel shocking smooth and velvety. When the brewers first put the beer into the barrels they didn't know what to expect, but after about 16-18 months of aging, Jankoski and his team knew they had stumbled onto something special.
Earthy tones are noticeable throughout the taste. The smell of the beer doesn't line up with the taste. It doesn't come off as a hot high-alcohol beer. You won't believe that you're drinking a beer with an ABV of nearly 15%.
Bourbon County Brand Stout; ABV 14.2%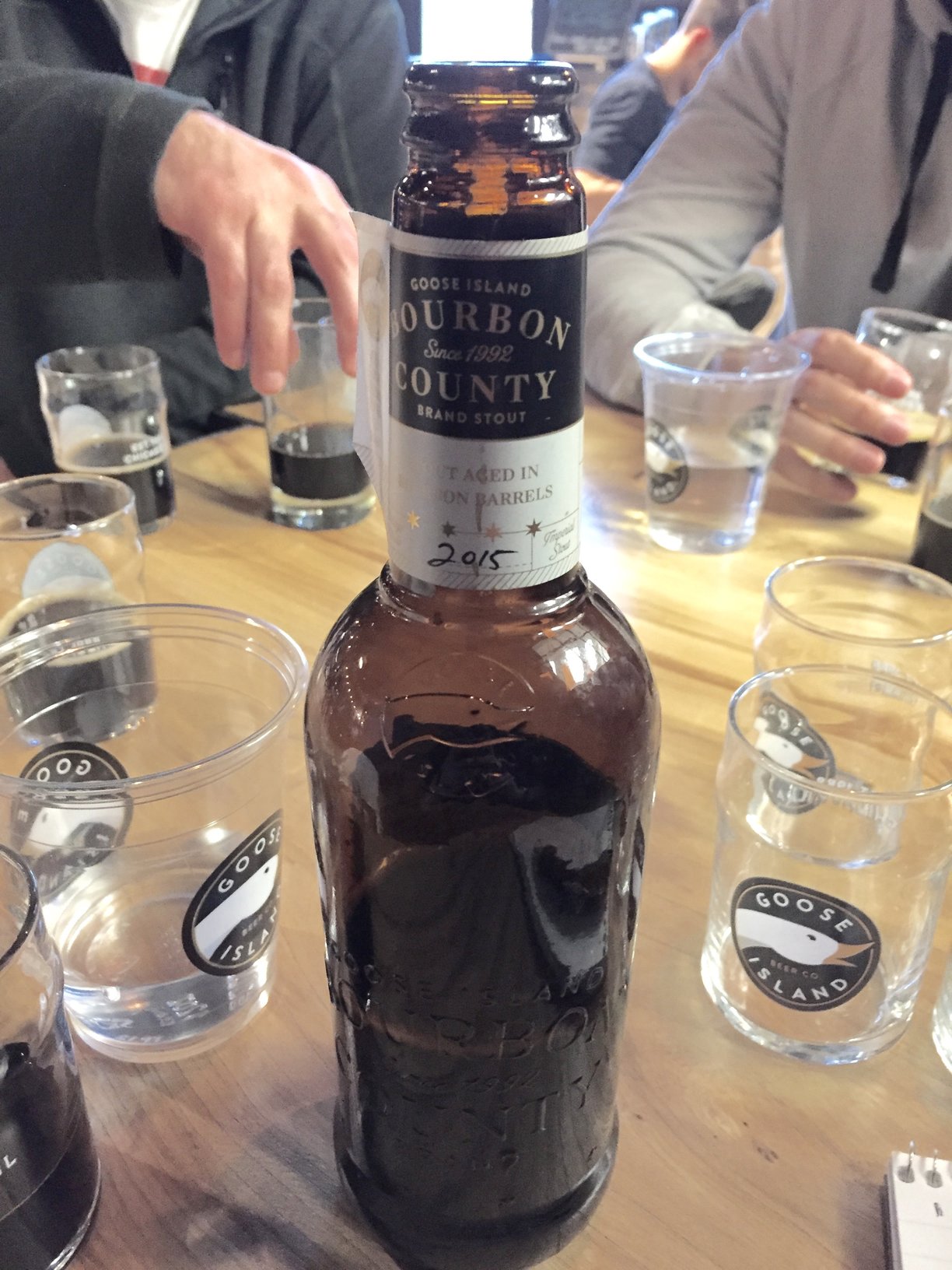 The original recipe for BCS that has gone unchanged for years delivers rich flavor bursting with notes cocoa nibs, vanilla, caramel and many other complex flavors. Unlike Rare, the original recipe's aroma doesn't pack quite the same punch. A smooth taste all the way through, I got slight vanilla notes on the back end of the sip.
Sitting in bourbon barrels for 8-12 months, the beer's bourbon qualities shine through with trace amounts of heat in the taste. While I think this beer is ready to drink right now, I'm looking forward to aging this one for a little bit to see how the flavors meld together and soften just a bit.
Bourbon County Brand Coffee Stout; ABV 13.4%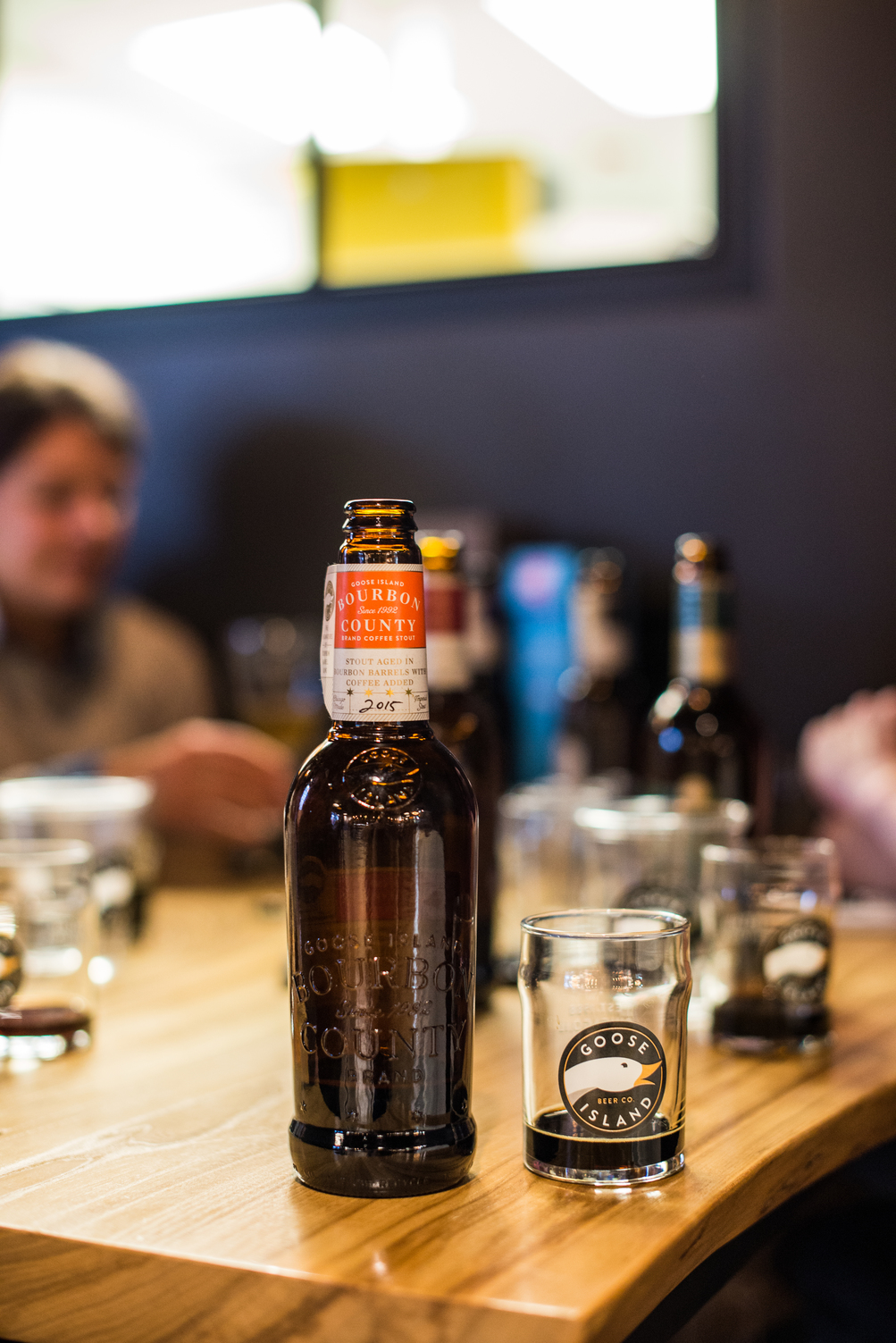 My favorite of the 2015 variants, BCS Coffee features the Los Delirios coffee from Goose Island's next door neighbor – Intelligentsia. Each year the brewers go to Intelligentsia and pick some of their favorite beans which are then cold-brewed and sent to the brewery.
This year's coffee stout delivers a stronger more robust coffee flavor that I really enjoyed. The alcohol is almost completely masked by the coffee flavor. It's much smoother and easier to drink than past BCS Coffees. With such a strong coffee flavor this year, the nuttiness really shines through.
Proprietor's Bourbon County Brand Stout; ABV 14.1%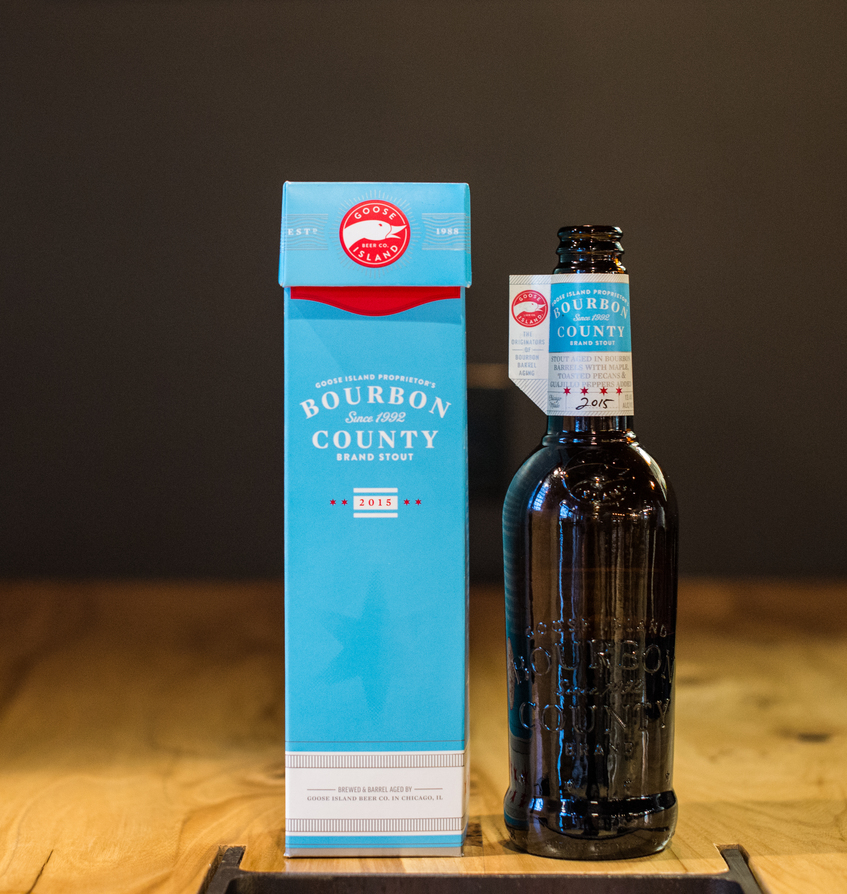 For Proprietors, Goose Island gave their employees some baseline BCBS and told them to go home and create their own variant. They weren't given time to age it, so they had to find ingredients they believed would shine through immediately. The beers were then brought back to the brewery where they were tried and rated by the brewers.
This year's recipe comes from Goose Island brewer Di Rodriguez. Jankoski immediately was intrigued by Rodriguez's variant of toasted pecans, guajillo peppers and maple syrup, all of which was then barrel-aged. It was Jankoski's favorite and he was very relieved when it was the favorite of the other brewers as well.
I got a slight sweetness from the syrup that was coupled with the nuttiness from the pecans. The guajillo pepper is not a spicy pepper, so the back end of the sip has a slight peppery taste, but not one that packs a ton of heat. I personally would have liked a little bit more sweetness from the syrup. The concept of barrel-aged syrup was intriguing and I wanted that to be showcased more in the beer.
Bourbon County Brand Regal Rye Stout; ABV 13.5%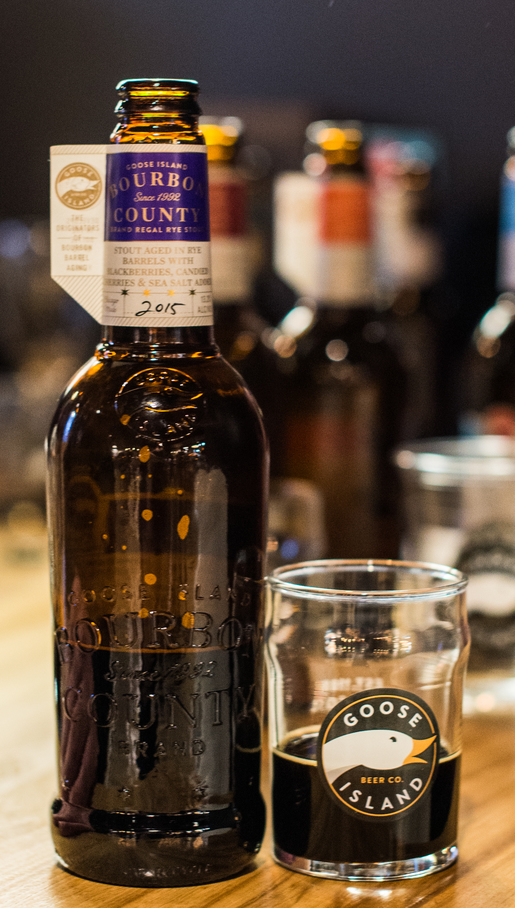 Aged in rye whisky barrels, the Regal Rye this year features a combination of fresh sour cherries, candied cocktail cherries and blackberry juice. At the end a pinch (yes, that's the measurement Jared gave me) of salt is added to the beer.
I enjoyed the blend of fruit, combined with the blend of the vanilla and cocoa nib undertones. Dirksen and I agreed that with more time, you might experience an even stronger flavor as the fruits continue to meld together. This is one I'm going to age at least another 16 months to see what the final product is. So lets talk in mid-2017.
Bourbon County Brand Barleywine; ABV 12.1%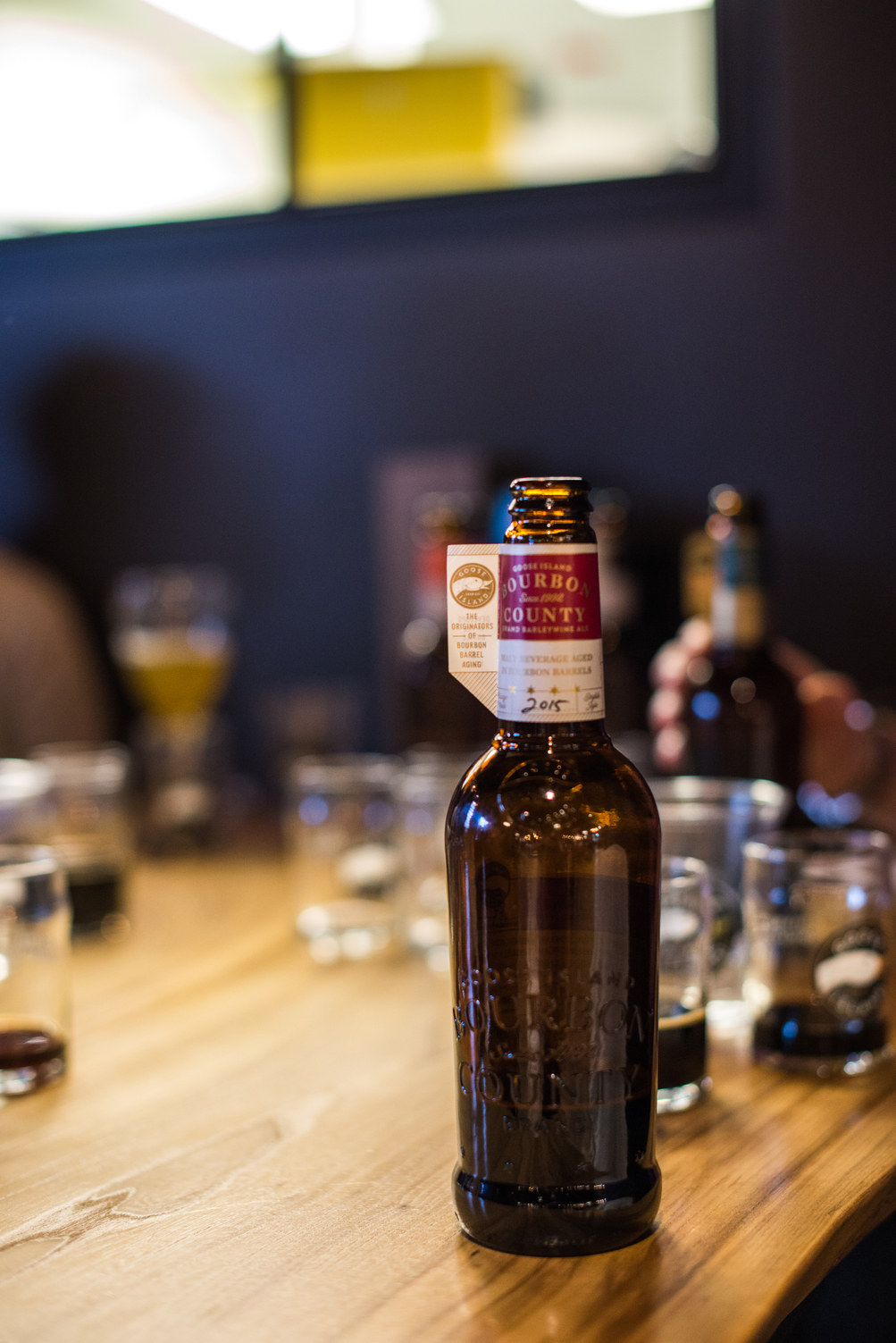 Seemingly the forgotten child in the BCS series, Barleywine is usually the one I can take it or leave it. This year's Barleywine, however, held onto my attention. I got more malt and caramel flavors balanced nicely with the bourbon notes this year which made it an easy drinker.
It's not as thick and velvety as the other BCS beers which I actually liked. A lighter beer full of flavor that has the late bourbon heat really brings the beer together. This is one I wouldn't age and instead would enjoy right away upon getting the bottle.
Must Try: Rare. Simply because you won't ever see something like this again. The age of the barrels used to age this beer is unheard of in the industry. If you can't find Rare then BCS Coffee would be next on my list.
Pass On: Almost every year I name one of the BCS variants as my pass-on beer. Not saying it's bad but it's one that I wasn't crazy for. Not this year. I really thought from top to bottom this was a very impressive showing from Goose Island. Any variant you can get your hands on I wouldn't hesitate. You'll be impressed with what Jankoski and his team have put out.
When talking to Jankoski and Smith it's easy to see the pride they take in BCS. Like proud fathers talking about their kids' success, when you work so hard on a series of beer when they come out like they have this year you have reason to put your chest out high.
Black Friday is coming up fast so happy hunting and may the odds be ever in your favor for getting Bourbon County Stout.
Mike Zoller is the Chicago Editor for PorchDrinking.com. Follow him on Twitter: @mikezoller and Instagram: @chicagobeer.
---