No Comments
Oskar Blues Brewery | Oskar Blues IPA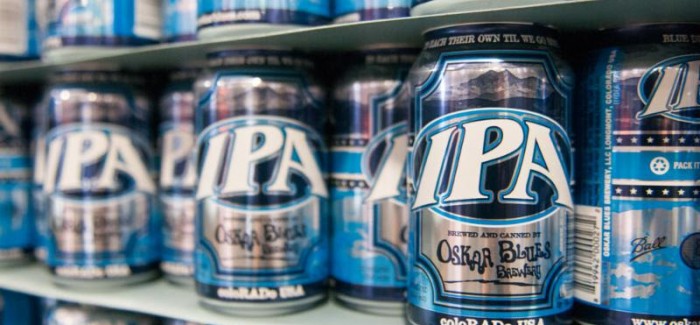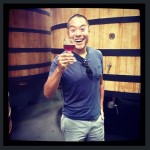 ABV: 6.43%
The craft beer landscape has evolved drastically since we first started PorchDrinking a little over three years ago. Styles like Goses, Kentucky Commons and Berliner Weisses certainly existed, but weren't necessarily widely bandied about in the typical beer drinker's lexicon, nor were concepts like Randalling, wild fermentation, or even kettle souring.
However, things have changed. Nowadays many craft beer fanatics are constantly seeking out the biggest, weirdest, most sour, most hop forward, barrel-aged concoction a brewer can dream up. Hell in this week's Growler Fill, Chelsea shared stories of Pop-Tart and marijuana flavored beers. I'll admit, I've been guilty of this at times, throw a peanut butter milk stout, coffee and ancho chili pepper, or lavender pistachio beer in my direction and consider my interest piqued.
However, something great can also be said about revisiting a classic, while also offering a modern twist. That's exactly what Oskar Blues Brewery has done with their newly released IPA. They call the concept Metamodern, but I'm content with the LL Cool J line, don't call it a comeback. "It's a new take on a very traditional style, essentially a nontraditional IPA in a traditional category," said Tim Matthews Director of Flavor and Head of Brewing Operations at Oskar Blues.
What makes this IPA so different, is the exclusive use of Australian hops, Enigma, Vic Secret, Ella, Topaz and Galaxy. Matthews cites the 2014 Craft Brewers Conference, which took place in Denver, as the moment when he was introduce to Enigma by their hop producers and fell in love with the flavor profile. "We were given a 1 kilo cube of Enigma and the moment I opened it, I knew from the unique pino and raspberry notes, that hit my nostrils that this is what we wanted," said Matthews.
The every ingredient and element pertaining to the production of their beer, is of the utmost importance to Matthews. He personally visits every material supplier to see each plot of land their hops are grown on, and how those ingredients are being stored and transported from field to brewery. In fact our interview for this piece took place over the phone while Tim was visiting a supplier in France.
It's that precision and attention to detail, that led Matthews to tinker with hopping techniques while working on Pinner, their session IPA, and apply those those learnings to create the exact mouth feel and balance they sought for Oskar Blues IPA. The beer opens with subtle notes of melon, and raspberry flavors while ending with a refreshing, crisp, somewhat citrusy finish.
What I love most about IPA is that in so many ways it comes off as just another IPA, but yet when you take a closer look/taste it's clearly got a little something extra. The same goes with the can design, which on the surface looks like a blue-er version of all their other brands. However, the color represents the Blue Mountains of North Carolina (where Oskar Blues has their east coast location), and if you turn the can upside down, you'll notice the outline of Mount Meeker and Longs Peak, two sets of mountains which are so prominently viewable during the short drive between their Longmont and Lyons locations.
---