One Comment
Reasons to Attend Vail Big Beers Belgians and Barleywines Fest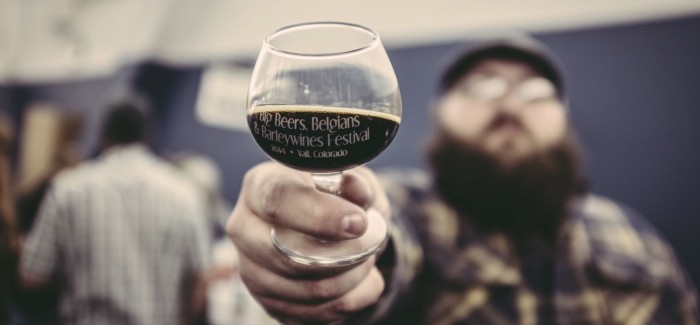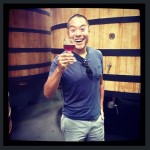 Admittedly, it might be a tad early to think about buying tickets to a beer festival in January, but not when it's the Vail Big Beers Belgians and Barleywines Festival. I've already waxed poetic a number of times on VBBB's level of awesome.
I've also stated before, and I still maintain that this is the best beer festival I have ever attended. In the past, it has also generally been the best kept secret in the beer festival scene, but I have a feeling that title won't endure much longer (my bad). Luckily for you readers, we're excited to announce that tickets for the 2016 Vail Big Beers Belgians and Barleywines Fest are on sale NOW. The festival takes place during the afternoon of Saturday, January 10th.
1) Every beer is a beast… in some cases literally.
They don't call it a big beers festival for nothing. Almost every beer in attendance is around 7% ABV or higher with some reaching as high as 17%, yes I'm looking at you Avery's Rumpkin, Uncle Jacob's and the aptly named Beast Grand Cru.  Factor in the altitude, and you'll most definitely get the most bang for your buck at Vail Big Beers Belgians and Barleywines Fest. It may even have you doing this odd combo of squats and sips… yeah I don't know either.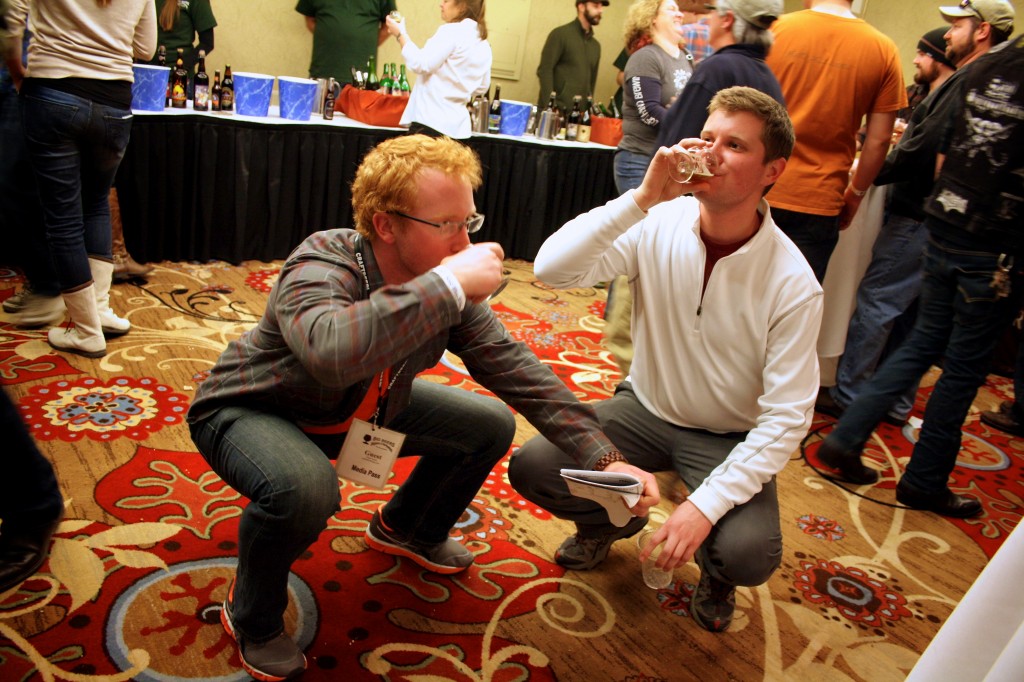 2) Insane Lineups
Lets be real, if you wanted high ABV you could find them at any beer fest. What really sets VBBBB apart from the rest, is the fact that it boasts one of the most ridiculous lineups of rare beers collectively gathered in one place. Last year was no exception with the likes of Bells Hopslam, Goose Island Bourbon County Barleywine, Deschutes 2009 Mirror Mirror, Collage and Black Butte 22 (2010), Firestone Walker 2012 Parabola, Sucaba, and 16th Anniversary Barrel Aged Blend. Lost Abbey 2008 Angel's Share and Cuvee De Tomme, Surly's SeVIIn, and Stone's Vertical Epic 06.06.06, Allagash Cruiex and Interlude, Great Divide's Syrah Barrel Aged Cuvee, Crooked Stave's Cherry Origins, Raspberry Origins, Wild Wild Brett Violet, Blackberry Brett D'Or, and the extremely rare Surette Reserva .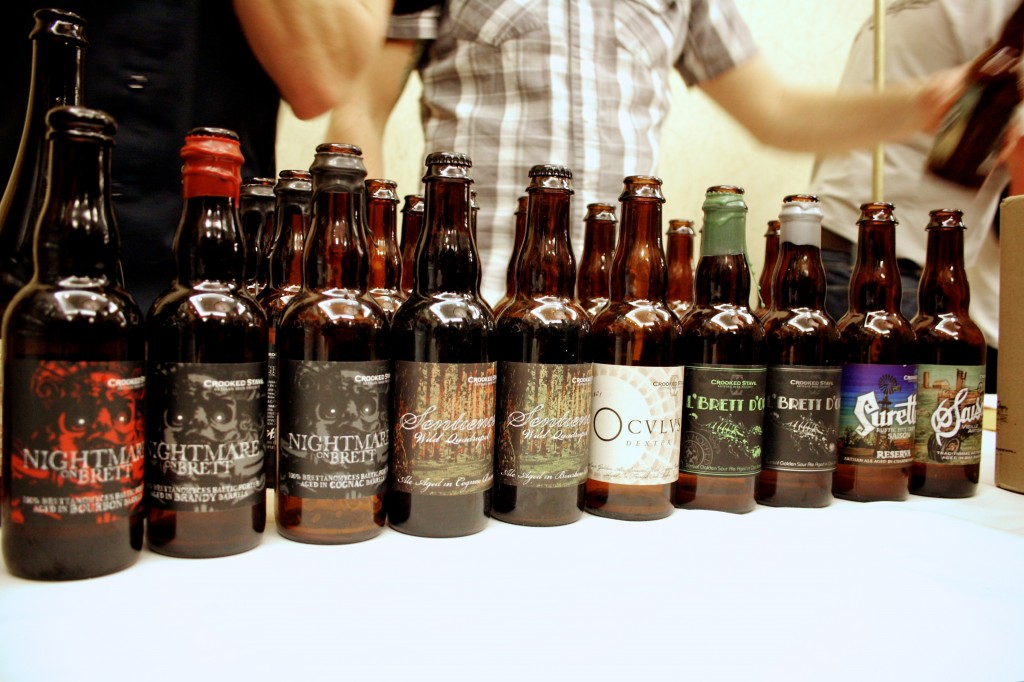 3) Discover New Gems
At every festival I attend, I like to take a moment to don my proverbial Warby Parkers, rock my worn out Chuck Taylors, and squeeze into my skinny jeans for a few tastes in between tastings at the cool kids tables. Didn't get my cryptic analogy? I like to play beer hipster by seeking out the new kids on the block to rant and rave about before everyone else gets wind of them. Two years ago we saw strong rookie outings from Lakewood Brewing out of Dallas, TX with their Bourbon Barrel Aged Temptress, Loveland Aleworks, and FATE Brewing. Last year I was thrilled to see a strong debut from Butcherknife Brewing out of Steamboat Springs, CO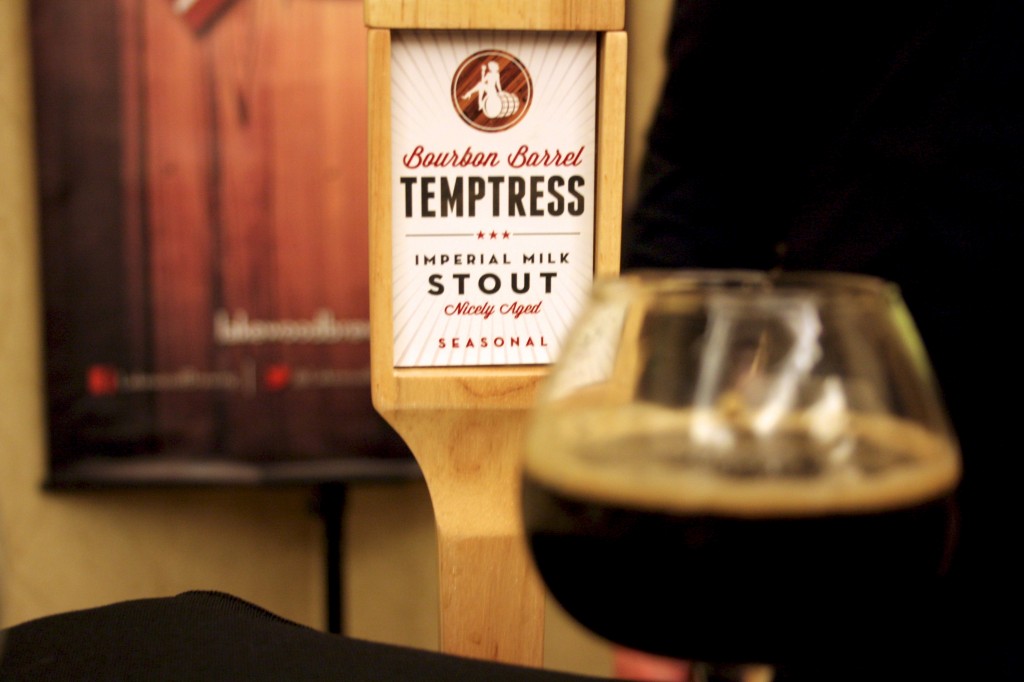 4) Beer Celebrities (Yes, Those Exist)
Dogfish Head's Sam Calagione and Avery's eponymous Adam Avery always anchor this star studded lineup. Last year we saw the likes of Chad Yakobson from Crooked Stave, Jason Yeaster from Trinity, Bryan Greenhagen of Mystic Brewing, Dann Paquette of Pretty Things Beer and Ale Project, Steven Pauwels of Boulevard, Julia Herz from the Brewers' Association, Scott Vaccaro of Captain Lawrence, and Cam O'Connor of Deschutes. This year we've already seen confirmations from Peter Bouckaert & Lauren Salazar of New Belgium, Fred Bueltmann from New Holland Brewing Co., Jennifer Glanville of Boston Beer Co. and David Cole of Epic Brewing Co. to name a few. Oh hey Sam Calagione…
"The Big Beers Fest in Vail is always one of my favorite events of the year. It sells out quick and it rules. "
– Sam Calagione, Dogfish Head Craft Brewery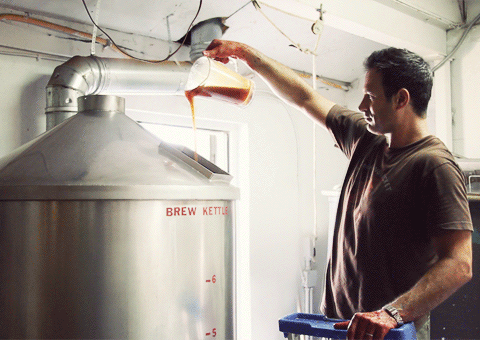 5) Channel Your Inner Beer Geek
VBBB is like the Beer Geek's Burning Man. Each year they offer a stellar Brewmaster's dinner, this year featuring Jennifer Glanville of Boston Beer Co. and David Cole of Epic Brewing Co. emceed by John Holl of All About Beer. This year's Brewmaster's Seminars features Jef Versele presenting on  "Keg Refermentation & Yeast Cultures" and Ron Kloth will be discussing "Non-Traditional Ingredients".  Fred Bueltmann from New Holland Brewing Co. will be talking about "Beer & Food with the Beervangelist", including Michigan cheese and chocolate. And the Tom Glavine and Greg Maddux of barrel aged beers, Peter Bouckaert and Lauren Salazar from New Belgium will be presenting a technical seminar titled "Belgian Inspiration", showcasing how Belgian brewers and brewing have affected American brewers and brewing and vice versa.
6) Ski Vail!
Oh yeah did we mention this festival was in Vail? If you're like many of us and just planning on hitting up the commercial tasting at 2:30 p.m. there's still plenty of time in the morning to ski one of the greatest resorts in the world. Hit up the legendary back bowls, shred down the powder trove of trees found at Game Creek and oh yeah it's forecasted to snow in the mountains throughout the week.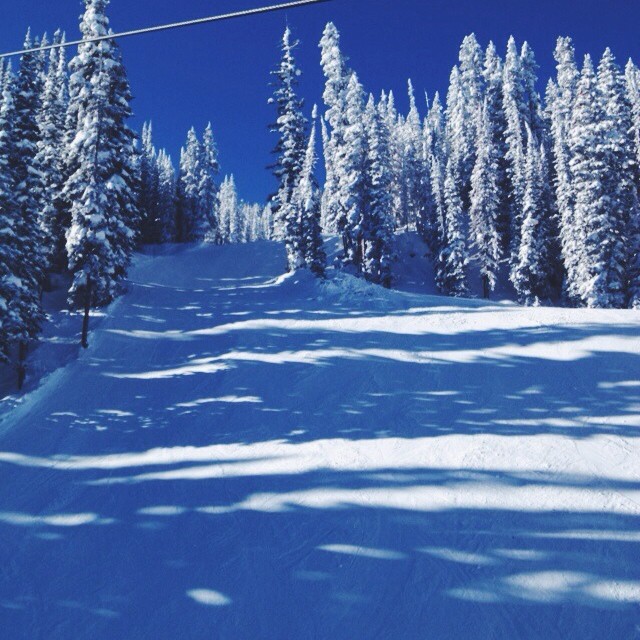 7) Local Alpine Breweries
Don't miss the opportunity to catch mountain town breweries like Bonfire Brewing in Eagle, CO, Crazy Mountain Brewing in nearby Edwards, CO, Dillon Dam Brewery in Dillon, Pug Ryan's also in Dillon, Tommyknocker in Idaho Springs, Roaring Forks in Carbondale and I have a feeling Casey Brewing and Blending out of Glennwood Springs will make an appearance with their now cult following of Saisons and soon-to-be-released fruit blends.
VBBBB is a full weekend affair replete with homebrew competition, the aforementioned Brewmaster's Dinner, and random cool sessions that are open to festival attendees like Cigar Pairing and The Yoga of Brewing which have offer a little something different in the past.
9) This guy…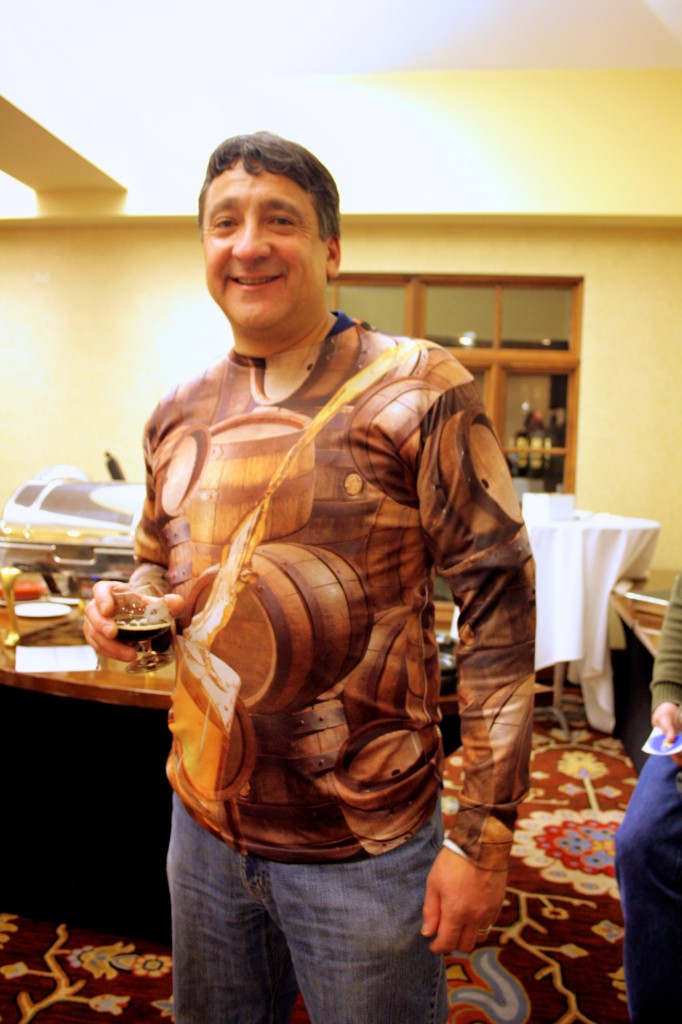 10) You get to hang with these cool cats, aka the PorchDrinking.com team!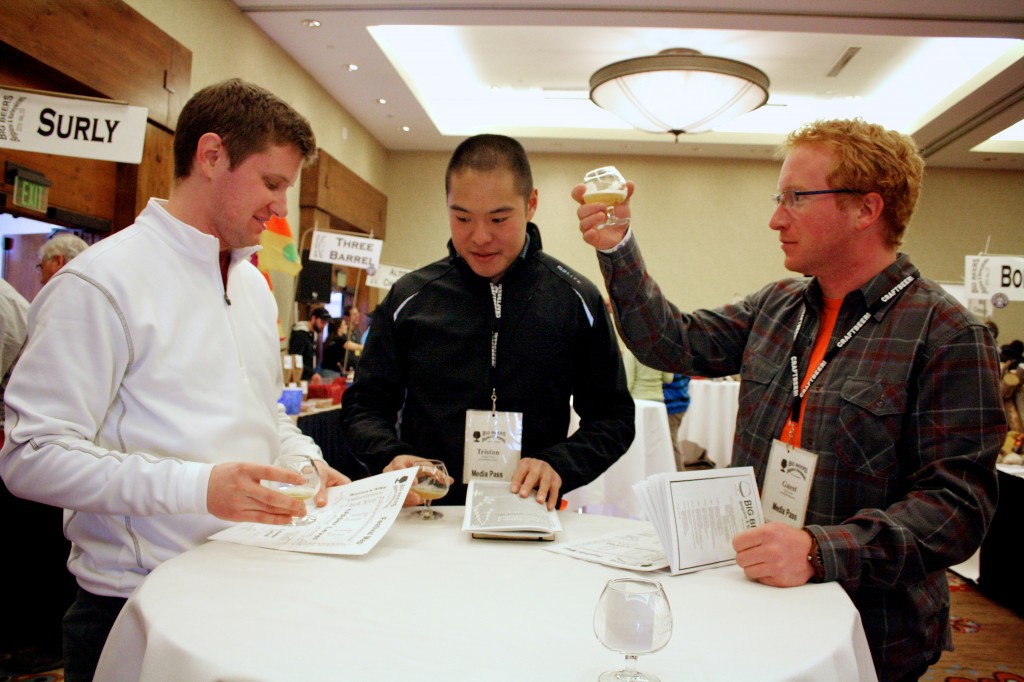 Once again tickets are on sale NOW. MST. Grab while you can.
---