No Comments
Event Preview | Samuel Adams' For the Love of Beer Fest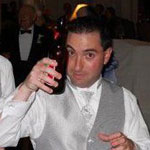 When: Saturday, September 12, 2015
1st Session: 1-4pm | 2nd Session: 5-8pm
Where: Millenium Park, Chicago, IL
As summer winds down and beer festivals begin to head indoors, Chicagoans can take advantage of one of the last outdoor festivals of the season. Chicago will play host to Samuel Adams' first ever "For the Love of Beer Fest" which will take place Sept. 12th in Millennium Park.
The festival will feature over 50 different Samuel Adam's beers including well-known favorites, seasonal beers and some that have never been poured in Chicago before. Tickets are $45 each and will include 20 tickets good for a 3 oz pour each. To purchase tickets visit the website: https://www.samueladams.com/fortheloveofbeerfest.
There are two different tasting sessions. The early one will go from 1-4pm with the second one taking place from 5-8pm. Besides the beer, there will be food, music and interactive games for festival-goers to enjoy.
What should attract beer lovers to this fest is that it's more than just Boston Lager. Six beers are being poured that have never been poured in Chicago. They are: Boston 26.2, The Sphinx, Belgian Wit (Nitro), Boston 375 and Coffee Stout (Nitro).
The complete pour list can be found below:
Boston Lager

Rebel IPA

Cherry Wheat

Boston Ale

Irish Red (Brick Red)

Sam Light

Cream Stout

Latitude 48 IPA

Rebel Rider

Rebel Rouser

New World

Tetravis

Thirteenth Hour

Stony Brook Red

American Kriek

Grumpy Monk

Summer Ale

Porch Rocker

Boston 26.2

Honey Queen

Downtime Pilsner

OctoberFest

Harvest Pumpkin Ale

Pumpkin Batch

Hoppy Red

Fat Jack

Dunkelweizen

Pigs in a Blanket

The Sphinx

Potbelly Porter

Oaked Dunkelweizen

Three Weiss Men

Verloren

Black Harbor Stout

Longshot Smokehouse Rauchbier

Longshot Dark Night in Brooklyn

Longshot Raspys Robust Port

Crystal Pale Ale

Escape Route

Blueberry Hill Lager

Cold Snap

Winter Lager

Kosmic Mother Funk Grand Cru

Honey Porter

Belgian Wit (Nitro)

IPA (Nitro)

IPL

White Lantern

Boston 375

Rebel Smash

Black & Brew Coffee Stout

Coffee Stout (Nitro)

Revolutionary Rye

Noble Pils

Double Black

Black Lager

Hefeweizen

Scotch Ale
Mike Zoller is the Chicago Editor for PorchDrinking.com. Follow him on Instagram @chicagobeer.
---